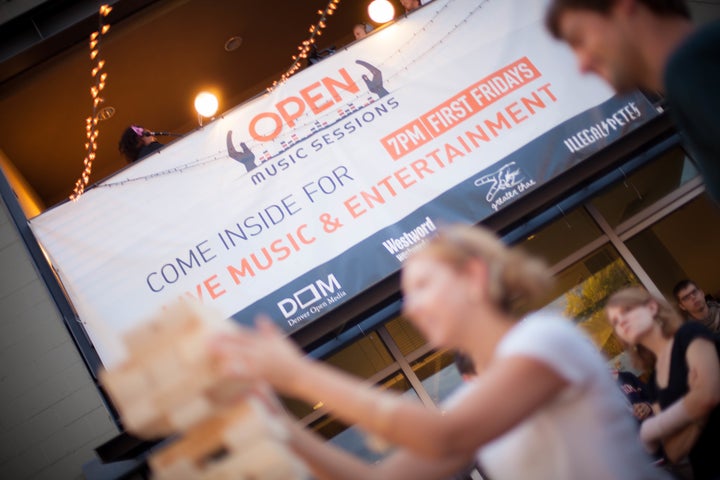 Over a dozen Colorado-based media entities have combined to form the "Colorado Media Alliance", a coalition of noncommercial and public interest media entities cooperating to raise public awareness of issues and topics that go under-reported by commercial media entities. The group will be hosting a launch party July 7th, 2017 at 700 Kalamath St. beginning at 6pm.
The focus of the Alliance is shared editorial focus around stories, collaboration around events and social media campaigns to shed light on underrepresented issues in Colorado. In the future, the Alliance hopes to expand collaboration, sharing equipment, fundraising and other back-office needs.
The Open Media Foundation, KGNU, Colorado Independent, and a dozen broadcasting, print, online and community organizations like Common Cause are founding members. The group was initially convened in 2015 by John Powers and the Alliance for Sustainable Colorado.
As noncommercial, community media organizations, the organization will focus on topics free from influence of advertisers or corporate interests. While none have the reach of Denver's major TV networks or newspapers, the combined audiences are in the millions. Focusing with a unified lens, community media organizations have the capacity to shift public awareness around issues and communities that may otherwise go overlooked.
For the upcoming third quarter of 2017, the Colorado Media Alliance has selected "Government Transparency" as the common focus. Alliance member Colorado Freedom of Information Coalition (CFOIC) is celebrating recent passage of Senate Bill 40, which expands the public's access to government records in a digital format. The Open Media Foundation has developed a new government transparency service aimed to provide C-SPAN-like transparency and accessibility to small, rural governments, called "Open Media Project." And Colorado Common Cause is working to expose the American Legislative Exchange Council's (ALEC) influence in the Colorado legislature, ahead of ALEC's annual meeting in Denver this month.
The Colorado Media Alliance will be hosting a launch party and reception on Friday, July 7 at 700 Kalamath St, where Alliance members KGNU, Colorado Independent, and the Open Media Foundation office. The reception starts at 6pm, followed by a panel discussion broadcast live on TV & Radio at 7pm, and music, food, comedy and entertainment at 8pm.
For more information, contact:
Popular in the Community