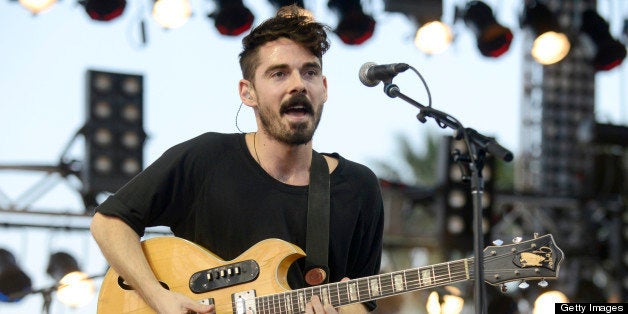 Taylor Rice and the rest of the Local Natives grew up in Mission Viejo, Calif., a city in Orange County that's somewhat less flashy than its Newport and Laguna Beach neighbors and was once the the safest town in the entire country.
"Coachella is the festival that we were always hopping the fence of or getting tickets to," Rice told The Huffington Post in a pre-festival interview. "We're playing this sunset slot on this second outdoor stage, which is sort of surreal now just to say that."
That shift -- from a kid hoping to save enough to attend to playing to one's own fans -- is all the more disorienting given the band's path to the Indio festival. "Hummingbird," Local Natives' second album, took "years" to make and, according to Rice, the band finally feels like they're escaping the "cage" they had to enter to produce it. (The soundtrack to that prison? "Leonard Cohen was my obsession," Rice said.)
Ahead, read an edited transcript of HuffPost's chat with Rice about the Local Natives' musical roots, why they don't identify the folk wave and what fans can expect at Coachella.
We're actually both from Orange County, Calif. Growing up, what bands and venues were a part of your musical education?
The SoCal punk scene. We picked up our guitars when we were 12. Our favorite band was At the Drive In and we were always going to Chain Reaction and seeing a bunch of those O.C. bands when we were kids. So it definitely was a jumping off point for us.
For the past few years, pop music in general has sort of been blacked out by dance music and hip-hop that's trying to be dance music. Do you feel like you have a mission in that regard?
No, I don't know if I would say we identify with that. I think on "Hummingbird," we actually ended up putting a lot of our songs to a keyboard or synths. It just felt right emotionally. I wouldn't say we're married to [analog rock]. Guitar rock, though… I do see what you're saying. There are a lot of bands that are amazing and popular now that are guitar bands.
Even though your music is somewhat different, do you think that Mumford and Son's success helped create a lane that you guys are operating in?
I thought that it was just crazy and unexpected. If you listen to mainstream radio, you're hearing all the mainstays like Stone Temple Pilots and all these huge rock bands, and then you hear these folk bands. Then all of a sudden its Mumford and Sons with banjos going crazy and all that. There's this kind of folk wave, but we don't really identify with it really at all, ourselves. But I do find it really fascinating. I never would have called that in a million years, that [folk] would be the next popular kind of music. But it's great, it's fun.
It has been written that this will be a big year for you. What do you make of that?
Yeah, we've been working for years on this album and now it feels like it we've been caged up and finally allowed out. This is our first U.S. tour playing this album live, and there are some amazing things that are happening. Our next show is Coachella, which, as you know, is the festival that we were always hopping the fence of or getting tickets the day of and trying to scalp tickets.
We're playing this sunset slot on this second outdoor stage, which is sort of surreal now just to say that. I've seen that set so many times and seen so many amazing performances there, so it's exciting to return there and do it.
Was it interesting for you to see an album that percolated as long as yours did performed live? Is there anything that surprised you as you started touring it?
There was! We didn't worry about playing "Hummingbird" live when we wrote it. We just thought, "Let's record as we go and think about playing it live later," which is very different than how our first record was made. So when the time came to play it live, it became an interesting challenge. Everybody's station has grown and we all have more responsibilities [as people]. The album live is a little more aggressive than it comes off on the record. It's just more raw and intense.
Is it at all weird to have to perform two weekends in a row at Coachella?
We've been discussing that a lot. Coachella has been the topic of conversation every day for weeks now, and we've been talking about set lists, whether we should mix it up or not. I don't really know -- I've never done that before, playing two weekends in a row. But it will be a learning experience. I'm excited for it because the first weekend, we play and have to take off to tour, but the second time we play slotted out the whole weekend, so we play Friday and just hang out.
What do you make of the line-up? A lot of people seemed disappointed in the headliners, which seem less flashy than in recent years.
Yeah, that's sort of true. I think it also just leans a little British. You've got Stone Roses and Blur as headliners, and we're all massive fans, but that may be the reason why [people are disappointed]. But I think it's an incredible line-up and I'm really happy to see tons of the bands that I like.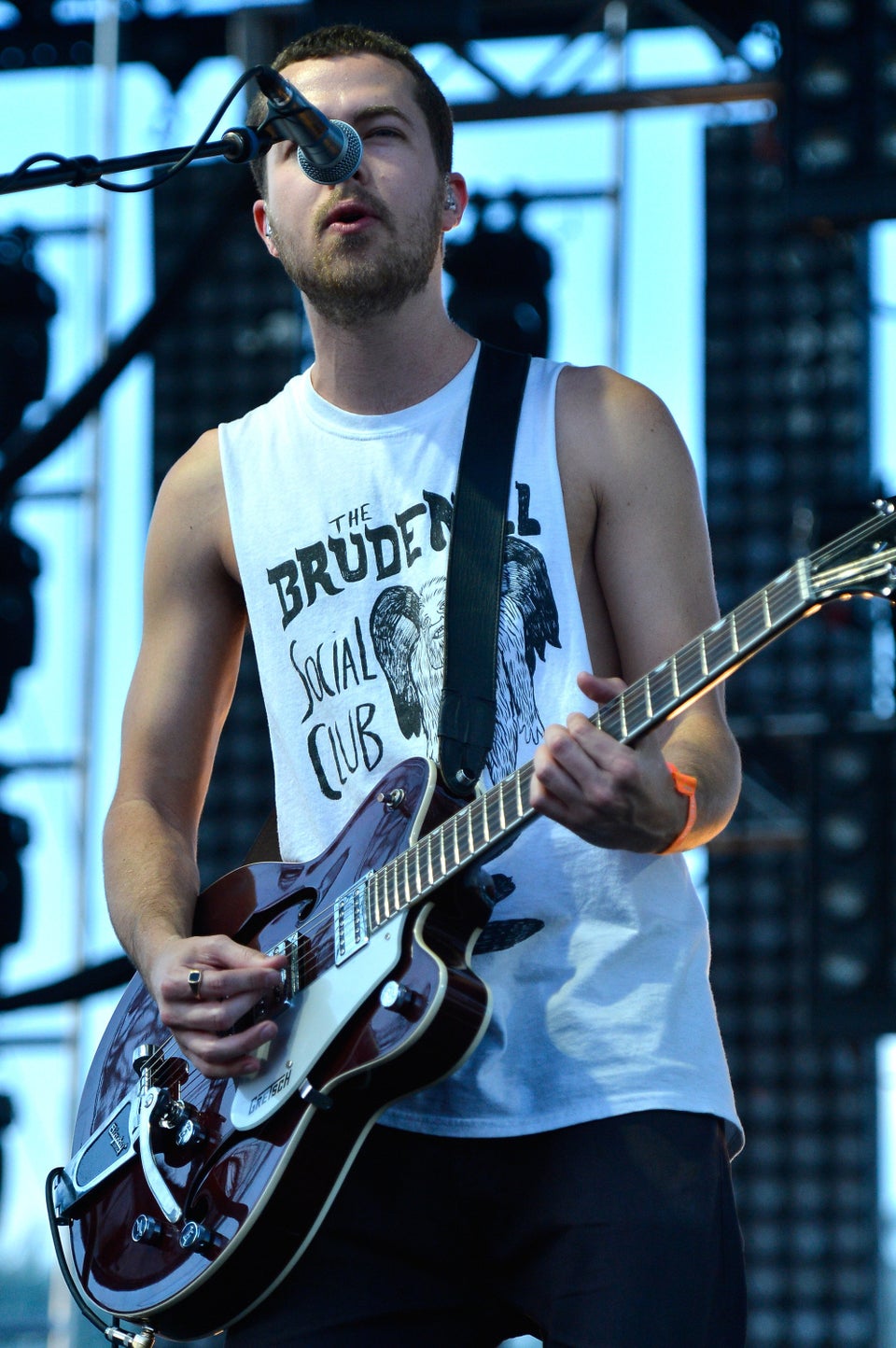 Local Natives
Popular in the Community