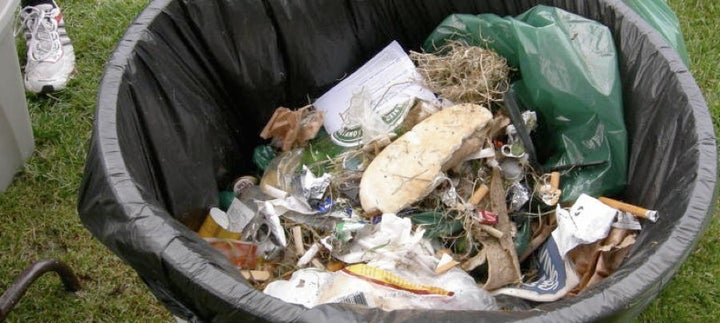 San Francisco may be the greenest city in the nation, but some residents have a funny way of showing their appreciation.
On Earth Day, Marina district residents took their celebrations a little too far, leaving behind a Fort Mason disaster zone.
Not to get all hippie-preachy or anything, but this is kind of an offensive amount of trash, right? Do normal and reasonable human beings not look at that mess and say, "...maybe we ought to like, I don't know? Take some of this trash with us? To a trash can?" or "Maybe we should bring that coffee table back home?" We've seen our share of litter-y days in Dolores Park and some embarrassing trash pileups in Golden Gate Park, but leaving actual pieces of living room furniture is a whole new level of prickish park use.
Fort Mason wasn't the only park to take a hit on Earth Day. Mission residents also woke up to a severely less beautiful Dolores Park this morning.
One resident told Mission Local, "I'm not sure who angers me more, the people who came to enjoy the park on Saturday and left this mess or Rec and Park, which continues to ignore the complaints and warnings of neighbors about the park's abuse."
But SFist may have said it best:
"Enjoying scenic vistas around every corner is one of the nicest parts about living in San Francisco. And Fort Mason has one hell of a Bridge view, so why would you just throw a piece of garbage in front of that, you know?"
Related
Popular in the Community