Gone are the days of local search being just for small businesses. These days, all businesses can and should be taking advantage of local search's benefits. In 2014 Google released the "Pigeon" update and since then, the importance of local SEO has risen, leading to many large businesses dedicating a lot of resources on implementing a local search strategy where they had previously not.
Here are some of the reasons as to why you need to have a local search strategy if you already don't.
People Are Searching for Local Businesses Online
Don't you want a slice of that?
More Than Half of Google Searches Come from Mobile
I'm not the best at maths, but if half of all searches are done from a mobile device, and half of those searches are someone looking for local information and services, then this means that around 25% of all searches done online is someone looking for local services and information.
This isn't just limited to smartphones though and with the rise in popularity of wearable devices it is certain to increase even more.
People Trust Online Reviews
Personal recommendations are gold in business. With personal recommendations you generally don't have to go through the headaches of the usual sales processes and the dreaded haggling when it comes to price.
When people want a local service provider they used to rely on personal recommendations (and to a degree still do). 
The conversion rates for local searches, especially via mobile are incredible. The Mobile Movement Study by Google found that 68% of consumers visit a business after searching online and a huge 53% of people make a purchase after searching online.
Google and Consumers Love Personalised Search
If you're unsure about what search personalisation is, here's how it works. Google records what results you click on when searching and by doing this, Google can learn what sites you generally tend to favour. For example, if you often click an Amazon result when you search, Google will realise this and will give Amazon a ranking boost when you search for things where they have related pages and products.
Not only does Google take your past search behaviour into account, it also takes several other factors into account, such as location. The benefits to this should be obvious in the fact that if your site is optimised for a specific service and location then your website will be more likely to show to people that are searching from within that location.
Getting Started with Local Search
Now that you know some of the many benefits of having a presence in local search you're probably going to want to embark on a campaign to do this. Try not to be too intimidated as it's a fairly straightforward process, just takes up a lot of time.
Claim and Optimise your Business Listing
The first thing you're going to want to do is create a Google business page. This is a straightforward process and all you have to do is visit Google's business section and sign up.
Once you've done this, you'll be able to add your businesses details and create your map-pack listing. If you find that there is already one for your company you'll be able to claim that one and amend it as necessary.
Once you have this set up, you'll need to optimise your business listing by adding all of your contact information (Name, Address, Email & Phone Number) and a description.
Teaching you how to optimise a Google business listing is an article in itself, which is why I created a free eBook that breaks down every step needed.
Citations
Citations are a reference to your business online. A citation consists of your business name, address and phone number (commonly referred to as NAP). It's incredibly important to ensure your citations are consistently correct in regards to your NAP.
I've created a detailed guide to citations for local search that you can check out. The guide goes into detail about what citations are, how you can create them and where you can get them.
Building Local Relevance with Content
Another way you can build local relevance is by creating content, such as blog posts, around topics that are geo-relevant. It's also important to ensure that you interlink between the content pages and the landing pages that you wish to rank. This is a strategy that we use at my agency for ranking clients that are having a hard time ranking locally even though they have a well optimised site, a great social presence and plenty of quality links pointing to their site.
As an example, I'm going to assume that the website that you want to rank is a gardening company based in London. The home page will be set up and optimised to rank for a term such as "Gardener in London". What then needs to be done is to create more content that is geared towards adding more local relevance. So what we'd do is create a blog, with posts such as "Best Time to Plant Trees in London", "Plants Native to London", "The London Flower Show", etc. We'd also add service specific pages that are also optimised to be locally focused, such as "Tree Surgeon in London", "Lawn Care in London" and "Grass Cutting in London".
Once these are all set up and are linking to the landing page it sends a very powerful signal to search engines.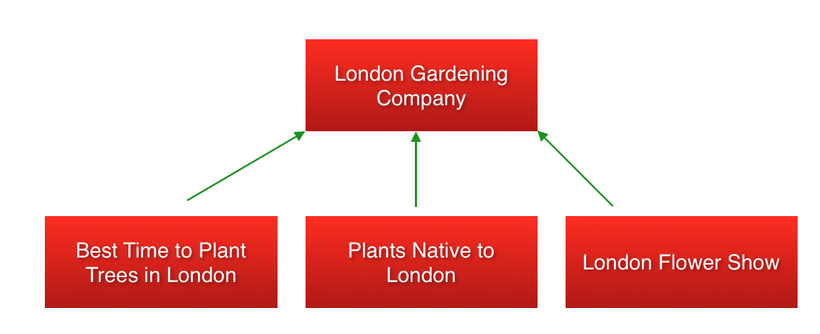 Local reviews are incredibly important and you should ensure that you encourage customers to post reviews about your business on review sites such as Yell and Yelp. Make sure to also not forget to get people to post a review on your Google business page.
One thing to note with reviews is that you should never buy them as it's against the terms of service of all credible directories as it is, in theory, false advertising.
When doing local SEO you should aim to add as much local relevance to your links as possible. To do this you can do guest posts on local business blogs, get listed in local directories, sponsor local events and much more.
Hopefully I've made a strong case for including local search into your marketing strategy with this article. Unless you're already a nationally recognised brand, local SEO is going to be a necessity if you want to generate more leads and make more sales with your website over the next few years.
Make sure to stay committed with your efforts as it's not an overnight fix, but when done correctly is one of the most sustainable ways of generating business online.
REAL LIFE. REAL NEWS. REAL VOICES.
Help us tell more of the stories that matter from voices that too often remain unheard.
This post was published on the now-closed HuffPost Contributor platform. Contributors control their own work and posted freely to our site. If you need to flag this entry as abusive,
send us an email
.