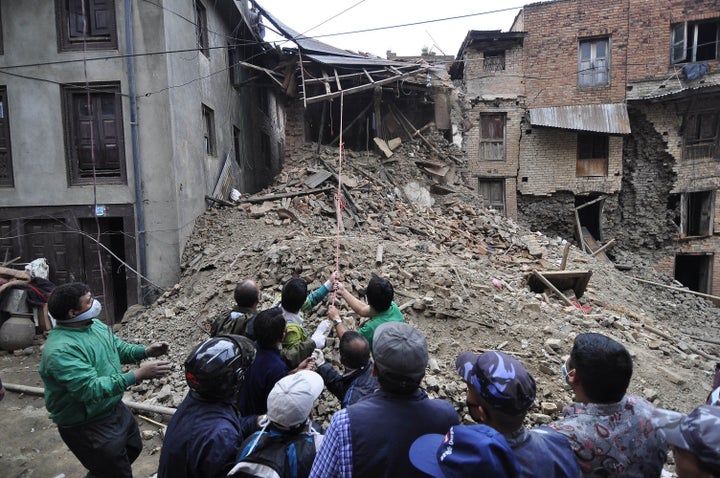 BARCELONA, Sept 24 (Thomson Reuters Foundation) - In Afghan villages, committees of grandmothers have been teaching younger women about health during pregnancy and advising them to visit clinics, leading to a fall in maternal deaths and a rise in child vaccinations.
In Syria, local doctors and aid groups have been central to getting medical treatment and basic supplies to people cut off or displaced by the conflict, as insecurity makes it dangerous for international staff to work on the ground.
The importance of local volunteers, rescuers and aid workers is growing, as foreigners are increasingly targeted in some war zones and governments in emerging economies have more resources to manage disasters, the International Federation of Red Cross and Red Crescent Societies (IFRC) said in a report.
Yet often local groups are undervalued, and do not receive enough funding, technical support, management training and help with security issues from the international donors and aid agencies that rely on them in troubled places like Somalia and South Sudan, the report said.
"A better balance must be struck between the two (sides)," said Mo Hamza, lead author of the World Disasters Report and professor of disaster risk management at the University of Copenhagen.
Local groups are increasingly determining the effectiveness of aid operations, and so clearer understanding and a more open dialog with them is critical, he added.
Other crises where local people have taken the lead include the Ebola outbreak in West Africa and the Nepal earthquakes this year, IFRC Secretary General Elhadj As Sy wrote in a foreword to the report.
Local responders are effective not just because they are there when a disaster hits, but because they know how things work and can identify the causes of problems, he added.
"(They) are uniquely placed to find solutions that reduce underlying risks because of their understanding of local contexts - of weather patterns, of community leaders, of vulnerabilities and of sources of strength," he wrote.
That expertise can be harnessed to make communities more resilient to future threats, he said.
In a crisis, local groups are seen as more able to get aid to hard-to-reach areas and help communities rebuild once the worst of a crisis is over.
But the international humanitarian community often provides local partners with too few resources and opportunities to influence decisions, while failing to find out what they need, the report said.
In Haiti, for example, less than 10 percent of the $6.43 billion in aid spent in the two years after the January 2010 earthquake was allocated to the impoverished country's government, NGOs and companies, according to the United Nations.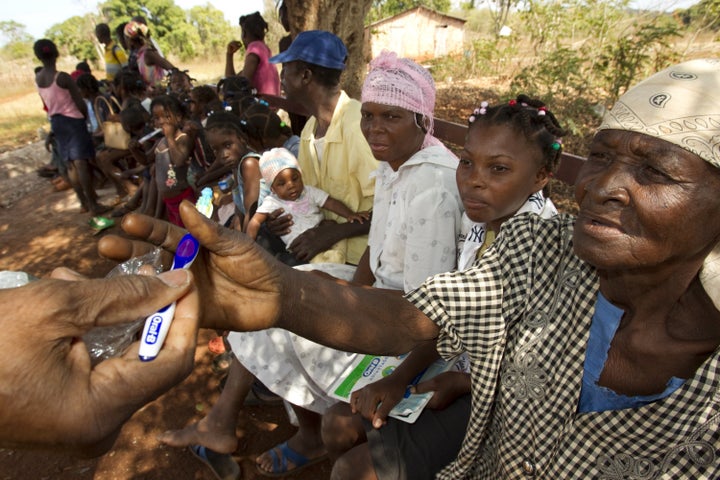 But Hamza said it was just as important to help local groups access funding, build their skills to spend it well and cooperate on long-term programs.
"This isn't a problem you can throw money at," he said, noting how huge amounts of aid did not translate into an efficient response after the 2004 Indian Ocean tsunami because there was not enough local capacity to use it properly.
In war zones and places where state systems are weak or corrupt, donors may be concerned their money will be poorly managed, or local organizations will be biased towards certain recipients, the report noted.
And in the immediate aftermath of a sudden disaster like an earthquake, international agencies may fear local responders will be overwhelmed.
But when it comes to the rising number of disasters hitting urban areas, such as floods, international aid groups must work with municipal governments, more of which are now trying to reduce risks, Hamza said.
There is still much to learn on both sides, he added, but the complex structure of the global humanitarian system means it lags behind realities in the field.
"There is a need to catch up, and catch up quickly," he said. (Reporting by Megan Rowling; editing by Alex Whiting. Please credit the Thomson Reuters Foundation, the charitable arm of Thomson Reuters, that covers humanitarian news, women's rights, trafficking, corruption and climate change. Visit www.trust.org)
Calling all HuffPost superfans!
Sign up for membership to become a founding member and help shape HuffPost's next chapter