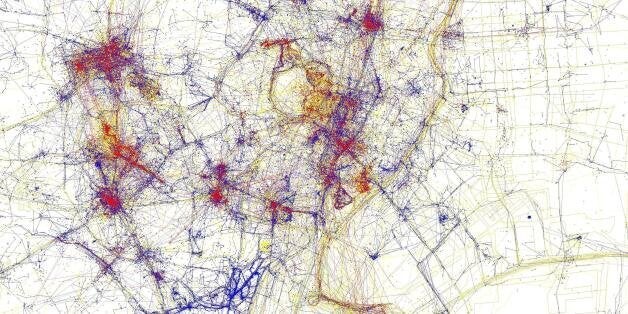 Everyone knows that tourists tend to take a lot of photos—especially in cities that attract a lot of them. Any New Yorker will gripe about the selfie sticks and endless camera flashes in Times Square—but where are the places locals of the world's most popular cities love to visit, and take photographs of their own?
Data artist Eric Fischer set out to answer that question. Using geotagging—location data embedded in photographs and other digital media—he's created a series of maps that show us precisely which locations are beloved by tourists, by locals, and by both groups.
Utilizing the same data he drew on for the Geotagger's World Atlas, another project that incorporates location-based phone data to visualize cities, Fischer has created a series called "Locals and Tourists." From Beijing to Rome, these stunning data displays show just which places tourists love to photograph—and how much, or how little, they overlap with locals' favorite haunts.
How to decipher the map, according to the project's Flickr page: "Blue points on the map are pictures taken by locals (people who have taken pictures in this city dated over a range of a month or more). Red points are pictures taken by tourists (people who seem to be a local of a different city and who took pictures in this city for less than a month).
Yellow points are pictures where it can't be determined whether or not the photographer was a tourist (because they haven't taken pictures anywhere for over a month). They are probably tourists but might just not post many pictures at all."
London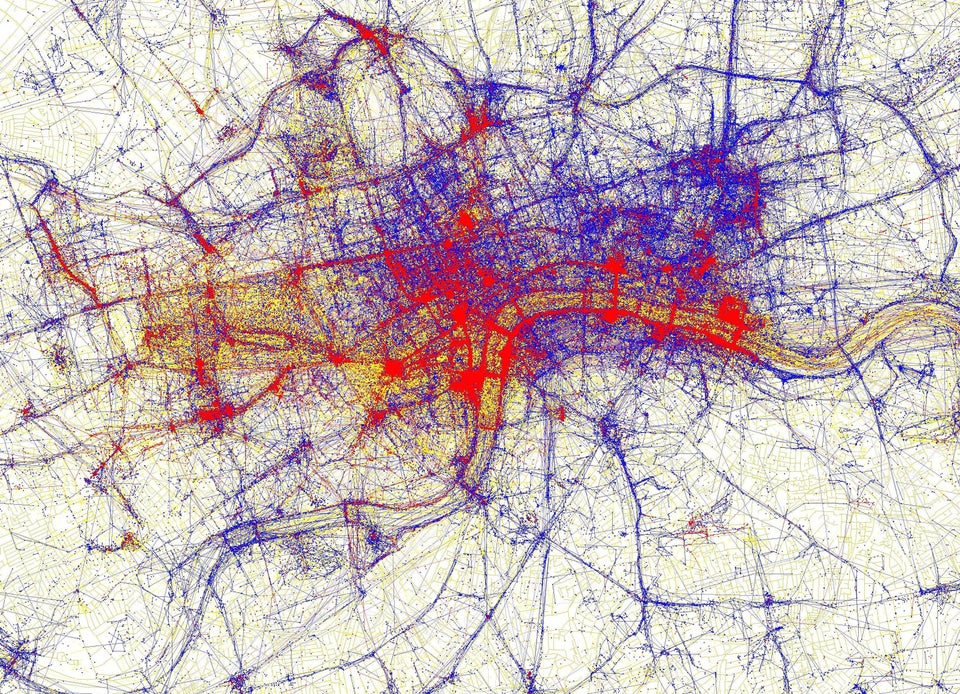 Tokyo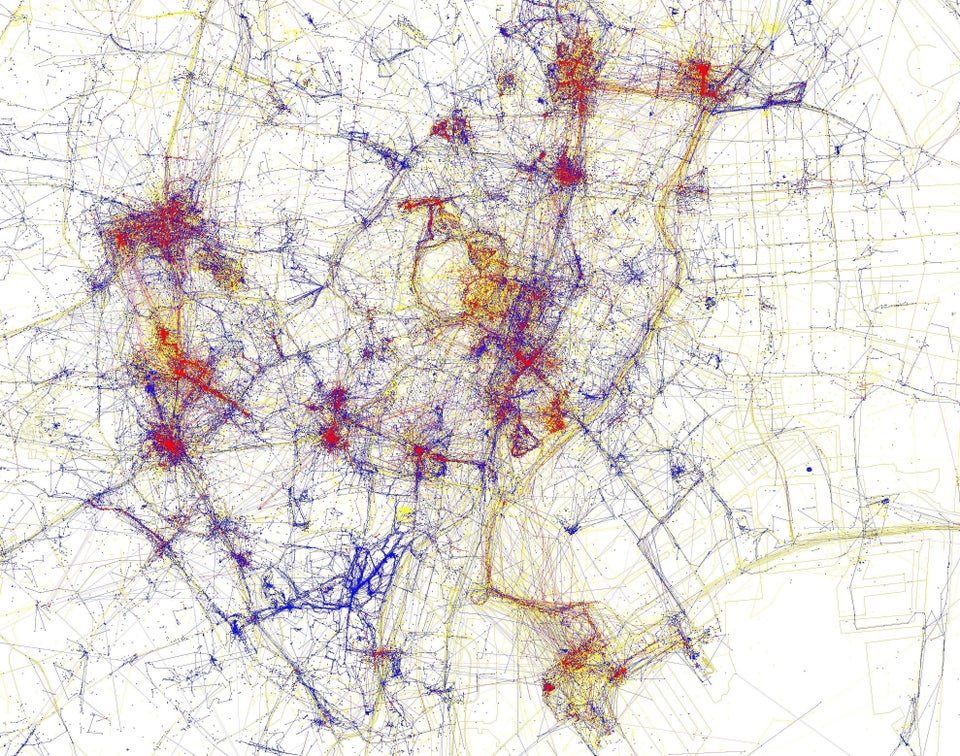 Paris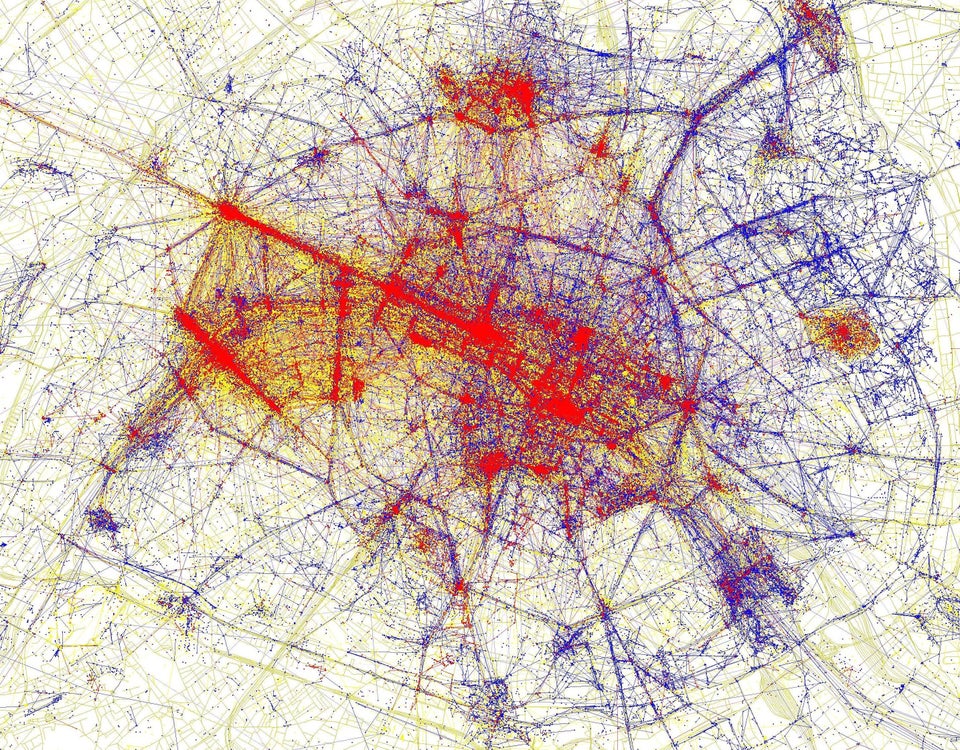 New York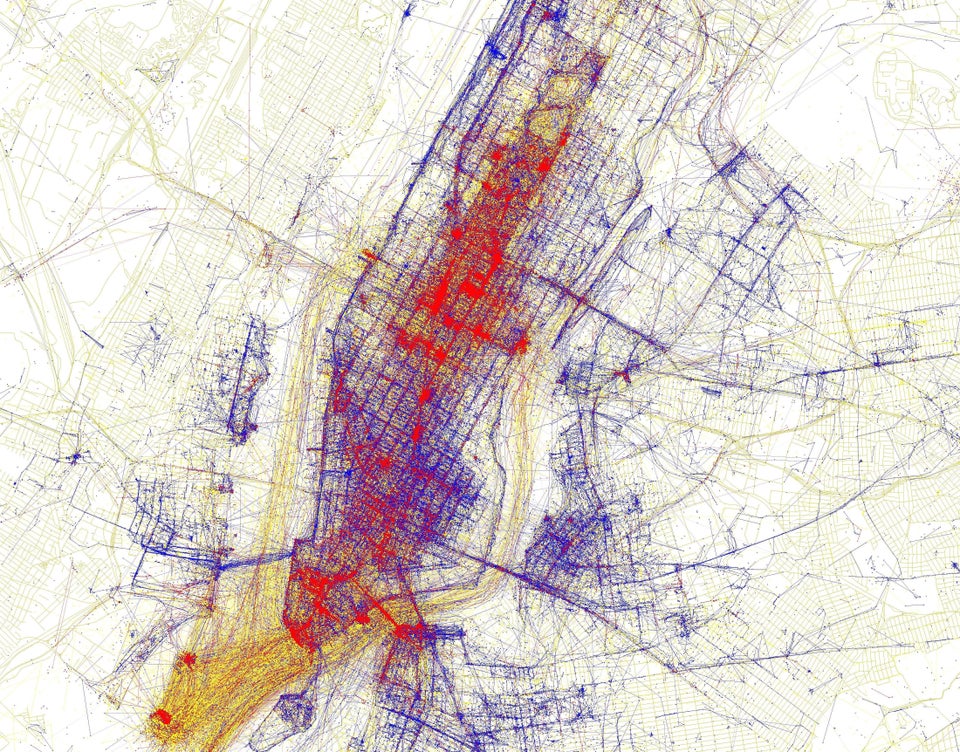 Hong Kong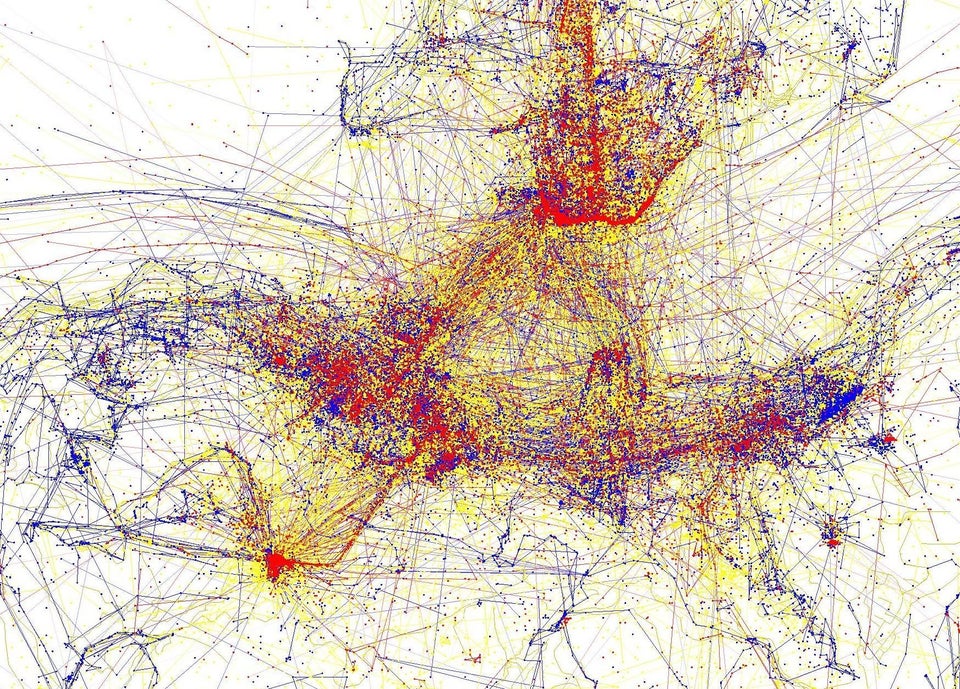 San Francisco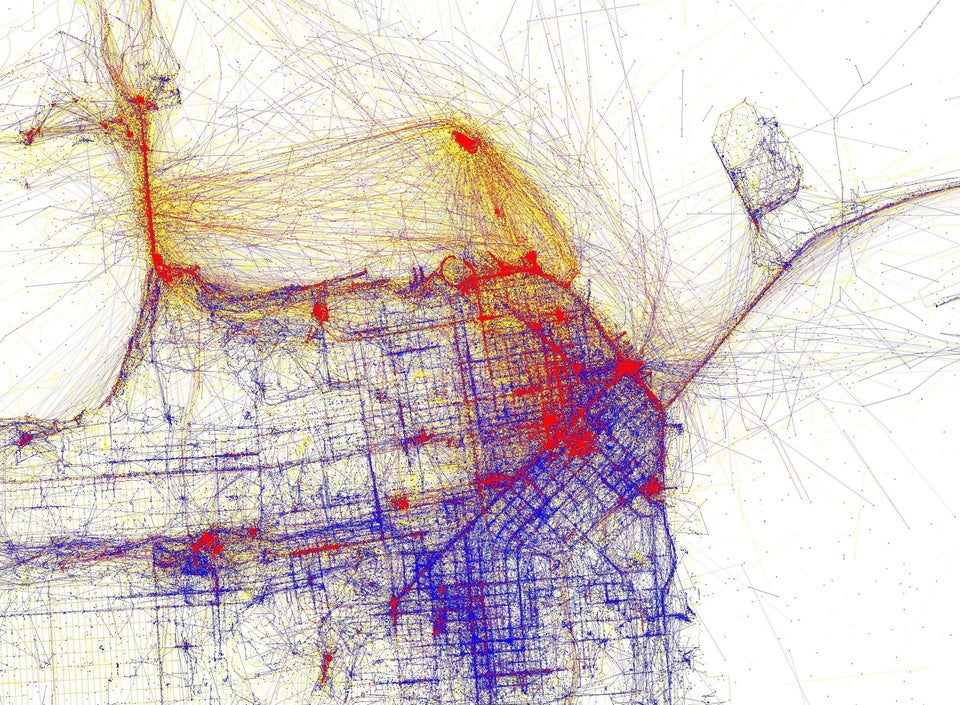 Kyoto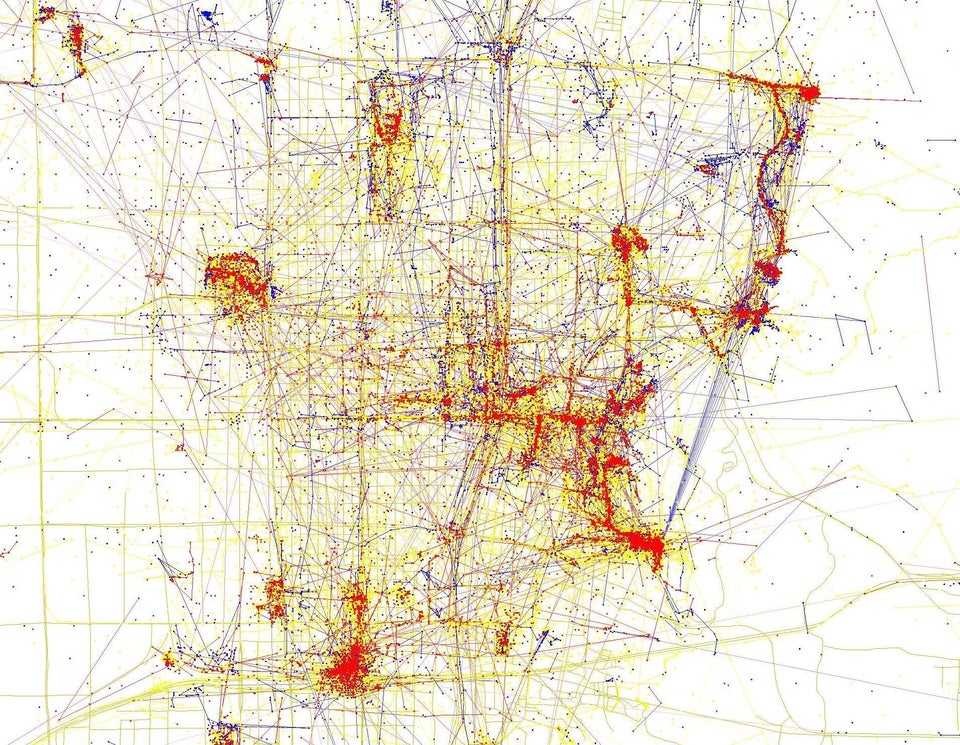 Rome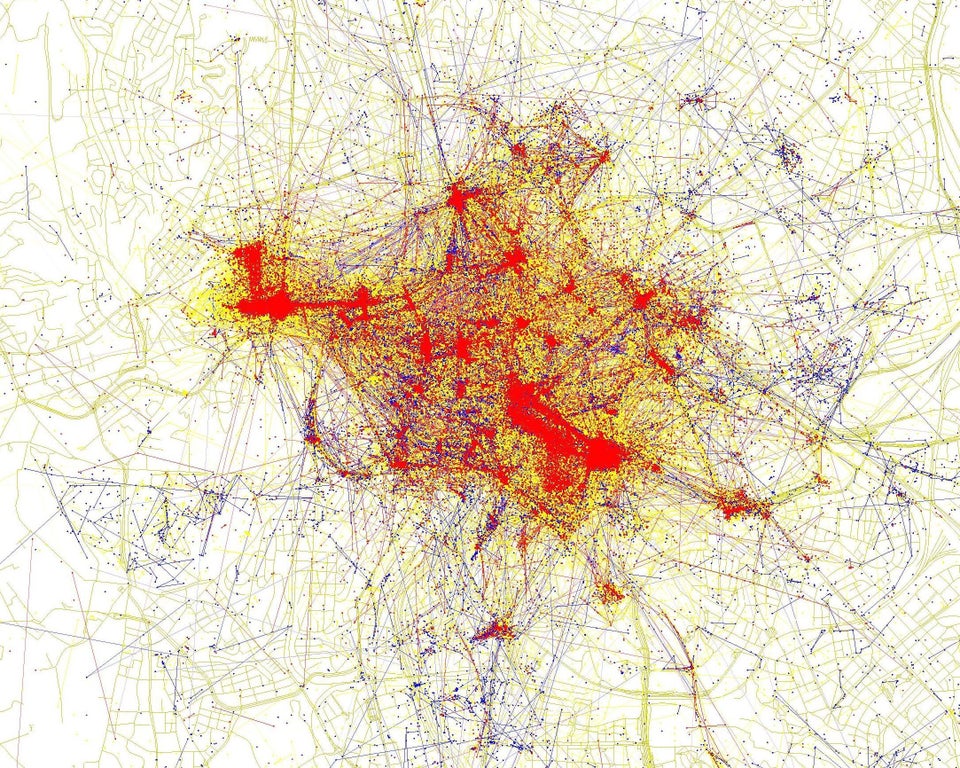 Beijing
Related
Popular in the Community