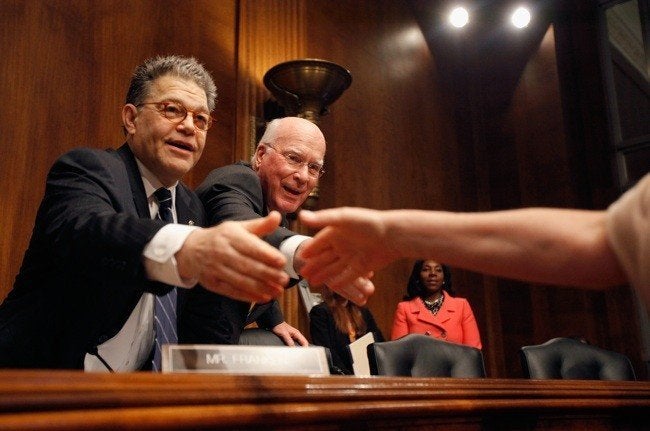 Senators Al Franken (D-Minn.) and Richard Blumenthal (D-Conn.) introduced on Wednesday legislation that takes aim at location-aware devices and apps and could force companies like Apple and Google to notify smartphone users when they're being tracked and how this information will be shared with third parties.
The Location Privacy Protection Act of 2011 (PDF) aims to "close current loopholes in federal law" and proposes that companies be required to obtain "express consent" from customers before collecting and/or sharing location data.
Franken's office released a summary of the bill that explains the need for such a measure: "Current federal laws allow many of the companies that obtain location information from their customers' cellphones and smartphones to give that information to almost anyone they please—without their customers' consent."
"Geolocation technology gives us incredible benefits, but the same information that allows emergency responders to locate us when we're in trouble is not necessarily information all of us want to share with the rest of the world," Franken said Wednesday in a statement, according to The Hill.
Franken and Blumenthal's location privacy bill resembles, Geolocation Privacy and Surveillance (GPS) Act, a separate consumer privacy measure introduced on Wednesday by Senator Ron Wyden (D-Ore.) and Representative Jason Chaffetz (R-Utah).
According to PCWorld, "The GPS Act goes further than the Location Privacy Protection Act--it gives law enforcement and the government guidelines on how they are able to use any consumer data."

Related
Popular in the Community