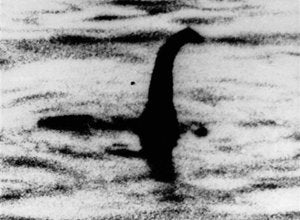 The town of Drumnadochit, Scotland is a small village on the banks of the legendary freshwater Loch Ness lake, where there are not one but two tourist centers spaced 100 yards apart in order to assure prime real estate for "viewings" of the Loch Ness monster, or as the Scots call her, "Nessie."
Recently, the Official Loch Ness Exhibition Center sued its rival center, named the Original Loch Ness Monster Exhibition Center, claiming their name was too similar to its own, according to the Associated Press.
The two centers agreed on Wednesday to change their names after a judge gave them 24 hours to settle the issue. No word yet on what the names will become.