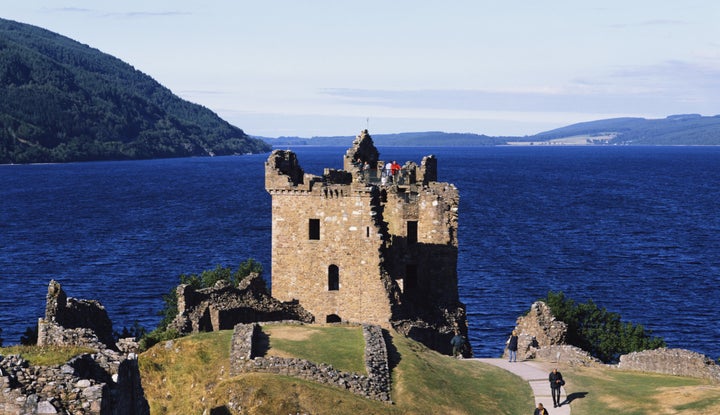 A boat captain in Scotland claims to have discovered a previously unknown trench at the bottom of Loch Ness that's more than 100 feet deeper than the loch's official depth.
Keith Stewart of Jacobite, a company that runs sightseeing cruises, even claims to have had a possible Nessie sighting on sonar.
Given that Stewart operates a ship that brings tourists out to "discover" the monster, the claim has to be met with a certain amount of skepticism. However, the company did release a video showing the depth being recorded as it passed over the trench.
The official depth of Loch Ness is 754 feet, although some reports say depths of 813 feet have been recorded.
Stewart's ship recorded a depth of 889 feet:
Experts won't dismiss the idea of a previously unknown trench, especially since Loch Ness sits on the active Great Glen Fault. Yet one expert said the depth could be a misreading caused by the ship being so close to the shore.
Shine told the newspaper that he and his colleagues may take another look at the area.
"This now needs real research," Gary Campbell, president of the Loch Ness Monster Fan Club, told the Scotsman. "Lets get a submarine down to properly investigate the new monster trench."
Related
Popular in the Community