A Somerville, Massachusetts, kindergarten has a nursery rhyme on its wall that you likely won't find in a children's book: It tells students what to do in case of a lockdown.
"Lockdown, lockdown, Lock the door / Shut the lights off, Say no more / Go behind the desk and hide / Wait until it's safe inside," reads the rhyme.
Georgy Cohen — a mom, creative director, and Twitter user — shared a snapshot of the poster:
Cohen told The Boston Globe on Thursday that she saw the "jarring" poster while touring a kindergarten in Somerville on Wednesday for her 5-year-old daughter.
"When I was in kindergarten, we had fire drills. It was different — we didn't have these same types of threats," she told the publication, adding that she was happy to see that the teachers at the school were taking precautions and preparing their students for an emergency situation.
"These are the things they unfortunately have to do. I get it," she told the Globe. "Part of their job is to educate and keep my kids safe and I feel confident they are going to do both of those things to the best of their ability."
The response to Cohen's tweet has been overwhelming, with over 17,000 retweets as of Thursday afternoon. Many users shared their thoughts and feelings about the poem:
Somerville Public Schools did not reveal to HuffPost which school had the poster, but a statement to HuffPost from Mayor Joseph A. Curtatone and Superintendent of Schools Mary Skipper calls the poem a result of "the world we live in."
"As much as we would prefer that school lockdowns not be a part of the educational experience, unfortunately this is the world we live in," the statement reads.
"It is jarring – it's jarring for students, for educators, and for families. Students in Somerville and across the country know how unnatural this is," it continued. "Yet we all know that one of the most important roles we have as educators and community leaders is to ensure that all of our students and staff members are safe and prepared in case of an emergency ... This poem is an example of how one of our educators used a rhyme to help her young students stay calm and remember the key steps they would need to follow during a drill or real emergency."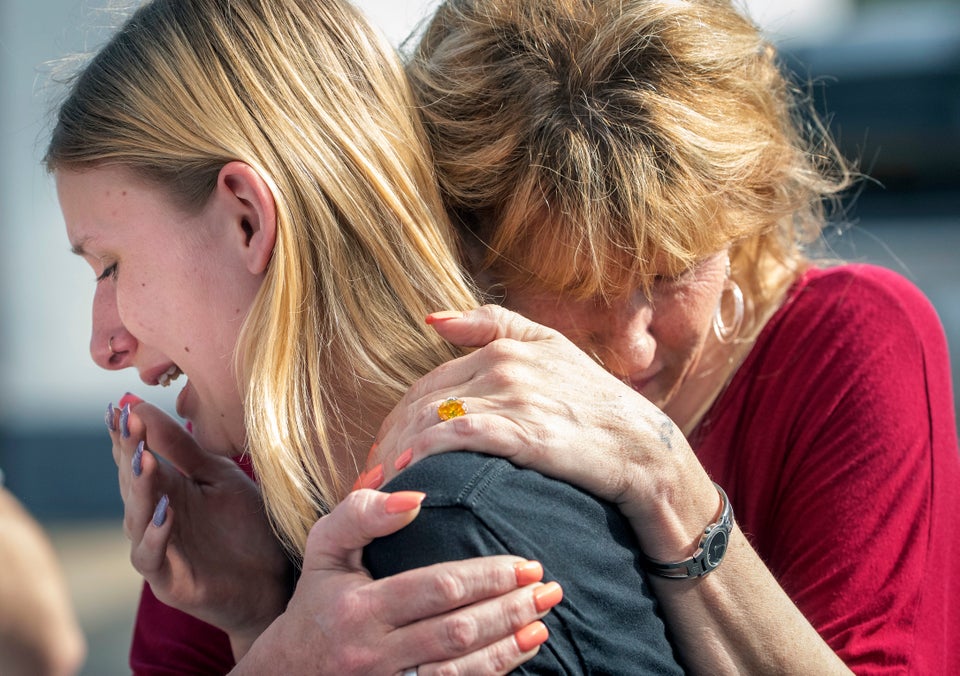 Santa Fe High School Shooting