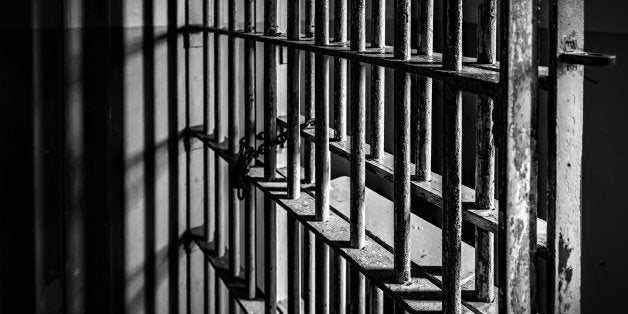 On any given day in America, 80,000 to 100,000 inmates are held in segregation in our nation's prisons. There, they remain isolated in small single person cells for 22 to 24 hours per day, often for years at a time. Notably, segregation disproportionately affects inmates with mental illness and experts assert that most inmates acquire or experience exacerbated symptoms of mental illness as a result of the conditions in segregation.
We have not always used segregation in our prison systems. In the late 1800s the practice was abandoned as inhumane, but as inmate populations increased throughout the 1980s and 1990s, prisons turned to segregation as a means to curb institutional violence. However, research shows that segregation does not decrease violence or make prisons safer, and the crushing isolation of segregation has a debilitating effect on all inmates, especially those with mental illness. Even President Obama, the first sitting president to tour a prison, recognized that mental illness can worsen in segregation and inmates with mental illness are more likely to commit suicide.
Despite the known psychological harm caused by segregation, prisons rely heavily on it to house inmates whose mental health needs are not being met in the general population. Prison officials may identify an inmate as a danger to him or herself or others, or is at risk of exploitation. Instead of providing treatment, many prisons segregate inmates with mental illness, restricting treatment and almost all human contact. This, experts have unsurprisingly found, makes an inmate's mental illness worse.
To enforce the rights of people with disabilities nationwide, protection and advocacy agencies were created in every state and territory with a federal mandate to advocate for people with mental illness and other disabilities. The laws establishing these protection and advocacy agencies were passed because congress recognized that state and private run treatment facilities were abusing, neglecting, and violating the civil and human rights of the people in their care. Over the decades since the laws were passed, the nation's prison population has increased, and with it the number of inmates with disabilities in prison has increased. In response, the protection and advocacy agencies routinely monitor prisons and advocate to improve conditions. A report released today details numerous examples of such advocacy challenging the inappropriate use of segregation on inmates with mental illness across the country.
For example, Disability Rights Tennessee, the protection and advocacy agency in Tennessee, found an inmate with mental illness was segregated because he harmed himself. Due to his continued self-harm in segregation, he was placed under 24-hour watch and ultimately put in six-point restraints to forcibly stop the self-harming behavior; he remained there for three months. During this time a feeding tube, and intravenous fluids and medications were administered to keep him alive while strapped-down. The protection and advocacy agency advocated to create a treatment plan for the inmate that included regular individual therapy, clear guidelines for the inmate's personal care, incentives to refrain from self-harm, and weekly treatment team meetings with the inmate's mother and medical conservator. This treatment plan led to the inmate's release from restraints and transfer to a less restrictive prison unit.
Disability Rights Washington, the protection and advocacy agency in Washington State, also took on their prisons' practice of punishing inmates in segregation for self-harm and attempted suicide. Disability Rights Washington demanded that the punishment stop and used a lawsuit based on similar facts by Disability Rights Vermont as a roadmap to fix this without litigation. The state agreed to stop punishing inmates for self-injurious behavior and instead provide treatment. It also restored the good time credit inmates lost due to past infractions for self-harm behavior.
As demonstrated by the work of the protection and advocacy agencies, giving inmates with mental illness access to the advocacy they need to stop abuse and rights violations is a proven way to secure meaningful reform. Unfortunately, protection and advocacy agencies do not have enough resources to do all the work that is needed. Congress should recognize the effectiveness of the protection and advocacy agencies it created, and fund them to specifically focus their attention on prisons to help reform our deeply flawed correctional system.
Calling all HuffPost superfans!
Sign up for membership to become a founding member and help shape HuffPost's next chapter