When Arizona resident Krystal Poleon was parking her truck in a Phoenix Hooters parking lot, she dinged the car next to her. She immediately went over to check and see if any damage was done and was surprised to find the driver in the car; she apologized for hitting his rearview mirror and offered to get her information.
Interestingly, the mirror might be the only thing unharmed by the end of this story.
According to Poleon, the driver lost his cool and went on a rant against her and "people like her."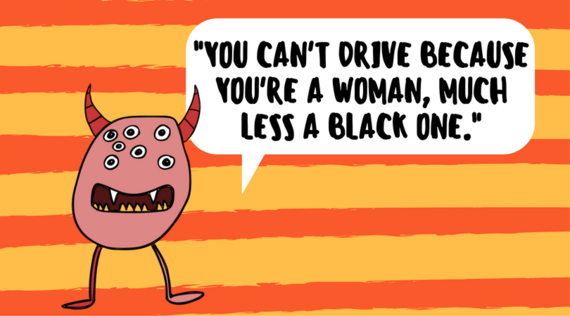 In her post, she recounts him saying (censored for language),
"You f**k*ng b**ch, you look like a dude, sir, sir, sir. You can't drive bc you're a women, much less a black one. You are disgusting honey. We know people like you can't drive... get a f**ck*ng life."
The interaction escalated when Poleon alleges that the driver got physical with her, chest bumping her and blocking her from getting in her car to get her insurance information.
Poleon went to Facebook to share her story. Thanks to being an active poster of anything from funny videos and memes, to her political perspective, she saw a quick response. Some friends consoled her, while others went to Twitter or started investigating.
At first she wasn't sure who the other driver was, but she got a picture of him wearing his Fox Sports badge. With the picture and badge, the driver is believed to be Todd Walsh.
Walsh is Fox Sports broadcaster for the Diamondbacks and reporter for the Coyotes. He has not responded to questions about the incident and has since made his Twitter account private.
Fox Sports provided the Arizona Republic with a statement confirming that Walsh is an employee and that the company does not comment on personal matters. Though they have contacted Poleon to let her know that they are investigating the incident, but nothing more.
The 911 tape has been requested from public records and Poleon expects that we will be able to hear some of Walsh's tirade in the background of the call. This story will be updated when the tape is received.
Poleon is reflecting on the incident and looking at the positives. The following day she was surprised by how much support she had received, reminding her that people like Walsh and incidents like these are the exception. She has also been reflecting on his words and it has her thinking about what she can do to make something positive from the situation.
"I'm looking to turn this hate into something good...I have to, hate affects you. I needed to try and focus on the good from this."
Accident aside, Poleon does report, additionally, that her wings were delicious.
About the Author: Jessica is a full-time traveler on a mission to visit every country in world, sharing her journey, pictures, video, stories and observations at How Dare She. Follow her on Instagram or Snapchat (jess_ismore) to see the whole world through her eyes [slash camera].
Popular in the Community