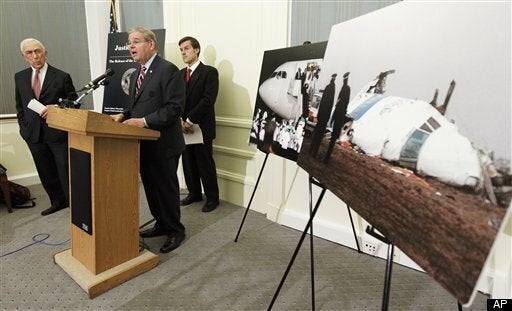 The report's release, which was led by Sen. Robert Menendez, D-New Jersey, came on the 22nd anniversary of the bombing. The Lockerbie Bomber, as Megrahi has come to be known, was responsible for the deaths of 259 people aboard the Boeing 747 over Lockerbie, Scotland, and 11 others on the ground.
The report, which was based on interviews with officials from the United Kingdom, Scotland and the United States, as well as prostate cancer experts from the US and UK, draws attention to the political motivations behind Megrahi's release, reports CNN.
"The three-month prognosis given to al Megrahi by Scottish doctors was inaccurate and unsupported by medical science," the report said.

The report also took issue with the Scottish government's decision to grant al Megrahi compassionate release, indicating the process was determined by general practitioners without expertise in prostate cancer who were "clearly involved in political, inter-governmental discussions."

"In view of the flawed process, we believe that the Scottish government simply intended to use compassionate release as political cover for returning al Megrahi to Libya -- regardless of whether his physical condition met the requirements," the report said..
The investigation began after Scottish and British officials refused to testify at a Senate Committee on Foreign Relations hearing in July.
"The U.K. knew that in order to maintain trade relations with Libya, it had to give in to political demands," the report said.
Nancy McEldowney, the deputy assistant secretary of European affairs at the State Department said the United States never supported the decision of releasing al Megrahi.
Related
Popular in the Community