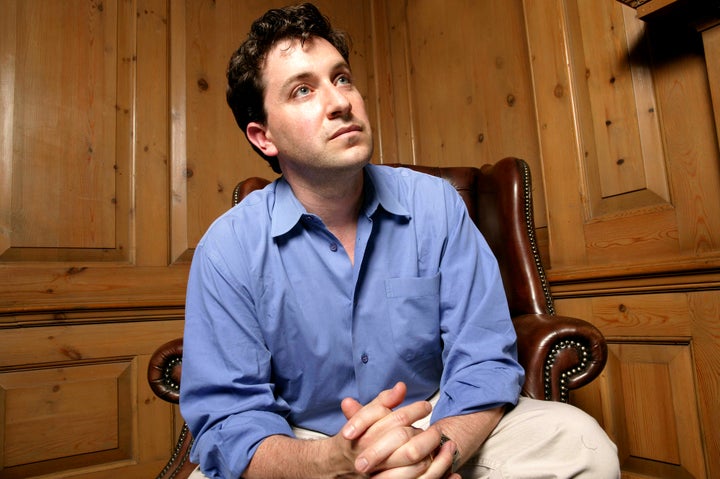 When Scottish authorities announced on Thursday that they had identified two new suspects in the 1988 bombing of Pan Am Flight 103, the news had special resonance for Ken Dornstein.
Dornstein's older brother David, then 25, was one of 270 people who died in the attack known as the Lockerbie bombing, named for the town in Scotland where the plane blew up.
Dornstein, a documentary filmmaker for PBS' investigative series "Frontline," has dedicated much of his life since then to identifying the culprits behind the bombing and trying to confront them. The final installment of "My Brother's Bomber," Dornstein's three-part film for "Frontline" about his independent investigation and personal quest for justice, aired Tuesday, Oct. 13.
"I am really pleased to see [the Scottish authorities] are taking action on" the case, Dornstein told HuffPost Thursday night. "This was not an indictment, but I am hoping that an indictment is a possibility at this point. It did not seem possible, but it seems more real today."
Abdelbaset al Megrahi, an intelligence officer in the government of former Libyan dictator Muammar Qaddafi, is so far the only person to have been convicted in connection with the bombing. A Scottish tribunal sentenced Megrahi to life in prison in 2001 but he was granted compassionate release from prison in 2009 after being diagnosed with cancer. He died in 2012.
Law enforcement officials in Scotland and the United States have long maintained, however, that the sophisticated attack was the result of a conspiracy involving multiple people. 
Through his own dogged detective work, Dornstein determined that former Qaddafi operatives Abdullah Senussi and Abu Agilah Mas'ud played key roles in the bombing and remain alive in Tripoli, in the custody of the current Libyan government. Libyan authorities have convicted Senussi, the former Libyan intelligence chief, and Mas'ud, an alleged bomb specialist, of committing heinous acts on behalf of the Qaddafi regime. Mas'ud is serving a 10-year sentence for bomb making and Senussi awaits execution by firing squad for war crimes and crimes against humanity.
Although the Crown Office, Scotland's criminal prosecution authority, has not released the names of the two new suspects, a U.S. official told the Washington Post on Thursday that the individuals are Senussi and Mas'ud. A spokesperson for the Libyan government in Tripoli on Friday confirmed their identities to the International Business Times as well.
"I think they have been working behind the scenes to take what I uncovered and move it forward," Dornstein said. "I don't have any doubt that this is in part due to Frontline's reporting on this." 
I don't have any doubt that this is in part due to Frontline's reporting on this.

Ken Dornstein
"That said, I'm hoping they have developed more information than I have been able to develop," Dornstein said. "It all adds up to charges. I would be thrilled to find out they know more than I do and that they have the kind of material to move forward legally."
"The Crown was aware of Dornstein's work and it is very much appreciated, but it was not a major factor in [Crown's] decision" to question the two individuals, an official in the Crown Office told HuffPost Friday.
Richard Marquise, a retired FBI agent who worked on the Lockerbie investigation, told Frontline on Thursday, however, that Dornstein's work unlocked critical evidence of Mas'ud's involvement in the bombing. Mas'ud "was never identified," Marquise said. "We knew this man was a black Libyan, and he was a technical expert, but the Libyans never acknowledged that he existed."
Dornstein's investigation prompted the FBI to speak to Musbah Eter, a former Libyan operative involved in the 1986 bombing of a Berlin disco, according to Frontline. Eter, who claims to have worked closely with Mas'ud, said Mas'ud admitted to taking part in the Lockerbie plot in conjunction with Megrahi and other Libyan intelligence officials.
Scotland's Crown Office and the U.S. Department of Justice are asking the Libyan government for help organizing an interview with the two men in Tripoli, the Crown said in a statement Thursday. Scottish prosecutors will then decide whether to issue indictments based on the results of the interrogation and other findings.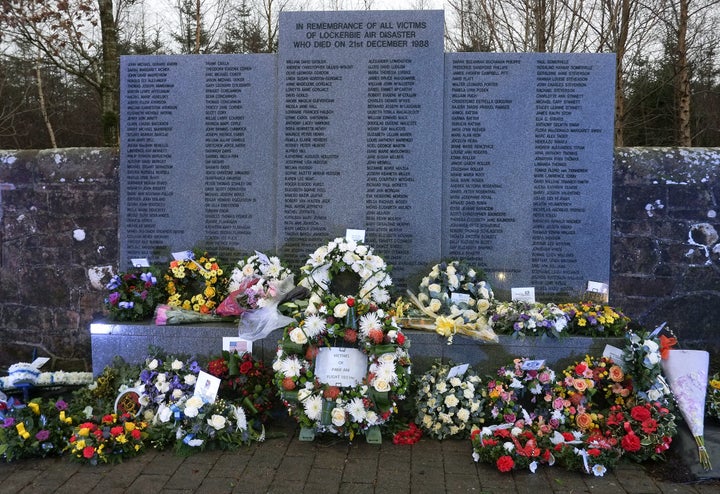 In early September, Dornstein came into contact with a man claiming to represent the militia group that dominates the Libyan government in Tripoli. The man said he could arrange an interview with Mas'ud in the capital. Dornstein ultimately declined, fearing that he would be risking his safety in a country experiencing a violent civil war.
Dornstein had always wanted to speak to one of his brother's alleged murderers and confront them with the pain they had caused.
"The whole purpose of finding them was to come face to face, sit there with someone and say, 'You know you killed my brother and he was a real person. And I loved him and other people loved him and you shouldn't have done that,'" Dornstein says toward the end of the final installment of "My Brother's Bomber."
Dornstein said on Thursday that he does not regret his decision not to go to Libya. He has come to terms with the fact that he will never meet Mas'ud or Senussi. But he now hopes that law enforcement officials will succeed where he could not.
"I am hoping that they are able to -- against the odds here -- to maybe actually get to speak to the two suspects and to find out what they know and if possible hold them accountable," Dornstein said. "But certainly to deliver the message that the people on the other side of that bomb know their name and want to hear their account of what happened."
Dornstein spoke with HuffPost Live on Friday:
PHOTO GALLERY
Muslim Leaders Condemn Terrorism
Calling all HuffPost superfans!
Sign up for membership to become a founding member and help shape HuffPost's next chapter