Could a bridge in Slovenia replace the "Locks of Love" bridge in Paris?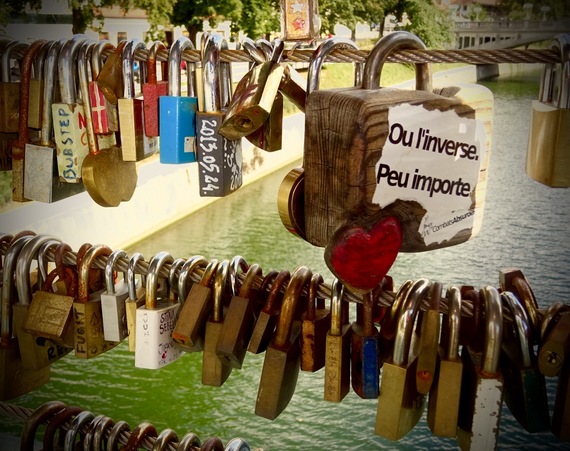 Earlier this year authorities removed the "locks of love" from the Pont des Arts bridge in Paris. Lovers placing a lock on the bridge had become a phenomenon since the act was featured in an Italian novel in 2006. In the book they were placed on a bridge in Rome but hey, everything comes to Paris eventually.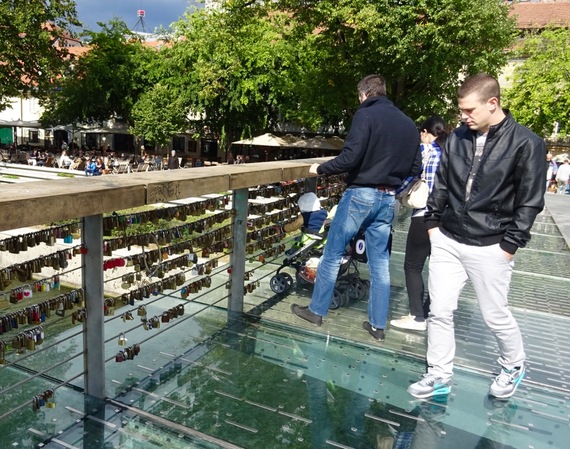 What started as an innocent ritual became a global happening as bridges all over the world became receptacles for the locks of young couples in love. Okay, maybe a few old ones were in on it too but just didn't blog about it or share selfies in the act on social media. Eventually the Pont des Arts bridge couldn't handle the bulky weight of all those locks and they had to be removed. So what are young lovers in Europe to do?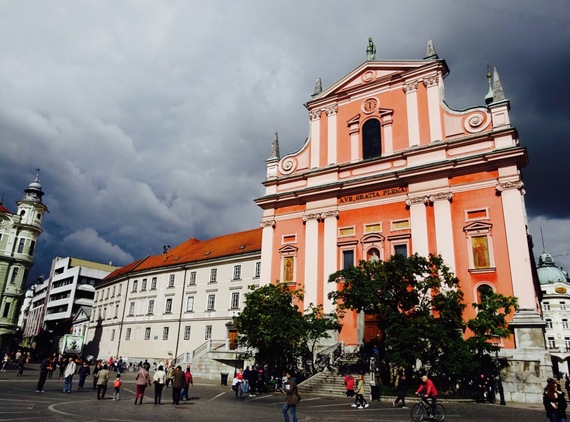 We suggest heading to Ljubljana, the capital of Slovenia. The city itself is a romantic gem that is often overlooked. Even its name is similar to the Slovenian word for love, ljubljena. The city offers a bridge that seems custom built to handle all those locks.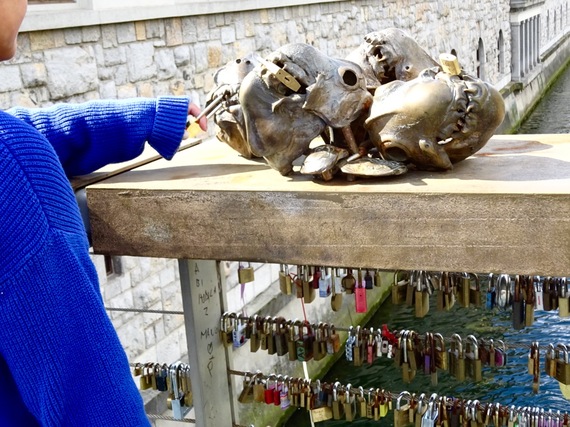 The Butchers' Bridge is fairly new, having been placed over the Ljublanica River in 2010. The pedestrian causeway connects to the Central Market, hence the decidedly unromantic name. A unique feature of the bridge is the glass edges on either side that let one feel as if they are walking on water.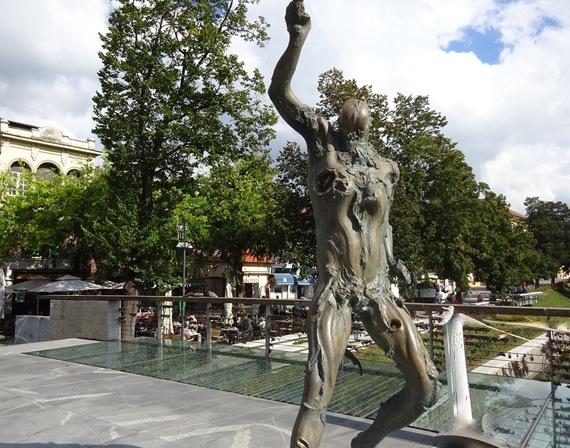 What really draws people to the bridge is its collection of somewhat bizarre sculptures that include Adam and Eve after being banished from the Garden of Eden and a disemboweled Prometheus along with a bizarre assortment of distorted frogs and other animals. It's really quite freaky. However the bridge was also constructed in a way with strong metal cables that makes it seem purpose-built to hold locks, it wasn't built for this but that's the way it worked out.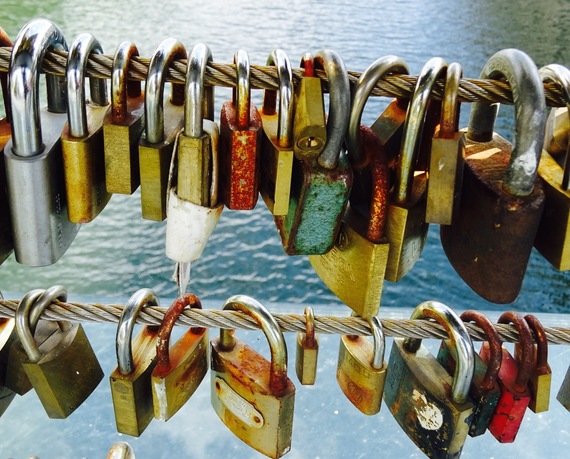 So if you really feel the need to place a lock on a bridge in a romantic European capital, consider Ljubljana. So far local authorities are fine with it. But please, don't throw the key in the river as a sign of your everlasting commitment. In our opinion it trashes up the water and who knows, maybe some day you'll be back to remove the lock. Life is sometimes funny like that.
Larissa and Michael Milne have been global nomads since 2011 and a happily married couple for much longer than that. Follow their journey at Changes in Longitude.