 A charity that provides wigs to underprivileged children is being pressed by a nonprofit watchdog to account for $6 million in "lost locks."
Locks of Love, a nonprofit that makes hairpieces for needy kids with medical issues that lead to hair loss, only produced 317 hairpieces in 2011, but should have had enough strands to produce 2,080, according to a report conducted by Nonprofit Investor (NPI).
After tallying the difference and how much each hairpiece is worth, NPI concluded that the charity has more than $6 million worth of donated hair that's unaccounted for each year.
Read through the infographic for more information on NPI's findings. Story continues below.
Madonna Coffman, president of Locks of Love, made no direct mention of NPI's claims, but released the statement below in an email to The Huffington Post:
"Locks of Love" has for over 15 years and will continue to create the highest quality custom prosthesis for each applicant. This process cannot be initiated or carried out prior to the request and participation of the applicant who completes a mold process, chooses the density, color, length and style of their prosthesis. Our recipients include those with the autoimmune disorder alopecia areata, cancer survivors, burn and trauma victims and any other condition that may result in long term hair loss. To our knowledge we are the only organization that provides a vacuum fitted, custom prosthesis, as opposed to "wigs" that can be mass produced and inventoried until needed.

Our commitment to provide a new prosthesis every 2 years until the age of 21 has given these children back the opportunity to do everything other kids do and not be ostracized or bullied again. While we've reached this, our initial goal, we've made an additional promise to them to be the catalyst to finding a treatment and cure for alopecia areata by providing research funds to date of 2.2 million dollars. We greatly appreciate and applaud our supporters who have helped us make thousands of dreams come true.
Back in 2007, the nonprofit told The New York Times that about 80 percent of the hair donated is discarded because people are unaware of the guidelines and often send strands that are that too short, processed or gray.
While NPI is calling on the nonprofit to become more transparent and is accusing the Locks of Love of not producing an adequate amount of hairpieces, some say that the report's calculations aren't entirely accurate.
A commenter on Reddit noted that the NPI might be overstating the worth of the tresses that make up the wigs. The report states that the hair in each piece is equitable to $3,750. The commenter remarked that that steep price might just apply to the finished product, once the hairpiece has already been manufactured.
"The author seems to have confused retail/wholesale costs," REInvestor wrote. "You can imagine how much labor would have to go into making a realistic, attractive head piece versus the likely low cost of hair."
Nonprofit Investor responded, saying that its figures are accurate since they simply deducted $1,000, the amount the nonprofit pays for the wigs, from the amount Locks of Love values each hairpiece.
While Locks of Love continues to stand by its mission, it's admitted that sorting through the mounds of unusable hair is an arduous task and that it would much prefer to get money from supporters.
"A check would be easier for me," Coffman, told The New York Times. "But would the donors get out of it what they do? No."
Related
Before You Go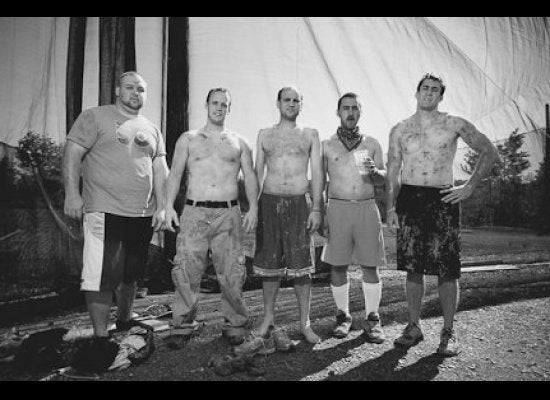 10 Daring Charity Stunts
Popular in the Community