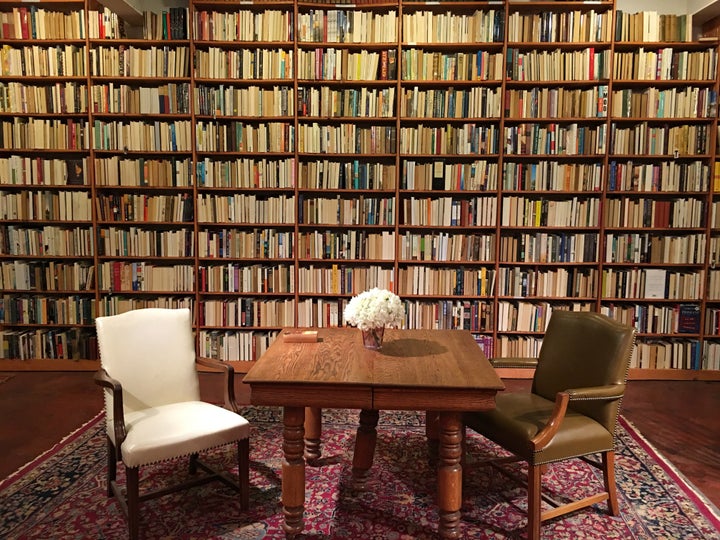 Forget a year of reading women: What about straight-up hiding men's words from view?
OK, that's not exactly what Cleveland's Loganberry Books has done to celebrate Women's History Month, but it's close. For two weeks in March, the store has flipped male-authored books around, filing them spine-in on their bookshelves to hide their titles from view.
The experiment, called "Illustrating the Gender Gap in Fiction," kicked off on March 1, when the store hosted "a live performance art project where we will shelve the works by men in our LitArts room backwards."
"I was truly shocked by the effects of this exercise, and it does make me curious about other genres in the store," owner Harriett Logan told The Huffington Post via email. "I have been ― or thought I have been ― a conscientious book buyer and a supporter of women's works. It's hard to tell that from the shelves."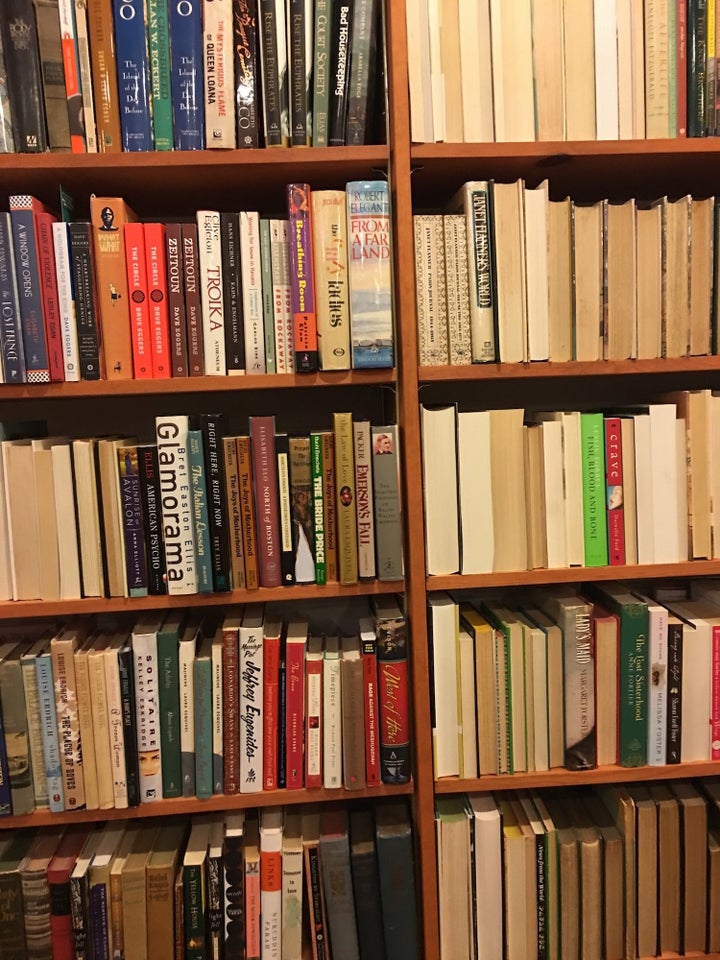 Loganberry Books carries a mix of new and used books, both recently published and of older vintage. The classics and older favorites, Logan noted, have a more masculine bias than popular new books. "I am certain the ratio has improved in my generation, and Dickens, James and Trollope take up an awful lot of space," she wrote, "but I took an overview count of the 7,500 works of fiction we worked on [excluding genre and mass-market], and female authors represent approximately 37 percent."
This statistic inspired one strategy for improving the store's gender balance: "One thing I think I can improve on is keeping recent backlist titles of novels by women in stock," she told HuffPost. "The 5-10 year titles that haven't made their way into my used inventory yet need more representation."
The concept of the art piece was intended to visually capture, in a quick and striking way, the continuing dominance of male-authored works in the cultural consciousness. It was also intended to force reader attention to the female-authored books that remained spine-out, with authors and titles on display. Though some criticized the effort as sexist, Logan sees it more as a thought-provoking experiment that reminds readers that the ubiquity of men in the literary world has persisted "not by talent, choice, or even popularity, but mostly through industry favoritism, social opportunity, and habit."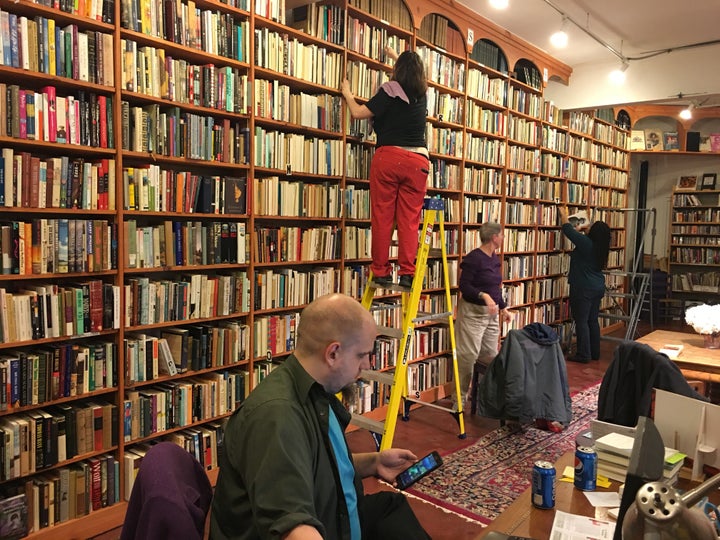 Why not just celebrate great women authors through special, prominent displays, panels or readings? Well, Logan pointed out, "I have been bookselling for over 20 years, and every year I have taken the time and effort to highlight women's works for Women's History Month in March."
She hoped to try something this March that "would highlight not just the good works by women, but also the disparity in the industry." Though some have bridled at male authors' names being turned to the back for two weeks, it's undeniable that this is a blink of an eye compared to the centuries during which women were denied access to education, prevented from publishing or simply shamed for pursuing literary careers. The results of those generations of female suppression speak for themselves ― in the lopsided fiction display at Loganberry Books.
"If this exercise encourages people (myself included) to ask questions and to improve our habits, I think we have learned something and it is successful," Logan told HuffPost. "The novels by men will continue to be bought, sold, read and loved, but hopefully the women's words will gain an extra footing on the shelf."
Related
Before You Go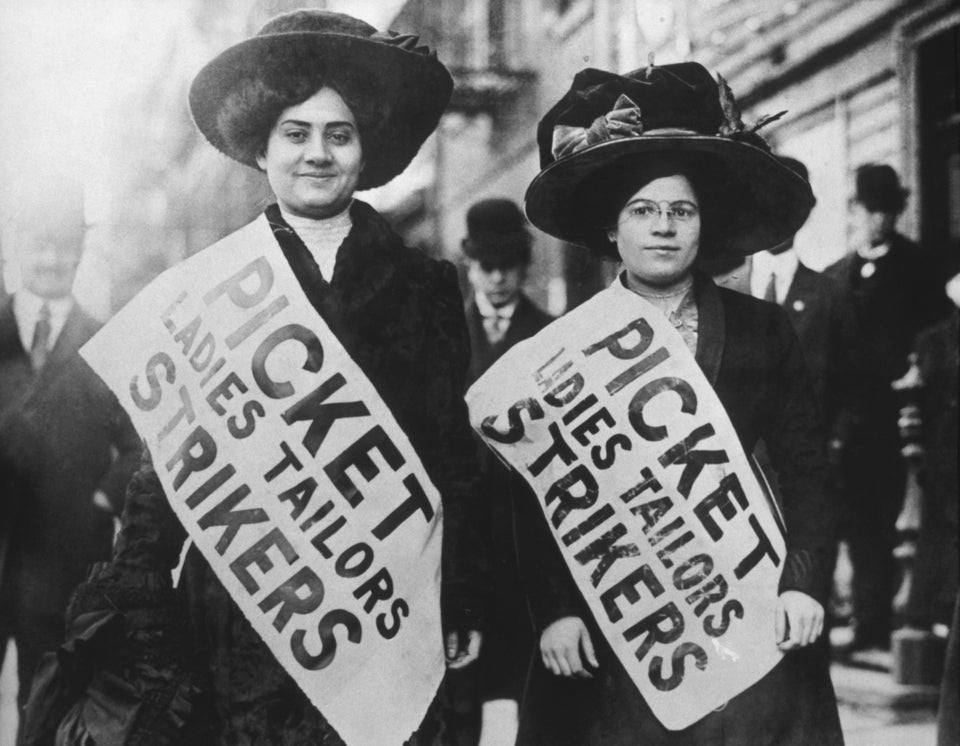 Women Protesting Throughout American History
Popular in the Community