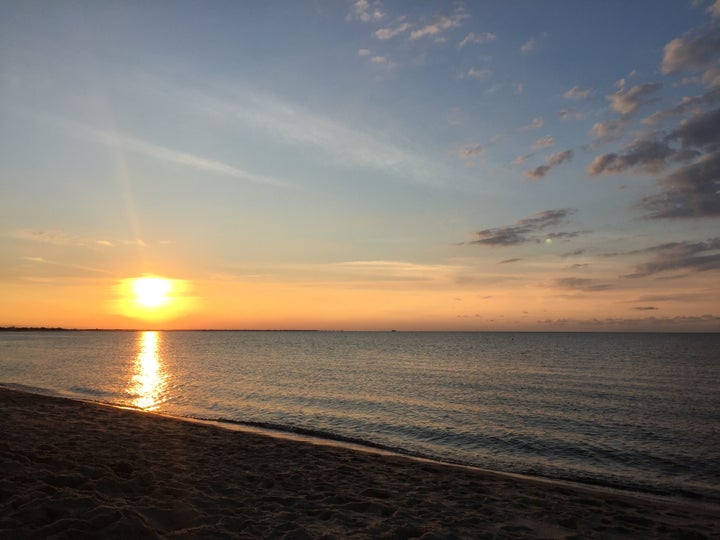 These days many academics like to talk and write about public scholarship. In my discipline, anthropology, there is no shortage of essays, books, and blogs about public anthropology. Invariably, the message of public scholarship is that scholars, including, of course, anthropologists, need to convey their rigorously developed insights to the general public—especially in these troubled times. Going beyond the standard academic text which attracts fewer and fewer readers, many scholars have suggested that we use narrative non-fiction, poetry, documentary film, museum exhibits, media installations, and blogs to raise public awareness about racism, the abuse of state power, the texture of politics, the quality of our social relations, the quest for wellbeing and, not least, the social and existential perils of climate change.
The authors of this vibrant body of writing about writing for public audiences often miss a central truth: if you teach social science, you are a public scholar. You are, after all, conveying to the next generation of citizens the rigorously derived and hotly debated insights of your discipline. When we discuss public anthropology, or any kind of pubic scholarship, we often take teaching for granted.
In our turbulent climate, teaching anthropology—or any other social science—has never been more important.
How do we reach our students?
How do we convince them about the importance of social science insights in an era of dysfunctional politics and irrevocable climate change?
Like many public scholars I have lived a fascinating contradiction. I have fully embraced social media in my attempt to convey anthropological insights to general audiences, but have not fully utilized social media in the classroom. Beyond, PowerPoint displays and video clips, the foundation of my teaching remains the lecture—especially in introductory classes. My seminars are more collaborative with advanced students reading and reporting on books and/or essays, which lead to engaged discussions about a variety of subjects.
Even so, I wonder if our teaching, including, of course my own efforts, creates a climate in which anthropological ideas resonate with the students.
How many of them complete our courses with some fresh awareness about themselves or their place in world?
Last semester I offered of course in the history of anthropology, my favorite course to teach. I strongly believe that students in the social sciences should know the classics of their respective disciplines.
In that course, we read widely and discussed a array of social theories in which scholars attempt to explain the whys and wherefores of the human condition. Each week we read a different theorist and debate the strengths and weaknesses of her or his particular approach to the social world. As the course came to a close, we focused on contemporary anthropology and considered anthropological material on the environmental and social costs of climate change. In so doing we discussed how anthropological insights might clarify our comprehension of the Anthropocene, the new geological epoch in which human activity has triggered environmental change. Instead of reading and reporting on texts germane to climate change, I asked the students to bring their computers to class for an experiment. I asked them to look up the website for Anthropology of the Anthropocene http://www.anthropologyoftheanthropocene.org/. During a 2017 workshop at the Arts and Humanities Institute Indiana University-Purdue University in Indianapolis, we collaboratively developed an on-line primer to stoke interest in the anthropology of the Anthropocene. The key questions we developed included: (1) how is anthropology connected to the Anthropocene; (2) how can we cross disciplinary boundaries to advance research on climate change; (3) how can we prepare the next generation with the right conceptual and methodological tools; and (4) what are the contours of a publicly engaged anthropology of the Anthropocene? Several months after the workshop, An Anthropocene Primer (edited by Jason Kelly and Fiona P McDonald) went live. It is a visually arresting site with texts, videos, and statistics on a wide variety of inter-related topics germane to the complex universe of climate change in the world. As Kelly and McDonald wrote in their preface to the primer:
We created An Anthropocene Primer to provide learners with an entry point into some of the big concepts and debates that dominate discussions about the Anthropocene…We designed the primer to guide individual and collaborative learning. As you encounter new work on the Anthropocene, you will be able to give it context. Terms and concepts that once felt unfamiliar and strange will have meaning and relevance.
Once they logged on, the students, whose diverse interests included archeology, environmental anthropology, cultural heritage, and medical and cultural anthropology, dove into the material with an intensity of focus that I hadn't previously seen. The primer gave them a framework to explore their own connection to climate change and the Anthropocene. When they reported on what he found, they expressed uniform excitement about what they had found and how that would help them develop their anthropological ideas. An Anthropocene Primer had provided them a broad conceptual framework and a comprehensive set of methodological tools to confront the most challenging and important issue of our time: climate change. Having used the primer, my students had prepared themselves to better confront the turbulence of our era as well-informed citizens of the world.
An Anthropocene Primer is a live, ever-evolving resource. It is a powerful tool in the social science classroom. Log on, explore, and discover your connection to the Anthropocene. Such exploration is an important first step on our collaborative path to the future.
Popular in the Community