Logic sent a powerful message of solidarity to women at the Grammy Awards on Sunday.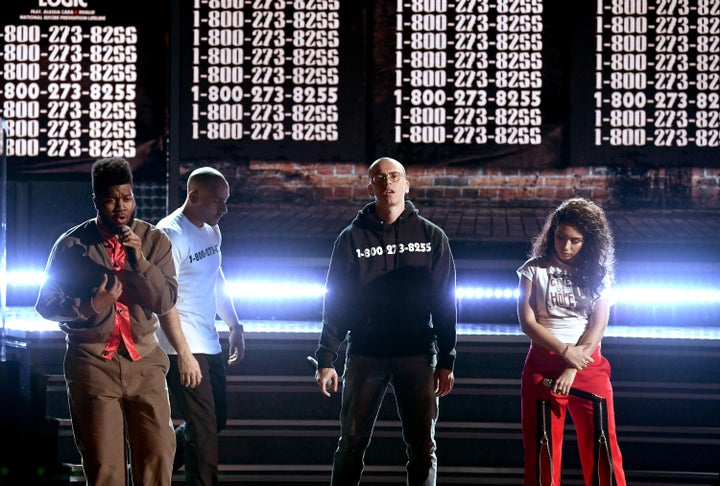 At the end of the performance, Logic spoke to the audience and touched upon the themes of the "Time's Up" anti-harassment initiative.
"Black is beautiful, hate is ugly," he said. "Women are as precious as they are stronger than any man I have ever met. And unto them, I say stand tall and crush all predators under the weight of your heart that is full of the love they will never take away from you. Be not scared to use your voice, especially in instances like these when you have the opportunity."
"[Fans had] said things like, 'Yo, your music has saved my life. You've saved my life,'" the artist said. "And I was always like, 'Aw, so nice of you. Thanks.' And I'd give them a hug and shit but in my mind, I'm like, 'What the fuck?' And they're really serious. ... I was like, 'Man, I wasn't even trying to save nobody's life.'"
"And then it hit me, the power that I have as an artist with a voice," he added. "I wasn't even trying to save your life. Now what can happen if I actually did?"
The rapper also said the song's first hook and verse is sung from the perspective of someone calling the suicide prevention hotline.
It appears the lyrics have motivated some people seek help.
The day the song was released in April, the lifeline received what was then its second-highest number of calls ― over 4,573. The day after Logic performed the song at the MTV Video Music Awards in August, the lifeline received 5,041 calls. That performance also featured people wearing T-shirts with the hotline number on them. 
"That's thousands of callers who otherwise wouldn't have called," Draper told the Los Angeles Times earlier this month. "Messages like Logic's, where he says, 'I'm thinking about suicide, but I want to get help' ... are a very positive model."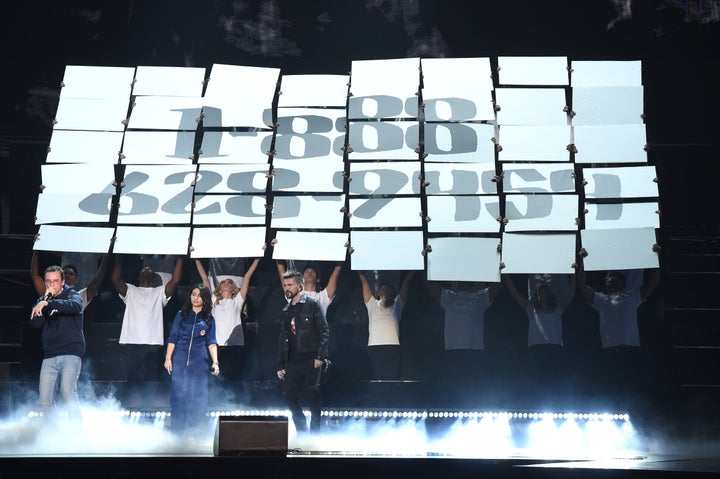 REAL LIFE. REAL NEWS. REAL VOICES.
Help us tell more of the stories that matter from voices that too often remain unheard.