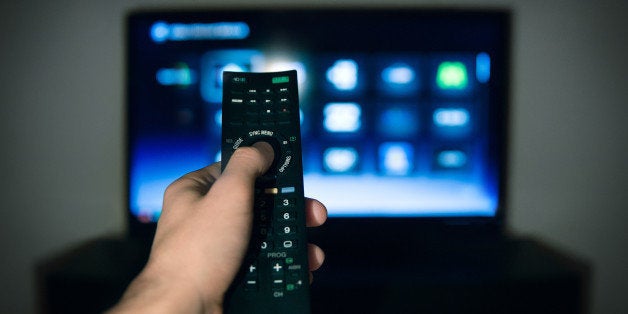 Happy 2015! Your TV is about to get a whole lot queerer.
Logo TV announced its new programming slate on Saturday and, coinciding with the ten-year anniversary of the network, it's the largest and most diverse line-up to date.
In 2015 Logo plans to unveil three original series and two returning hits, as well as a new documentary division.
"After a record breaking year of ratings and viewership, we are aiming even higher," Chris McCarthy, GM of MTV2 and Logo TV, said in a statement. "From a groundbreaking partnership with the visionary Russell T. Davies, to the return of the iconic RuPaul and the creation of a new documentary division, we are making Logo TV the home of today's most innovative storytellers."
Among the new programs coming to Logo alongside the network's documentary division are "Cucumber," "Banana" and a reality series called "Behind the Movies." Logo will also air "Secret Guide To Fabulous," "Trailblazers" and, of course, "RuPaul's Drag Race."
Popular in the Community