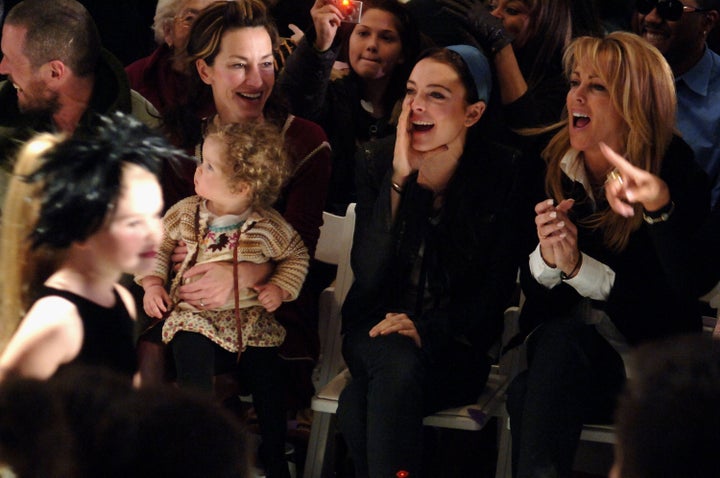 The Lohans are setting out to get their good name back with a reality television show.
"We have already started filming," Dina Lohan told the New York Post. "The cameras follow us in our daily lives and as we promote our businesses. I want to prove that we are a good, hardworking family and we don't have the crazy lives that some people claim we do."
"The show will feature my kids, and Lindsay will also appear in some episodes, although she's very busy filming and promoting her fashion lines," Dina said.
This is not the first time the Lohans have tried to star in a reality show. In 2008, E! aired nine episodes of 'Living Lohan,' which centered around Dina turning Ali into a singing sensation.
Michael Lohan has a long history of reality dreams. In 2007 he filmed the 'Michael Lohan Reality Project,' a ten-minute video of him praying, ministering to others and airing Lindsay's dirty laundry, and reportedly shopped it around several major networks. Last year he and Jon Gosselin came up with a 'Divorced Dads' concept and in March he pitched a show featuring Jon's ex-girlfriends. Dina tells the Post Michael will not be welcome on the new Lohan show.
Popular in the Community