Eerie Pa. -- Halloween! Yes, it's that time of the year and once again this mild-mannered crime writer's Northwest Pennsylvania home is bewitched by spooky zombies and ghastly ghouls. Over the years it has proven to be a great stop for the trick-or-treaters.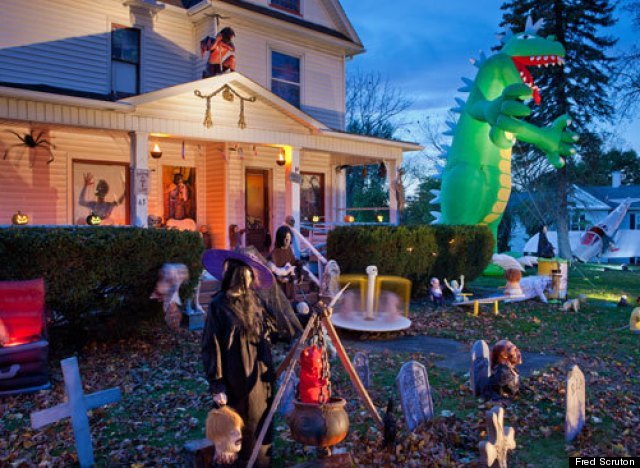 For those of you who saw the home featured at any of the above places, you realize there is nothing more I enjoy this time of the year than a spooky Halloween experience.
Most of the spooktacular decorations my friends and neighbors have grown to love -- the toxic waste can; the ghastly three-headed dog; the 8-foot Grim Reaper, and the airplane (yes it is a real 1946 Ercoupe 415-D) -- were back again this year. I did, however, add a few new items, including a childcare center, which is aptly named, "Dead End Day Care."
I played around with some other ideas this year, as is evident in the photos, but for the fourth year in a row everybody's favorite decoration is still the 27-foot inflatable Godzilla.
Godzilla is certainly an eye grabber, but without giving too much away, I can assure you he won't be the only item of that size in the yard next year!
Meanwhile, I hope you've enjoyed your virtual visit of Lohr Manor and hope to see some of you on All Hallow's Eve. In the immortal words of Arthur Conan Doyle, Sr., "Where there is no imagination there is no horror." That being said, I'll spook ya later!
WATCH VIDEO OF LAST YEARS DECORATIONS: (PHOTOS FROM THIS YEAR BELOW VIDEO)
PHOTOS OF LOHR HAUNTED MANOR: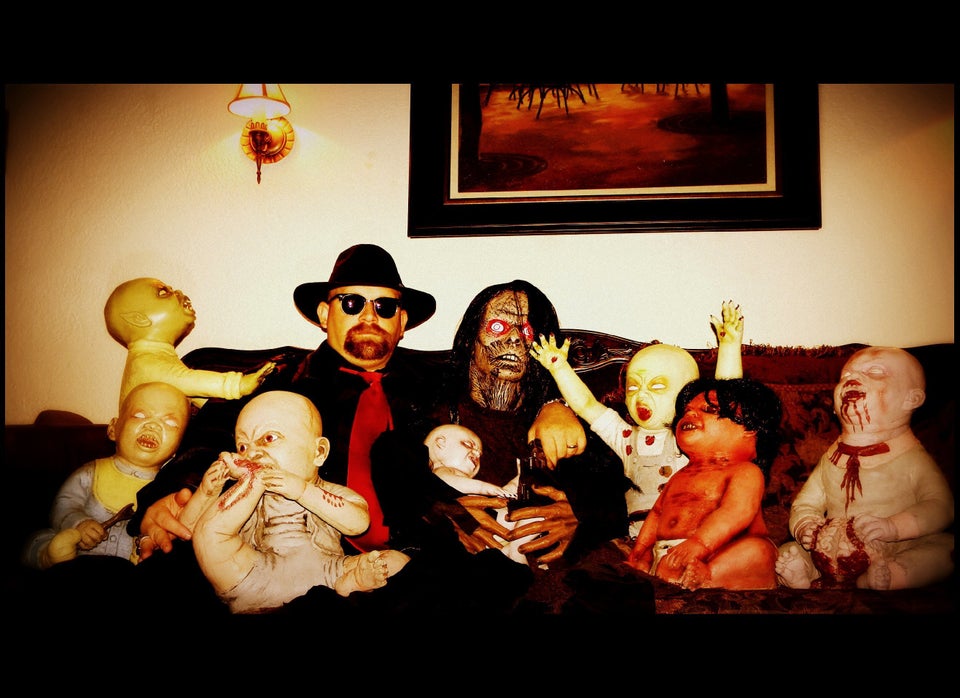 Related
Popular in the Community