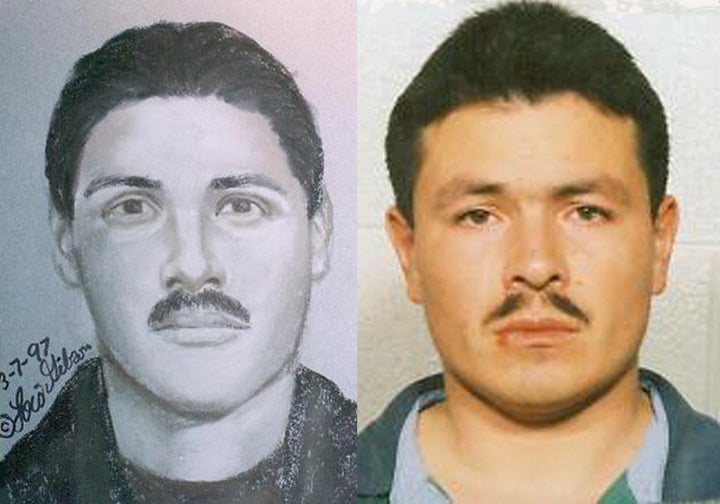 There are ways to stop crime without using a badge and gun. Just ask Lois Gibson. She's been helping to catch criminals for 30 years with empathy and a palette of pastels.
Gibson is the world's most successful police sketch artist -- and she's got a citation from Guinness to prove it. Her composite drawings have helped police in Texas track down hundreds of murderers, rapists and kidnappers. But a deft hand doesn't guarantee success, it's her good ear and supportive tone of voice that gets victims and witnesses to open up.
"One hundred percent of all the witnesses say they can't remember well enough to do a sketch," Gibson, said. "It's getting them to remember the last thing they want to remember ... I'm sitting there with somebody who's been through the worst thing of their life."
If someone gets a good look at a criminal, Gibson believes she can coax a realistic description, even from the most reluctant witness, and translate it into a culprit-catching color drawing.
As a survivor of a violent crime herself, she can be the supportive stranger that helps someone after a trauma and that helps police collar suspects.
"She has an incredible talent," Houston Police Chief Charles McClelland, Jr. told The Huffington Post. McClelland was a detective when he met her about 25 years ago. "I have seen events where crime victims remember very little when talking to detectives, but after talking to Lois for three or four or five hours she can come up with a description that is very accurate."
It's hard to say how many suspects were apprehended because of her sketches. When the fact-checkers at Guinness World Records crowned her for having the "most criminals positively identified due to the composites of one artist," they counted up 523 people arrested, or at least identified, helping solve more than 1,000 crimes. But that was back in 2007 and the numbers have only gone up.
By her estimate, she cranks out 100 composities a year -- down from more than 300 in the crime-ridden days of the early 1990s. One out of three drawings results in an arrest, Gibson said, but the number could be higher according to officials with the Houston Police Department.
PHOTOS: (Story continues below)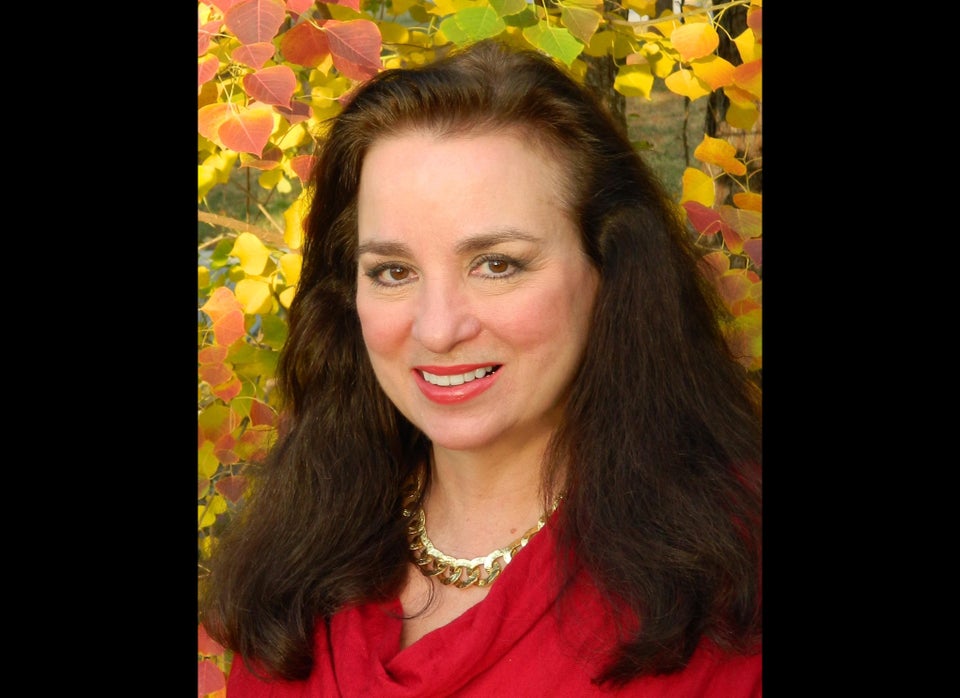 Lois Gibson, Sketch Artist
Gibson, 62, says she's able to connect with witnesses and victims because at age 21 she was brutally sexually assaulted -- an attack she almost died from.
"I know what it's like to want justice" the married mother of two told HuffPost.
Before she teamed up with the police, she honed her skills on the street. Gibson made money by doing portraits of tourists strolling on San Antonio's River Walk. The attention to facial detail has paid off. (She posed twice for Playboy in the 1970s, too.)
After moving to Houston, it was the case of a dance instructor that was raped in front of her young student that turned Gibson into a crime fighter. She volunteered her skills to the police who coolly accepted her services for a different case. The first drawing didn't lead to an an arrest and neither did her sketch on her second assignment. If cops hadn't found a suspect by her third try, she said she might have quit.
Cops don't only call on Gibson to draw the faces of criminals. She's sometimes asked to recreate the image of unidentified murder victims.
In one of her most well-publicized cases, she examined the decomposed remains of "Baby Grace," who'd been locked in a plastic box floating in Galveston Bay in 2007. Gibson produced a drawing of what the toddler looked like alive and five days after the drawing was broadcast, the girl's grandmother in Ohio recognized the child, Riley Ann Sawyers.
Although not an actual police officer, Gibson is considered an indispensable part of the Houston Police Department.
"We're going to be scrambling when we have to replace Lois. There will be a void," McClelland said. "I'm just hoping to retire before she does."
The high praise comes on the heels of her thirtieth anniversary with the Houston police, which she celebrated last month.
It wasn't always that way. It was a struggle to convince the brass that an artist could be an asset on the force. Despite the success rate of her drawings, Gibson said it took seven years before she was brought on to do fulltime work.
Now, she travels around Texas from her home in suburban Spring to help out other departments and occasionally is flown to other parts of the country to work a high-profile case. Officials with police in Romania invited her to train them this fall or next spring, she said.
The community of forensic artists is a small one. There are few full-time professionals in the United States: estimates max out at roughly two dozen, according to Gibson and others. The FBI discontinued its forensic art class in 2010, "due to a reallocation of resources," according to a spokeswoman's statement.
In the field, Gibson is highly respected. She teaches a course at Northwestern University's Center for Public Safety and published a book, "Forensic Art Essentials."
"A good composite drawing works because it eliminates parts of the population. It's not supposed to be an actual photograph or portrait," said Marla Lawson, the Georgia Bureau of Investigations' sketch artist. "She's wonderful at that."
Unlike most of her peers who tend to draw in black and white and shades of gray, Gibson does full-color caricatures. She carries 40 pounds of gear when she works, including an easel, a T-square, stencils, drawing board and pastel paints. The kit she works with includes a catalogue featuring images of hundreds of different eyes, eyebrows, noses and lips. It takes an hour, on average, to produce a usable sketch.
Rarely does she say she's unavailable to work and even though she's been at it for 30 years, she doesn't plan to put away her pastels for good any time soon.
"Let's say you're going to fly to Europe. When you know all you have to do is take an hour and you can help a mother get her baby back, can you just walk away from that?" said Gibson. "The most ridiculous thought for me would be to quit. It's absolutely unforeseeable."
Popular in the Community