WASHINGTON -- In the name of protecting Americans' rights against government abuses, the House of Representatives voted Wednesday to hold a former IRS official in contempt of Congress for asserting her constitutional right against self-incrimination.
Lois Lerner, who led the IRS division in charge of approving applications from political social welfare groups for tax-exempt status, twice invoked the Fifth Amendment in refusing to testify to the House Oversight Committee beyond asserting her innocence.
Lerner's unit was found in an inspector general's report to have used inappropriate criteria to screen groups, which led to organizations with "tea party" in their names being flagged, among others. Some liberal groups were also scrutinized.
Republicans have alleged that the screenings were politically motivated, although the inspector general and Congress' own probes have found no sign of that, or of White House influence.
Still, they've said they believe that Lerner's full testimony might provide a smoking gun.
The House voted 231 to 187 along party lines Wednesday, with six Democrats joining the GOP, to hold Lerner in contempt. It's a step Congress hasn't taken since the McCarthy era, when it tried nine times to hold people in contempt for pleading the Fifth.
None of the votes have been upheld by the courts, but Republicans said that they had a responsibility to act.
"Conservatives were targeted, that is clear," said Rep. Darrell Issa (R-Calif.), the chairman of the House Oversight Committee that led the charge against Lerner. "Lois Lerner has things to answer."
"No one should have to worry, no one -- Republican, Democrat, libertarian or otherwise -- should ever have to worry about their political speech having them singled out by the IRS," added Rep. Rich Nugent (R-Fla.). "We should be alarmed about the conduct of the IRS, under the direction of Lois Lerner. We should be worried about that in the future because that is the biggest single threat to America today."
Democrats accused the GOP of staging a circus to appease their base, noting that such votes have never produced a positive result. They also pointed out that not only have the investigations found that the screenings were not politically motivated, but all 39 witnesses from the IRS who were deposed by Issa -- including workers who are Republican -- said the same.
"This is a circus. And it's really sad that we're here on the floor debating this," said Rep. Jim McGovern (D-Mass.), adding that if maybe a few of those witnesses thought the process had been influenced by politics, there might be a reason to keep digging.
"Here's the problem. Their narrative doesn't fit the facts," McGovern said. "They are upset about it. I get it. You were hoping for some juicy conspiracy that doesn't exist. So you've got to create more investigation, more investigation, all the while we are neglecting our work, our duty to the people of these county."
"Let's make sure the IRS is above politics," McGovern added. "But that's not what we are doing here. This is witch-hunt week. Make no mistake about it because we are doing this today and then we are doing Benghazi tomorrow. That's the theme of the week. And what a tragedy."
Lerner's attorney, William Taylor, echoed McGovern.
"Today's vote has nothing to do with the facts or the law," Taylor said in a statement. "Its only purpose is to keep the baseless IRS 'conspiracy' alive through the mid-term elections. Ms. Lerner has not committed contempt of Congress. She did not waive her Fifth Amendment rights by proclaiming her innocence."
The House passed a separate resolution calling on Attorney General Eric Holder to appoint a special counsel to further investigate Lerner's actions.
Neither vote is guaranteed to have an impact. The Obama administration is not bound to appoint a special counsel, and has said one is not required. To jail Lerner, federal prosecutors would have to mount an investigation, and generally have leeway to decide whether they believe a case has merit.
Issa argued that the only way to get to the bottom of the matter, however, was to haul Lerner before an impartial judge.
This article has been updated with the House vote.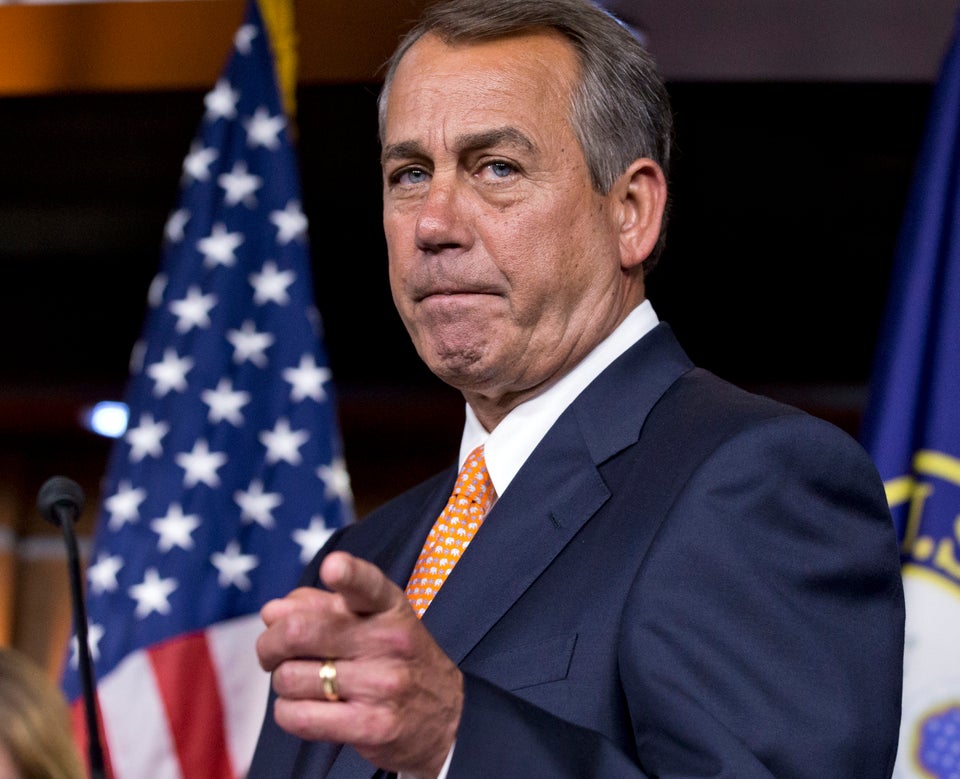 Conservatives Pointing Fingers
Popular in the Community