WASHINGTON -- A congressional hearing into the furor over political targeting by the Internal Revenue Service descended into political theater of the absurd Wednesday, as the former IRS official at the heart of the case again asserted her Fifth Amendment rights and refused to answer questions.
Lois Lerner, the former director of Tax-Exempt Organizations for the IRS, led the division that oversaw the staffers responsible for making sure that so-called social welfare groups were not going out of bounds with their political activities.
Although her unit did target some progressive groups, the majority of those that faced extra scrutiny were linked to the tea party, sparking cries of scandal and political intimidation from conservatives.
Lerner refused once before to answer questions from House Oversight Committee Chairman Darrell Issa (R-Calif.), but after she invoked her right to not incriminate herself several times on Wednesday, Issa summarily gaveled the hearing to close, sparking an angry outburst from the top Democrat on the committee, Rep. Elijah Cummings (D-Md.).
Cummings was incensed that after Issa asked a series of apparently damning questions, Cummings and his fellow Democrats were not allowed to respond, even to ask a procedural question.
"We're adjourned. Close it down," Issa said.
"I am a member of the Congress of the United States of America. I am tired of this!" Cummings fumed, with his mic turned off. "You cannot just have a one-sided investigation. There is something absolutely wrong with that. It is absolutely un-American."
"I gave you an opportunity to ask a question, you had no question," Issa responded, even as Cummings was insisting he had a question.
Cummings, speaking after Issa had told staffers to shut things down, suggested Issa did not want to hear from the other side.
"Chairman, what are you hiding?," Cummings said.
That prompted a tart jibe from Rep. Gerry Connolly (D-Va.). "He's taking the Fifth, Elijah," Connolly said.
Just days ago, Issa said on "Fox News Sunday" that Lerner had agreed to waive her Fifth Amendment rights and testify -- something that the committee had been demanding for months. But Lerner's lawyer, Bill Taylor, immediately rejected the congressman's assertion.
Issa's office subsequently showed The Huffington Post several email exchanges between his top staffers and Taylor, in which they attempted to agree on whether Lerner would testify.
In one, Taylor wrote that he and Lerner could "probably move forward" with a closed-door deposition before the committee, if that deposition "would satisfy any obligation she has or would have to provide information in connection with this investigation." In other words: she would likely testify as long as it wasn't in public -- Taylor has said that his client has received multiple death threats -- and it would put an end to her involvement in the IRS investigation.

According to the emails, the two sides subsequently spoke on the phone. After that, Stephen Castor, a top Issa staffer, wrote Taylor that as he understood it, "Ms. Lerner is willing [to] testify, and she is requesting a one week delay." Taylor responded "yes."
Notably, these emails were shared by Issa's office, and not corroborated by Taylor, who did not respond to a request for comment about them from The Huffington Post. But the day after he apparently sent the "yes" email, Taylor emailed HuffPost to insist that his client had never waived her Fifth Amendment rights.

"Her intent to assert has not changed," he wrote.
Issa called Lerner up to the Hill regardless, paving the way for Wednesday's dramatic hearing.
Issa's office did not answer questions on whether the chairman had expected Lerner to waive her rights, or why he did not allow Cummings to speak.
UPDATE: 3:00 p.m. EST -- Issa said later that he cut Cummings off because Cummings was not "directing questions toward the witness and the committee had already adjourned." He added that the hearing was only held to determine whether Lerner would give testimony, and since she would not "there was no question before us."
"I left, because there was no question pending," Issa told reporters outside the hearing room, adding that Cummings was "slandering me at the moment the mics did go off by claiming that this had not been a real investigation."
Cummings later told reporters that Issa was very aware that Cummings wanted to speak. And the Democrat explained what he had been hoping to explore, which was whether or not the committee could get at what Lerner knows through a "proffer" from her attorney. In such an instance, the attorney would tell the committee what the client would have to say in order to help the committee decide how to proceed in seeking the testimony.
"Apparently, the attorney for Ms. Lerner had said at some point that he might be willing to give a proffer," Cummings said.
"A proffer would have allowed us ... to listen to what the attorney, in his own words would have said that his client would have said so that we would at least have the information that the chairman was going after."
That route appears less likely now. Issa also told reporters that he was considering whether to seek a contempt of Congress vote against Lerner.
This article was updated after publication to include details of the interactions between Lerner's attorney and staffers for Issa.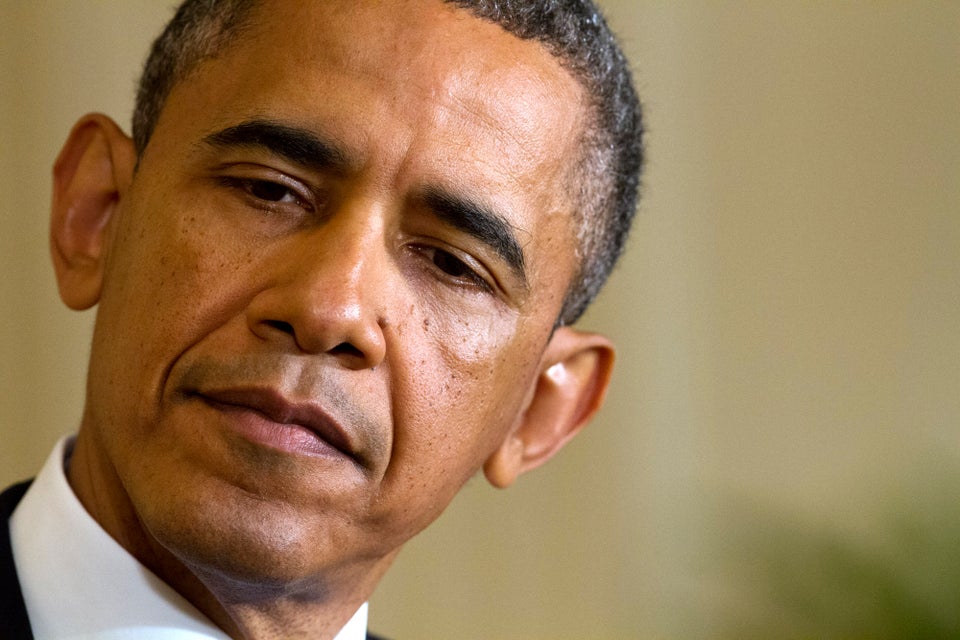 Politicians React To IRS Scandal
Popular in the Community