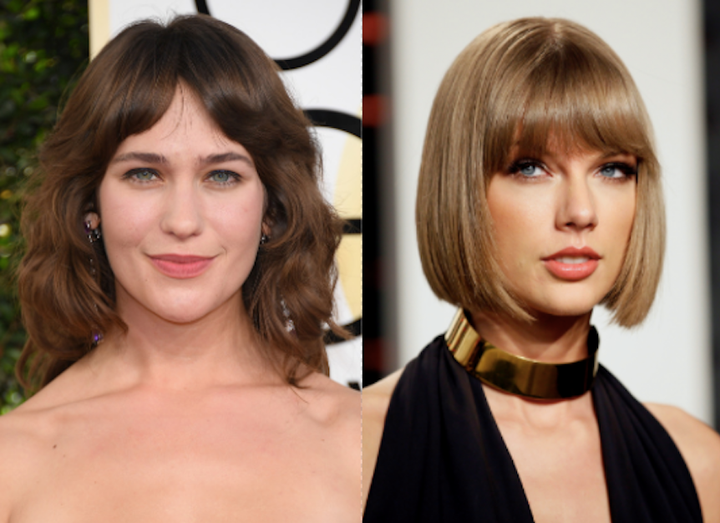 We'll probably never know whether /www.huffingtonpost.com/topic/taylor-swift","lnid":"Taylor Swift"}}">Taylor Swift voted for Donald Trump or /www.huffingtonpost.com/topic/hillary-clinton","lnid":"Hillary Clinton"}}">Hillary Clinton in last year's presidential election, but we'll always remember how she stayed silent. 
You can add Lola Kirke's name to the list of those underwhelmed by Swift's political engagement in 2016, because the actress and musician ― who's also sister to "Girls" star Jemima Kirke ― didn't hold back in a new interview with Vogue.
See, Kirke aspires to be the kind of celebrity who uses her platform for good "in this fucking day and age" by bringing attention to issues that matter to her, no matter how controversial. In the past, she's used Instagram to encourage her fans to participate in politics whenever possible. 
"For me, it's really important to elevate voices and causes that don't get as much attention with whatever attention I get," Kirke said. "I totally understand why some people won't do that; I definitely think that there are certain celebrities who really could offer more help to grassroots movements with their power ― and don't."
The "Gone Girl" actress went on to clarify her statement, adding, "Yeah, like Taylor fucking Swift, who may as well have voted for Trump, as far as I'm concerned, by not doing anything."
Swift did not share an endorsement throughout the 2016 presidential election until Nov. 8, when she posted a photo of herself outside a polling station with the caption, "go out and VOTE." The backlash was *ahem* Swift, with many criticizing the singer for keeping her political beliefs to herself because it was commercially beneficial ― especially considering the feminist themes that run through her last album, "1989."
"Girls" creator and unapologetic Clinton supporter Lena Dunham defended Swift's silence during the election, citing potential security issues and backlash as reasons why the pop star kept quiet. But in Kirke's eyes, nothing could be more important than protecting human rights in a fraught political moment.
"Basically, human rights at large are in jeopardy, and as somebody that is part of celebrity culture, I would rather not be an agent in detracting from that attention," she said. "I would rather not be part of the smokescreen that makes everybody think, 'Eh, it's fine,' because it's not fine." 
Calling all HuffPost superfans!
Sign up for membership to become a founding member and help shape HuffPost's next chapter
BEFORE YOU GO