Romantic comedies sometimes get a bad rap. Fortunately, "Lola Versus" filmmakers Daryl Wein and Zoe Lister-Jones have stepped up to defend rom coms against the haters -- in a rap video.
The Funny or Die spot starts with Wein heading back to his apartment after a long day at the office:
"Just go home from work. It's been a long day / I'm feelin' depressed, like I need a little vacay. / My girly's like 'Honey what can I get you? What you need?' / 'Babe all I wanna do is watch romantic comedies!'"
We respect a dude who will admit his love for Sandra Bullock and has the occasional interest in watching Jessica Alba's "Honey." Because, as the video points out: "A man can be hard and still enjoy a little romance. / That even includes love stories involving dance."
Wein and Lister-Jones, a real life couple and filmmaking team, have a personal interest in romantic comedies. In fact, they've created two of them. Their first feature film was 2010's "Breaking Upwards," which chronicled a long-term couple's attempt to break up in New York City, based on Wein and Lister-Jones' own experience of breaking up for a year. Their latest film is the studio picture "Lola Versus," starring Greta Gerwig as a woman who gets dumped by her fiance right after she turns 29 and has to figure out who she is as a single woman.
"In my view, relationship movies never get old because humanity will never not be confounded by their relationships," Lister-Jones wrote in a blog for The Huffington Post. We agree, Zoe. And Daryl -- we'll gladly jump on your rom-com "man train" any day.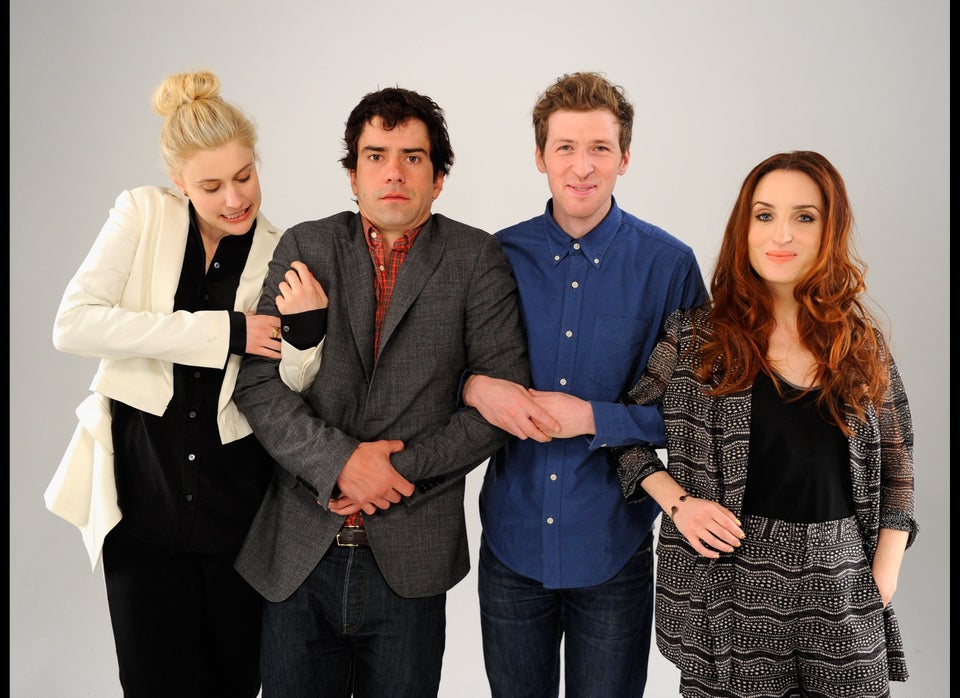 'Lola Versus' At Tribeca