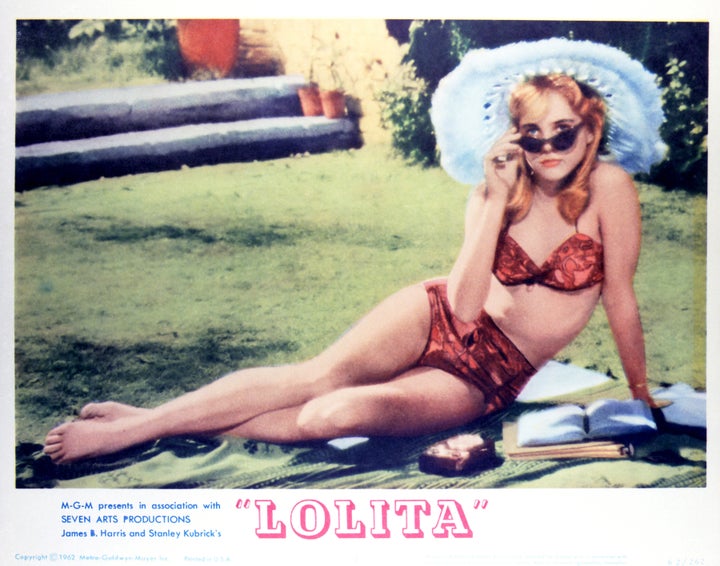 When Vladimir Nabokov released Lolita in 1955, the Russian-American author was praised for the originality and artistry of the tale, which revolves around middle-aged professor Humbert Humbert's perverse obsession with his pubescent stepdaughter.
But it turns out, for better or worse, Nabokov may not have been the first man to wax poetic about a man's desire to fetishize a 12-year-old. In fact, the writer may have been inspired by none other than surrealist artist and mystical mustache-bearer Salvador Dalí. 
Delia Ungureanu, a professor of comparative literature in Bucharest and Assistant Director of Harvard's Institute for World Literature, recently made the connection between Nabokov and Dalí when she stumbled upon a 1931 story written by the Spaniard, entitled "Reverie: An Erotic Daydream." Like Lolita, "Reverie" is also an "extended, ritualistic masturbatory fantasy," i.e., a prolonged description of an old dude yearning to get with a much-younger woman.
Yet instead of working as a professor, Dalí's protagonist is a painter. And instead of lusting after a young girl named Lolita, he has eyes only for a "mythic girl-figure" named Dullita. Hmmm. 
As further evidence, Ungureanu identified a bit in Nabokov's book that might pay homage to Dalí's influence. In the scene, Lolita shows Humbert Humbert a photograph depicting a surrealist painter next to a half-submerged bust of "Venus de Milo." In her research, Ungureanu dug up a picture of Dalí, published in LIFE Magazine in 1941, in that precise position. 
Ungureanu is not accusing Nabokov of plagiarism by any means, but rather highlighting the "creative borrowing, reuse, and creative reimagination" that may have taken place, as she told PBS. By indulging in a bit of "detective criticism," Ungureanu hopes to illuminate the inspirations behind one of Western culture's most confounding classics.
She'll expand upon her findings and their ramifications in her upcoming book From Paris to Tlön: Surrealism as World Literature. 
CORRECTION: An earlier version of this article incorrectly identified Ungureanu as a Harvard professor. We regret the error. 
Calling all HuffPost superfans!
Sign up for membership to become a founding member and help shape HuffPost's next chapter