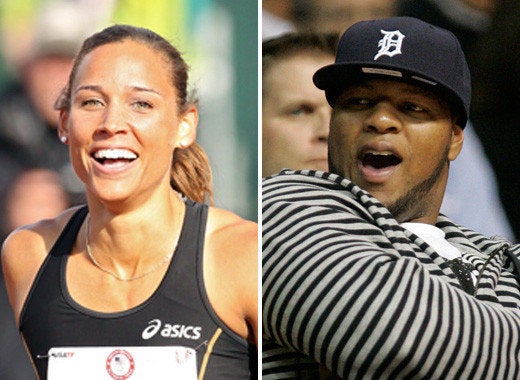 Earlier this week, MediaTakeOut ran a story about how Lolo Jones and Ndamukong Suh are dating. We blew it off because, well, it came from MediaTakeOut and because the whole story was based on the fact that Jones reportedly attended the Lions game against the Rams last week. If she was willing to go see the Lions play the lowly Rams game, then she must be dating Suh…right?!? Uh, no.
However, the story started getting a lot of coverage yesterday. So, ESPN's Lynn Hoppes tracked Lolo down before her visit to the White House to meet President Obama today to ask her if it was true. And, while we wouldn't have blamed her for giving him the old "MediaTakeOut is B.S.!" line, she decided to have a little bit of fun with the story. So, she provided Hoppes with an answer that only Lolo Jones could provide.
Ha! Awesome. The Olympics might be over. But, if this girl keeps providing quotes like that, she isn't going to disappear anytime soon.
Related
Popular in the Community