What could be more difficult than winning a gold medal at the Olympics?
"It's just something, a gift I want to give my husband," Jones told Mary Carillo. "But please understand that this journey has been hard. There are virgins out there and I'm going to let them know, it's the hardest thing I've ever done in my life. Harder than training for the Olympics. Harder than graduating from college."
Jones knows first-hand just how hard it can be to attain Olympic glory. The 29-year-old is looking for redemption this summer in the London Olympics, four years after coming up short of the gold medal as the favorite in the women's 100-meter hurdles at the 2008 Games in Beijing.
During her interview with HBO, she discussed how keeping her virginity can make dating more challenging and how she favors Twitter for finding a boyfriend over online dating sites. Jones is not the only high-profile athlete whose virginity is a topic for public discussion. Dating website AshleyMadison.com recently offered $1 million to anyone who could prove that New York Jets quarterback Tim Tebow was no longer a virgin. Tebow had previously stated that he was also waiting until marriage to have sex.
Perhaps if Jones can win gold in London then she'll celebrate by Tebowing. She barely missed out on winning the gold medal in 2008, leading the race with two hurdles to go. But she clipped the final hurdle, stumbled to thee ground and finished in seventh place.
"I messed up and it cost me the gold medal," the former LSU track star said earlier in May. "The good thing about failure is that if you learn from them they can make you such a stronger person and there is not a day that has gone by that I have not thought about that race."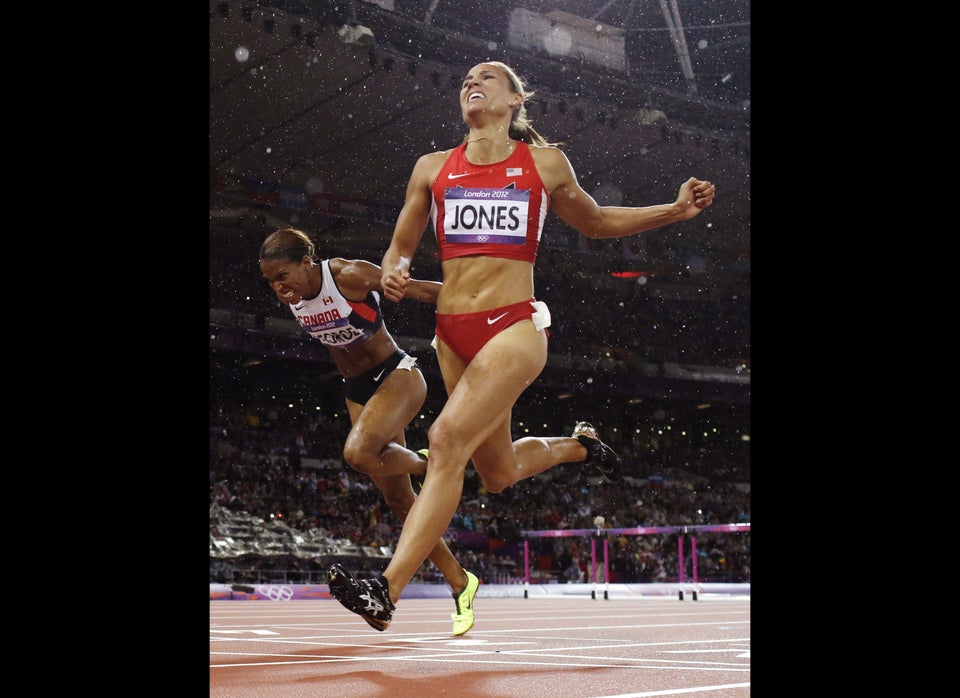 PHOTOS: Lolo Jones
Popular in the Community