Three men plowed a car into a crowd on London Bridge on Saturday night and, after exiting the vehicle, stabbed people.

Seven people were killed and nearly 50 were injured. Three suspects were killed by police.

British authorities have arrested over a dozen people in connection with the attack.

The Islamic State group claimed responsibility.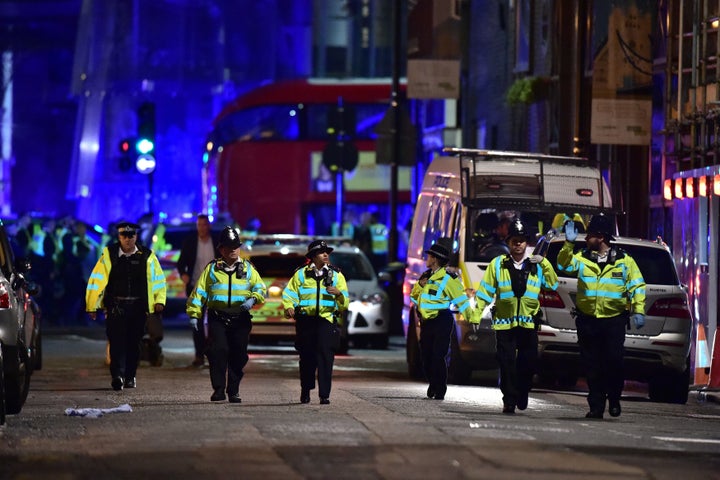 It had been just another Saturday night in the British capital. Tourists were strolling along the river Thames. Friends were dining, drinking and watching sports at pubs and restaurants nearby.
But around 10 p.m., a white van sped across London Bridge, mowing down pedestrians along its path. "The van was zig-zagging along the pavement and it looked like it was aiming for groups of people," Holly Jones, a BBC reporter who happened to be on the scene, recounted. The van "hit two people in front of me ... swerved back round again, and just clipped a girl who was walking towards me."
As the vehicle came to a halt and injured pedestrians lay on the bridge, three men jumped and ran into Borough Market. Wielding long knives, they waded into the popular restaurant locale and began attacking people.
"[Then] they literally just started kicking them, punching them, they took out knives ... it was a rampage really," Eric, a witness, told the BBC. A witness named Gerard said the men had shouted "This is for Allah."
Joe Palermo had just stepped outside of a pub near the bridge and saw a bloodied woman staggering towards him with a "clean cut" across her throat.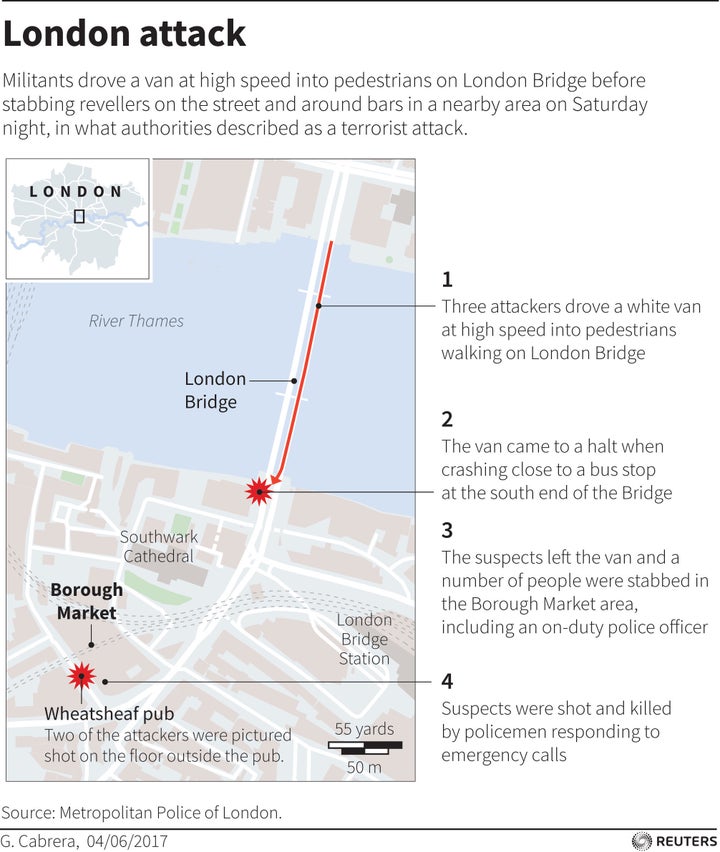 Saturday night's assault in the British capital marked the third major terrorist incident in the country in as many months, and ultimately claimed the lives of seven civilians, including one French and one Canadian citizen. Nearly 50 people were injured and 21 of them remain hospitalized in serious condition.
The brutal attack was over in less than an hour. Police arrived on the scene eight minutes after the first emergency call was placed. Mark Rowley, head of the counter-terrorism police unit, said that eight officers fired about 50 bullets in total. All three attackers were fatally hit. The suspects appeared to be wearing explosive vests, which turned out to be fake.
"The situation these officers were confronted with was critical, a matter of life and death; three armed men, wearing what appeared to be suicide belts, had already attacked and killed members of the public and had to be stopped immediately," Rowley said.
The three assailants have not yet been identified. "Work is ongoing to understand more about them, their connections and whether they were assisted or supported by anyone else," Rowley said later on Sunday. "There is of course more to do, and we will work relentlessly to establish the facts."
The Islamic State group claimed responsibility for Saturday's violence via its news agency Amaq. The group said in a statement on Amaq's page that "a detachment of Islamic State fighters" had executed the attack. However it is unclear to what extent, if any, the group's leadership was directly involved.
Saturday's killings closely follow last month's deadly suicide bombing at an Ariana Grande concert in Manchester and an attack at Westminster Bridge on March 22 that also began with a car driven into pedestrians. Those attacks were claimed by ISIS as well.
British Prime Minister Theresa May said that while no direct links are yet apparent among the incidents, "terrorism breeds terrorism. "Perpetrators are inspired to attack not only on the basis of carefully constructed plots ... and not even as lone attackers radicalized online, but by copying one another and often using the crudest of means of attack," May added.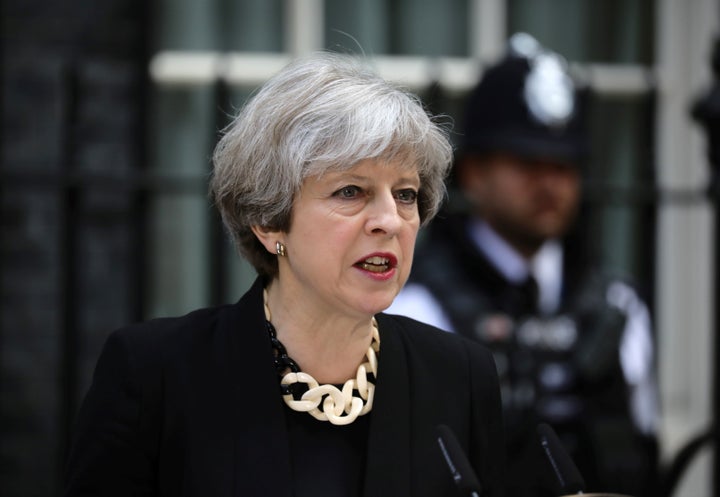 May on Sunday promised firm and swift action. "Enough is enough," she said in a televised speech. "When it comes to taking on extremism and terrorism, things need to change."
She proposed a four-point plan to crack down on extremism. New measures could include longer jail sentences for some offenses and additional cyberspace regulations.
"While we have made significant progress in recent years, there is ― to be frank ― far too much tolerance of extremism in our country," May said.
But her remarks drew condemnation from some of her political opponents, who accused her of politicizing Saturday's incident.
May's main opponent in the vote, Labour's Jeremy Corbyn, pledged that if elected he would have the nation's security services prepare a report on the changing nature of the terrorist threat.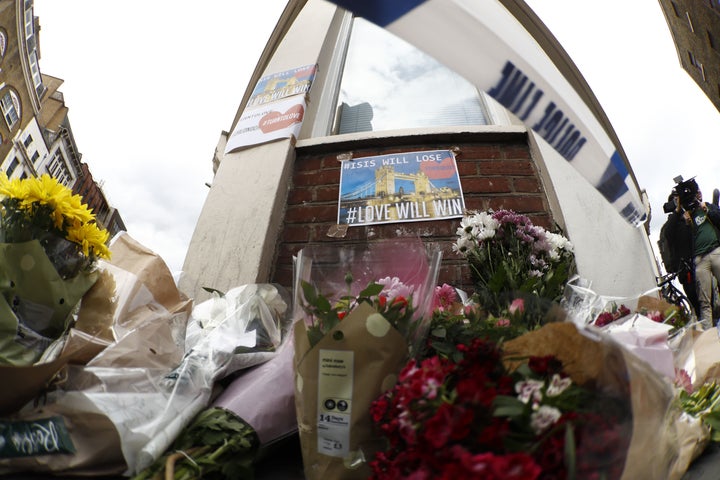 Across the pond, it was U.S. President Trump who once again drew controversy with his response.
The president also took aim at London Mayor Sadiq Khan, who urged Londoners to remain calm as the police presence throughout the city intensifies. Trump mocked Kahn's appeal on Twitter in a post that said, "At least 7 dead and 48 wounded in terror attack and Mayor of London says there is 'no reason to be alarmed!'"
Khan's spokesperson responded in a statement that the mayor "has more important things to do than respond to Donald Trump's ill-informed tweet that deliberately takes out of context his remarks urging Londoners not to be alarmed when they saw more police ― including armed officers ― on the streets."
Tales of heroism emerged throughout the night. Pub goers threw chairs, glasses and bottles at the attackers in a bid to stop them. The first police officer at the scene took on the assailants with just a batton. The man, a British Transport Police officer, was stabbed in the face, head and leg. "It became clear that he showed enormous courage in the face of danger," British Transport Police Chief Constable Paul Crowther said.
Mark Stembridge and his staff at Cafe Brood pulled customers from the open balcony as they saw the attackers coming towards the building.
"I can't tell you what they were screaming but they seemed to hesitate when they saw we were slightly organized," Stembridge told HuffPost UK.
London residents on Sunday brought flowers and candles to the scenes of the attack. A vigil is planned for Monday in the city, and a nationwide minute of silence will be observed on Tuesday to honor the victims.
"We are all shocked and angry today ― but this is our city. We will never let these cowards win and we will never be cowed by terrorism," Khan said.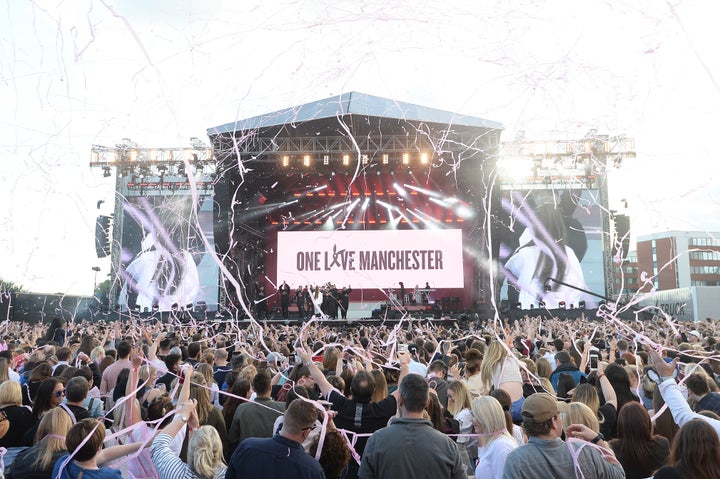 On Sunday night, 50,000 people gathered in Manchester for Ariana Grande's "One Love Manchester" benefit concert. While the concert was originally planned to commemorate the victims of last month's attack and raise funds for their families, the concert took on new meaning after Saturday night's killings.
"The only thing we can do now is choose how we let this affect us and how we live our lives from here on out," Grande haid said in an open letter announcing the concert.
On Sunday she added: "The kind of love and unity that you're displaying is the medicine the world really needs right now."
Photos of Saturday's attacks can be seen below: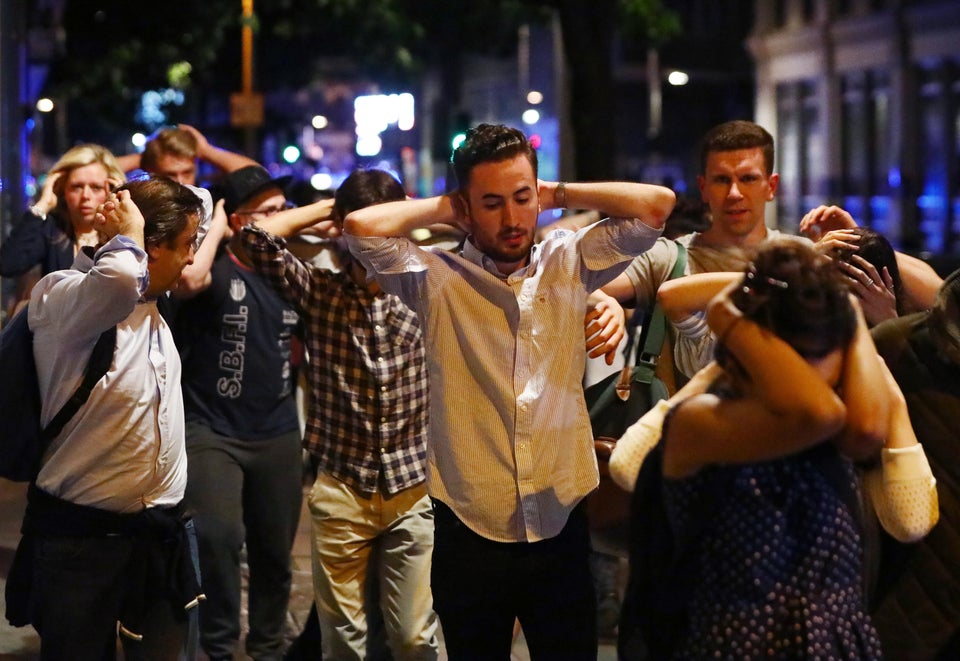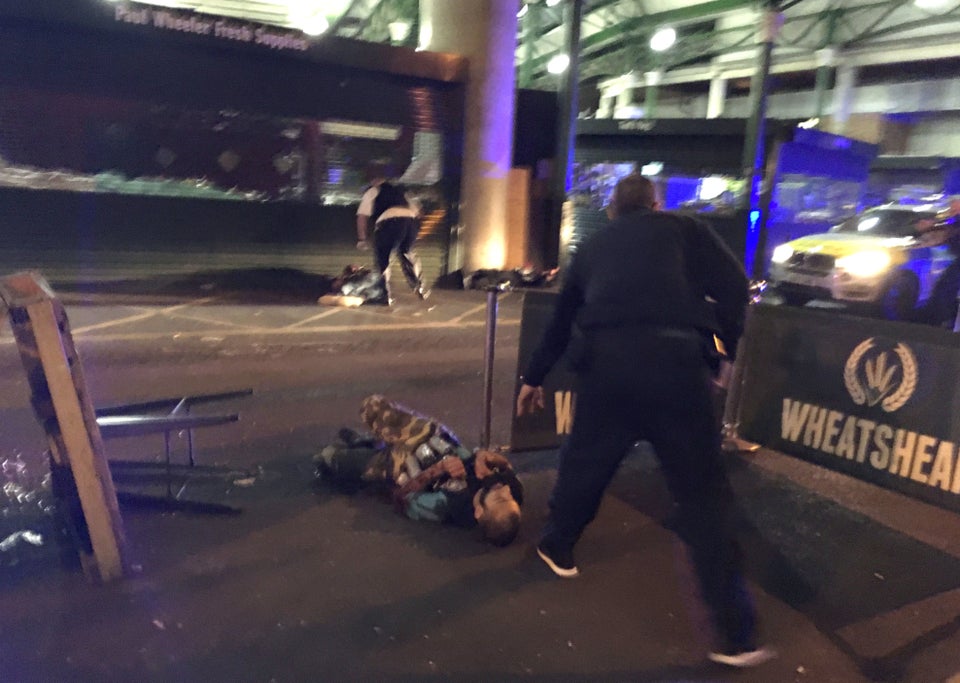 GABRIELE SCIOTTO/AFP/Getty Images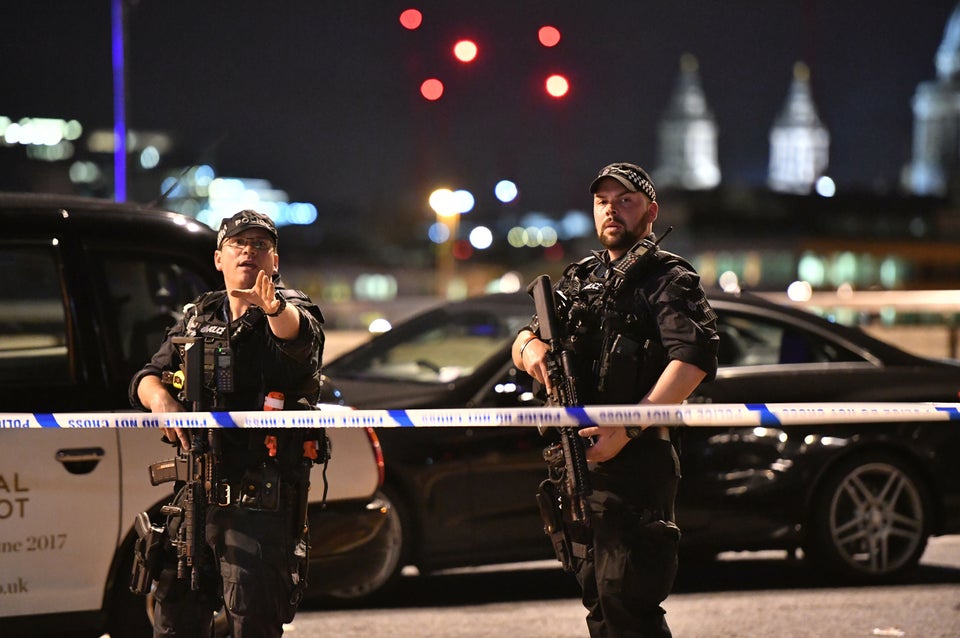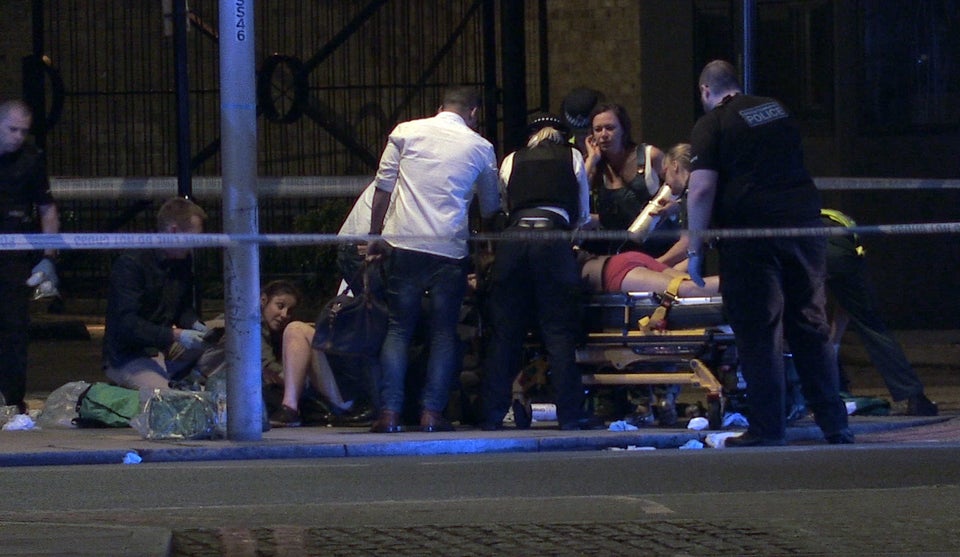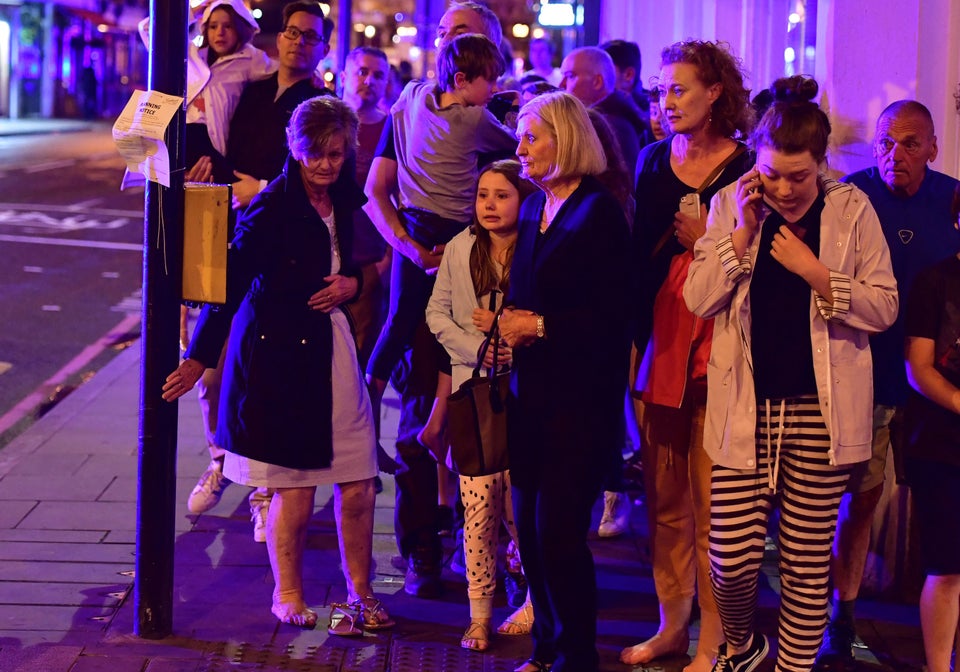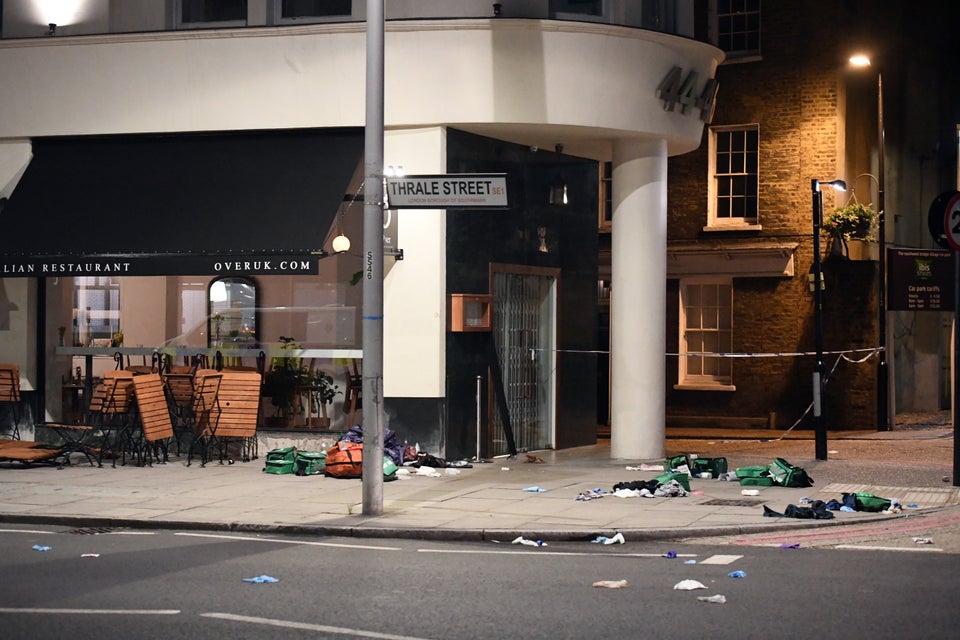 Carl Court via Getty Images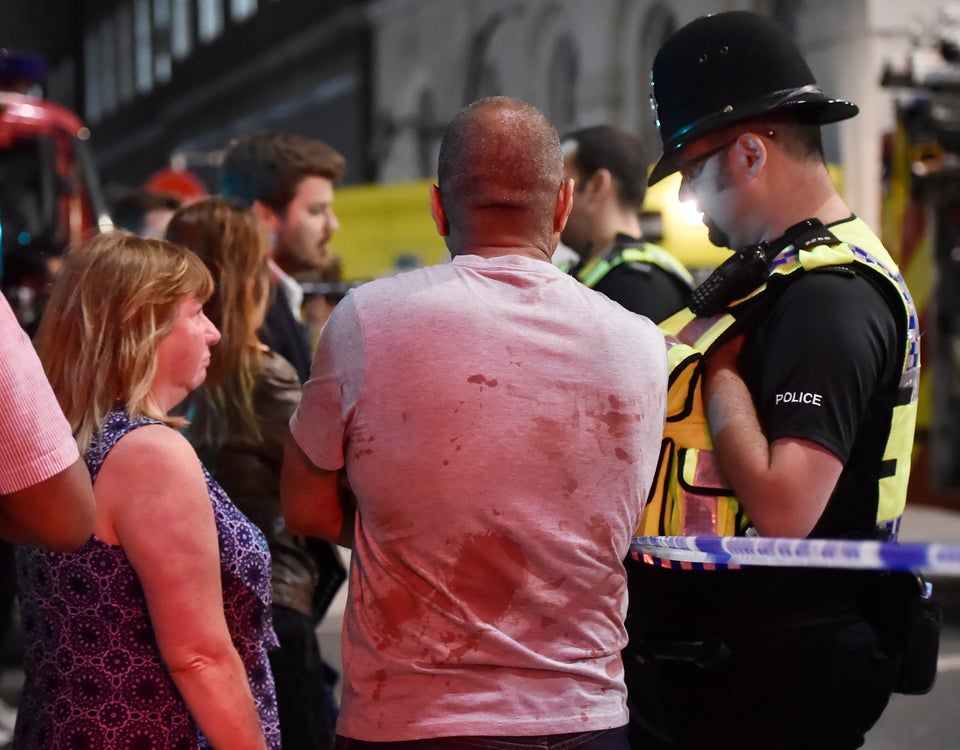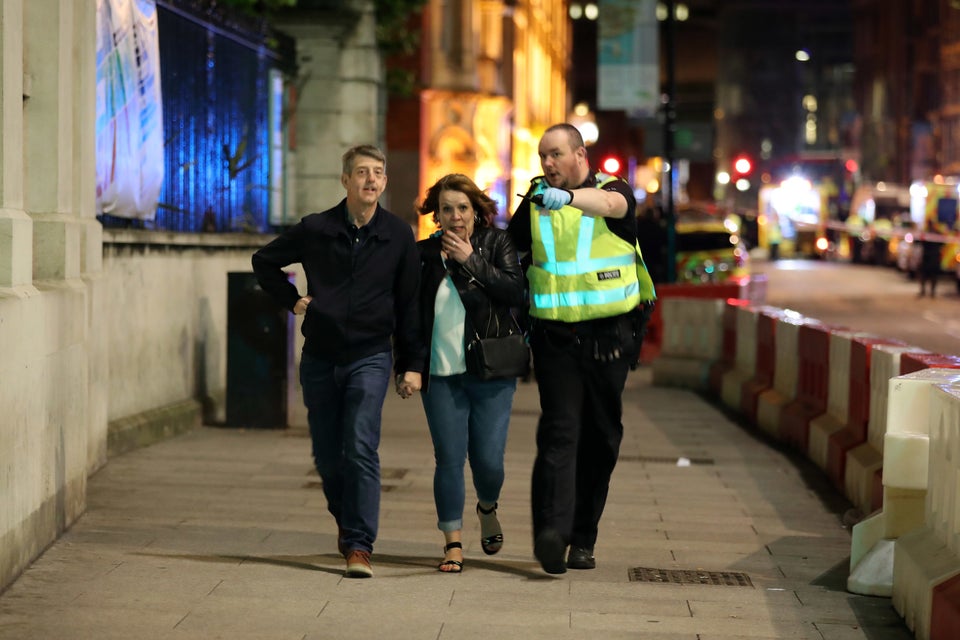 Dan Kitwood via Getty Images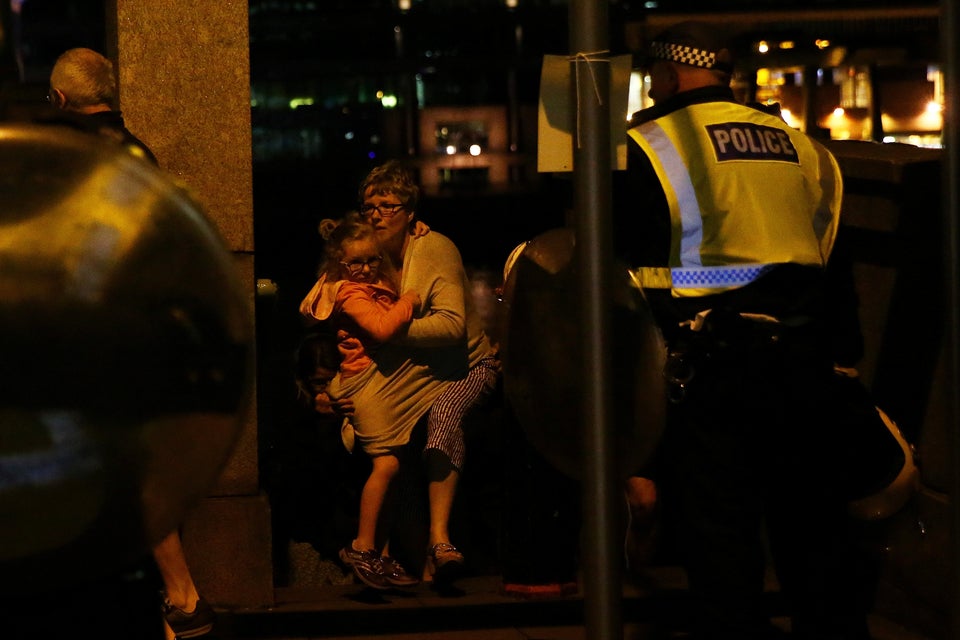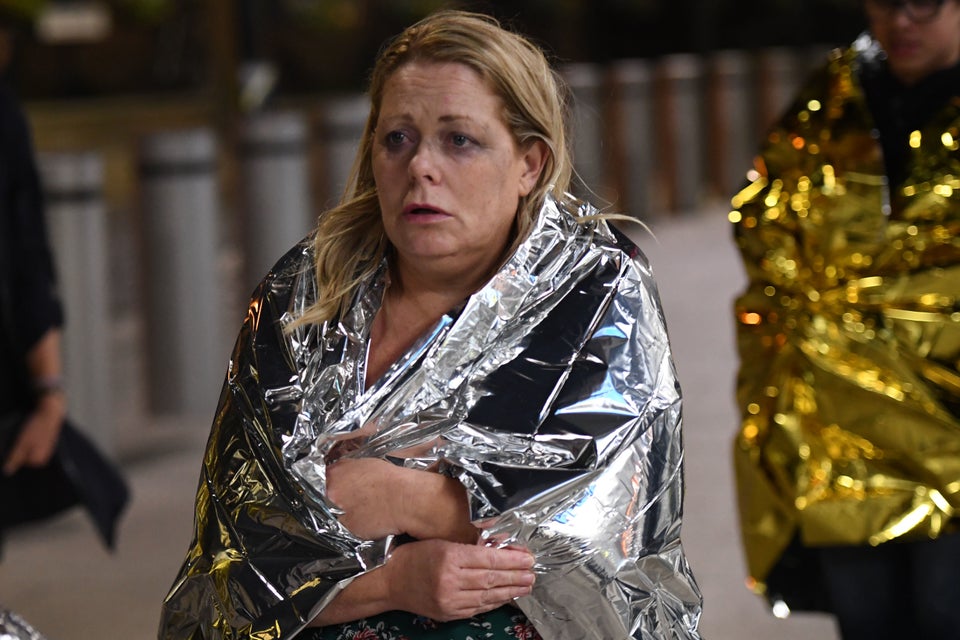 CHRIS J RATCLIFFE via Getty Images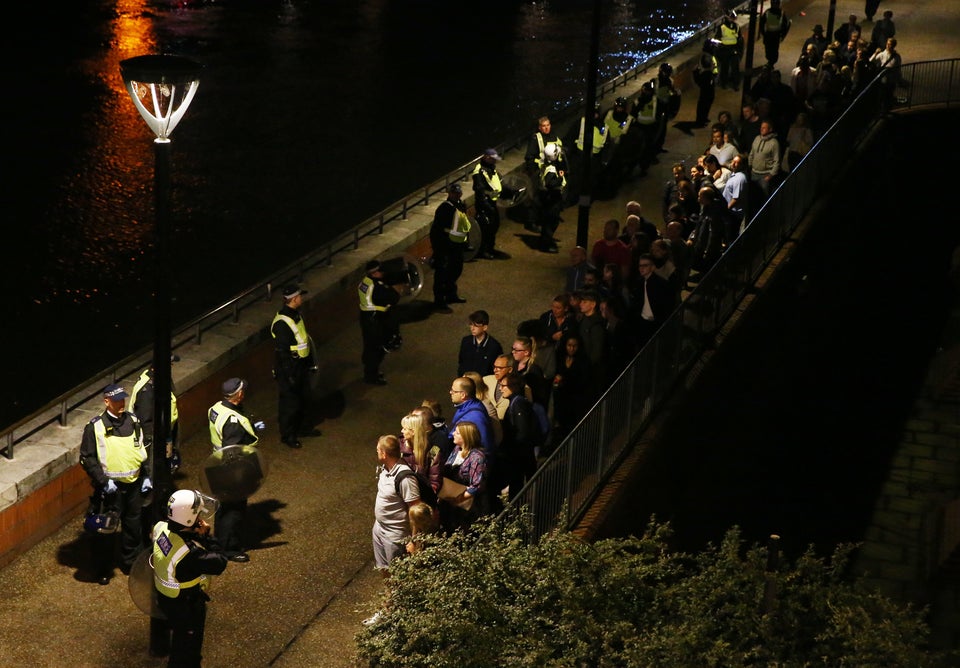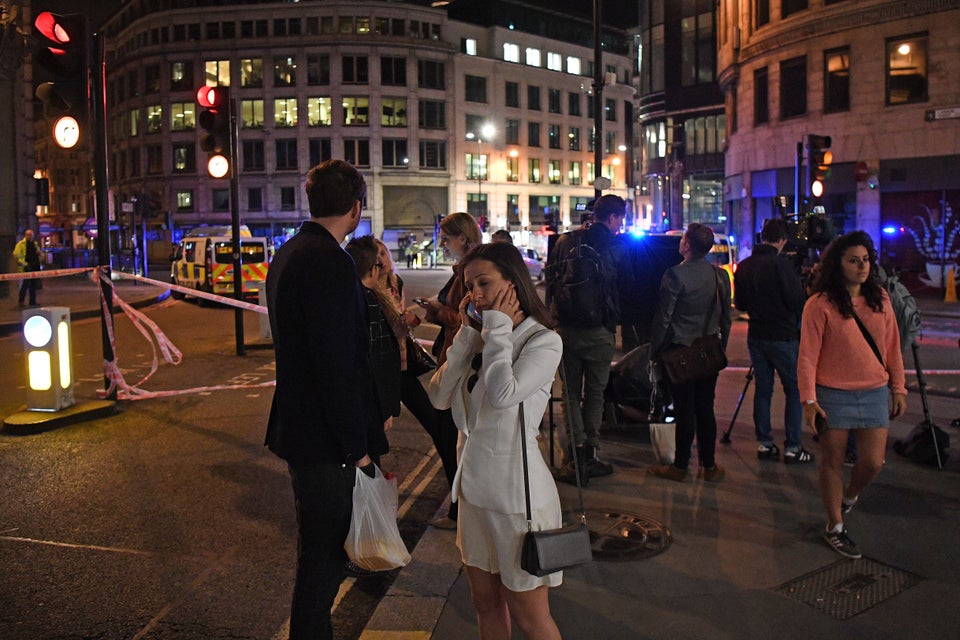 Leon Neal via Getty Images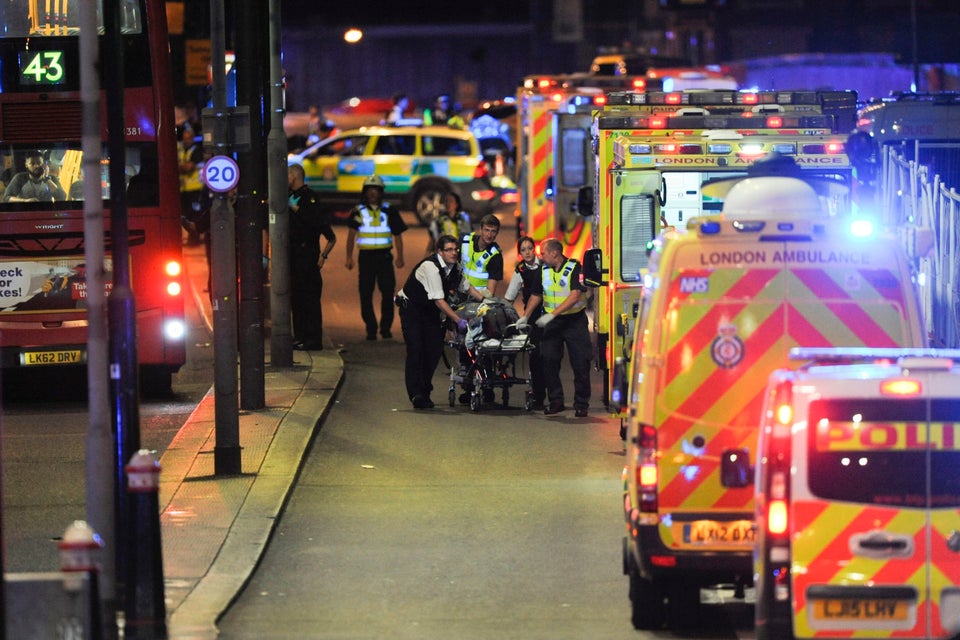 DANIEL SORABJI via Getty Images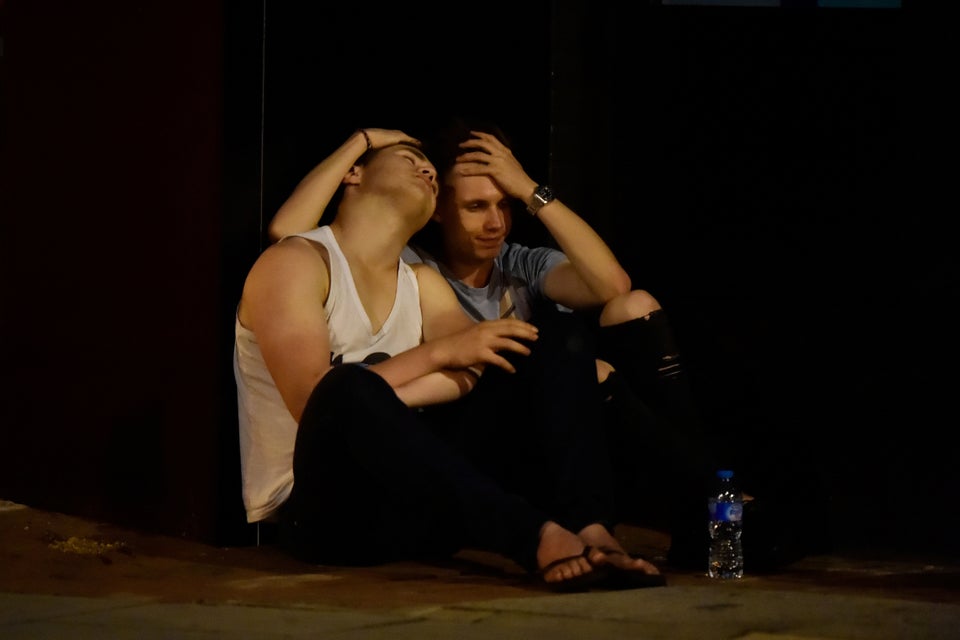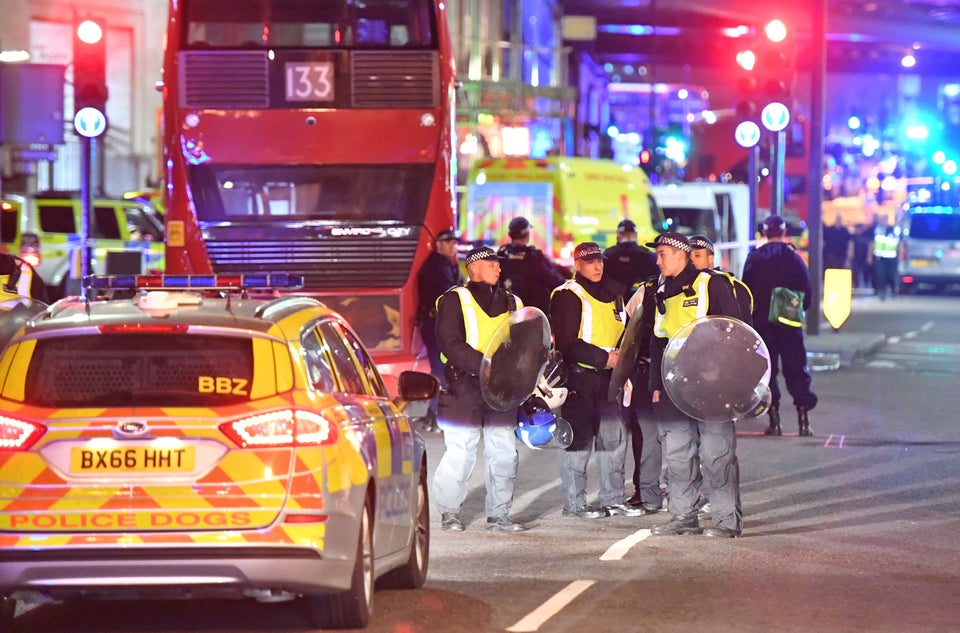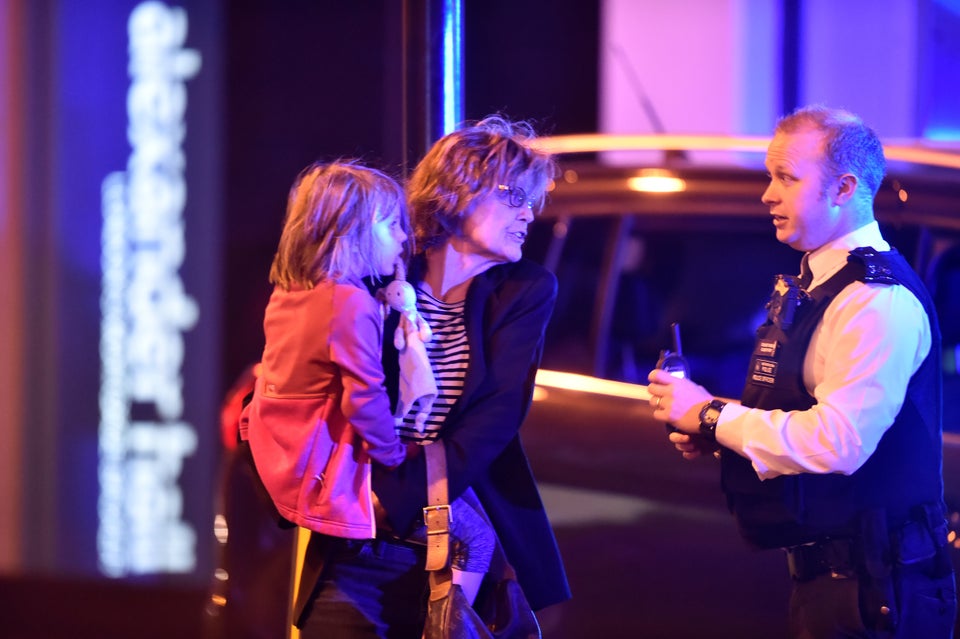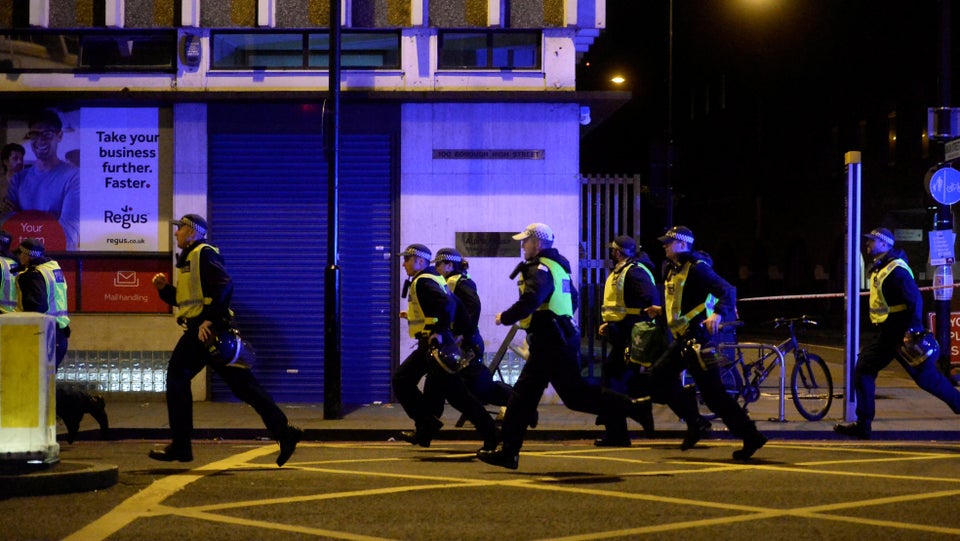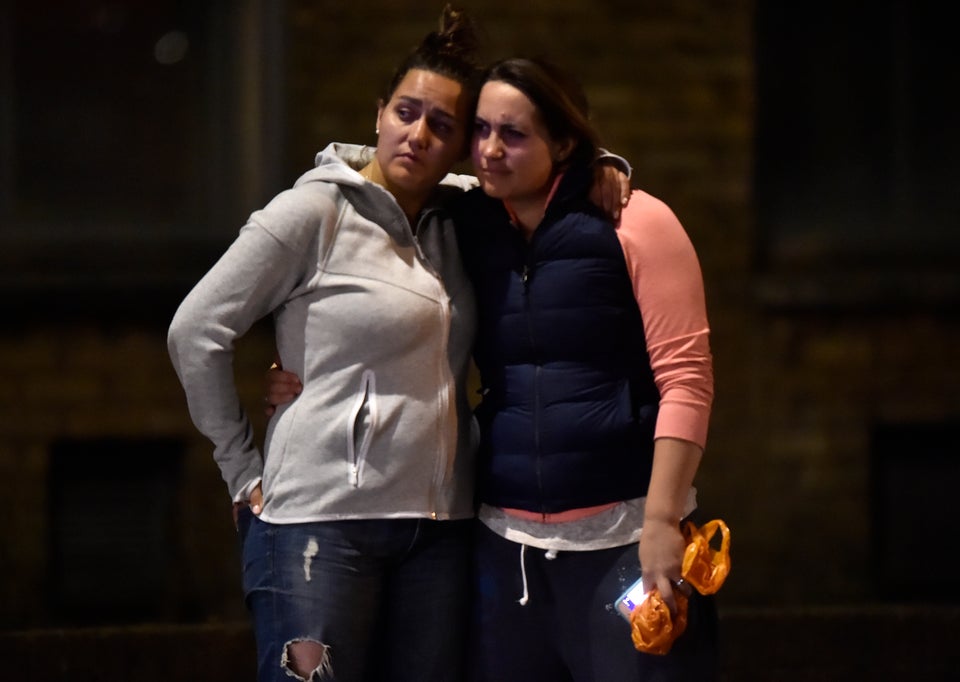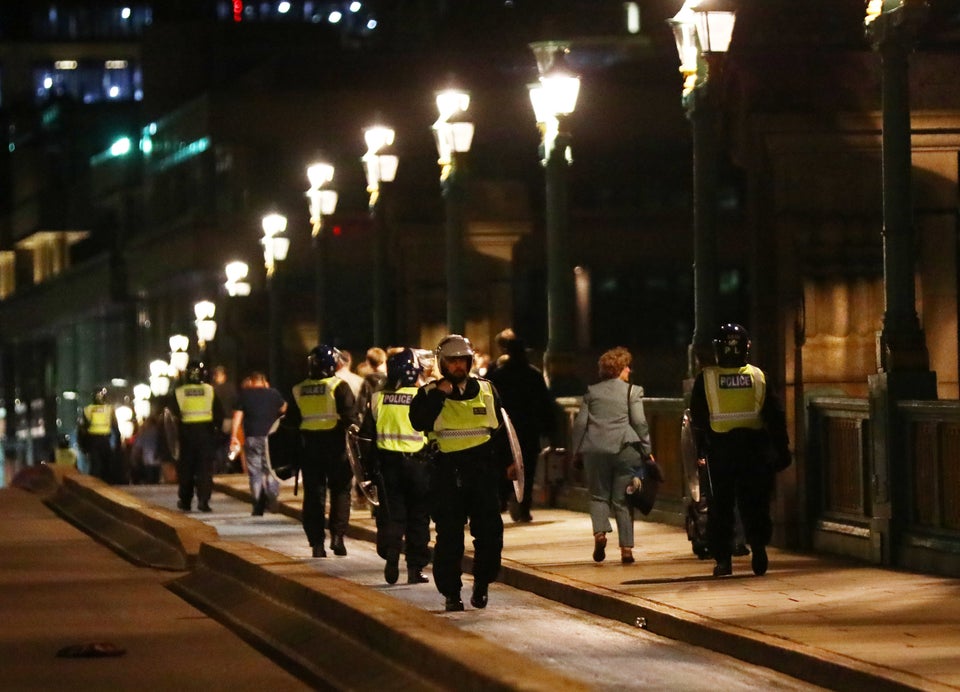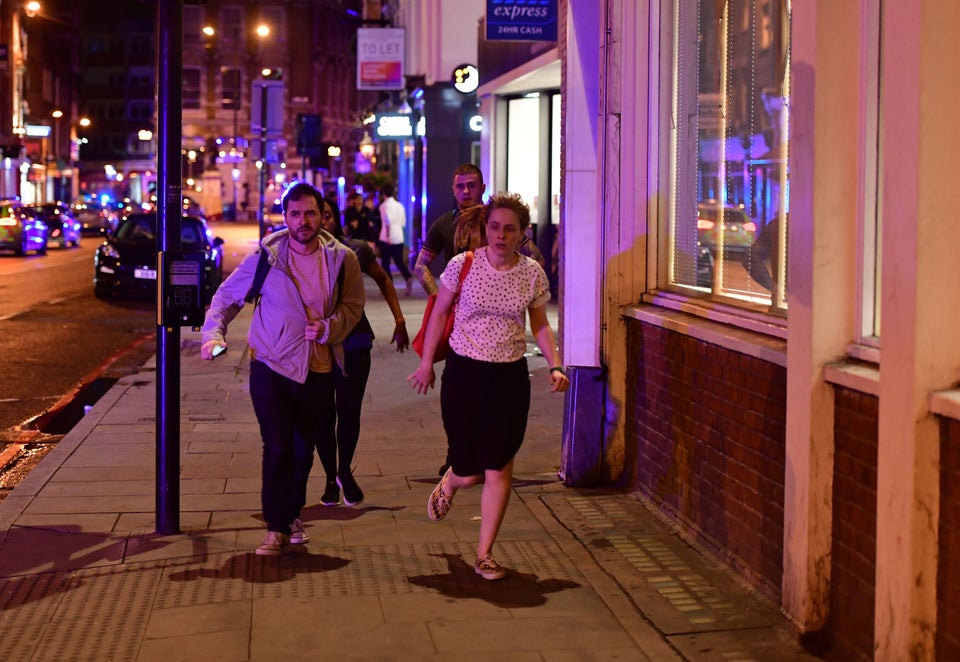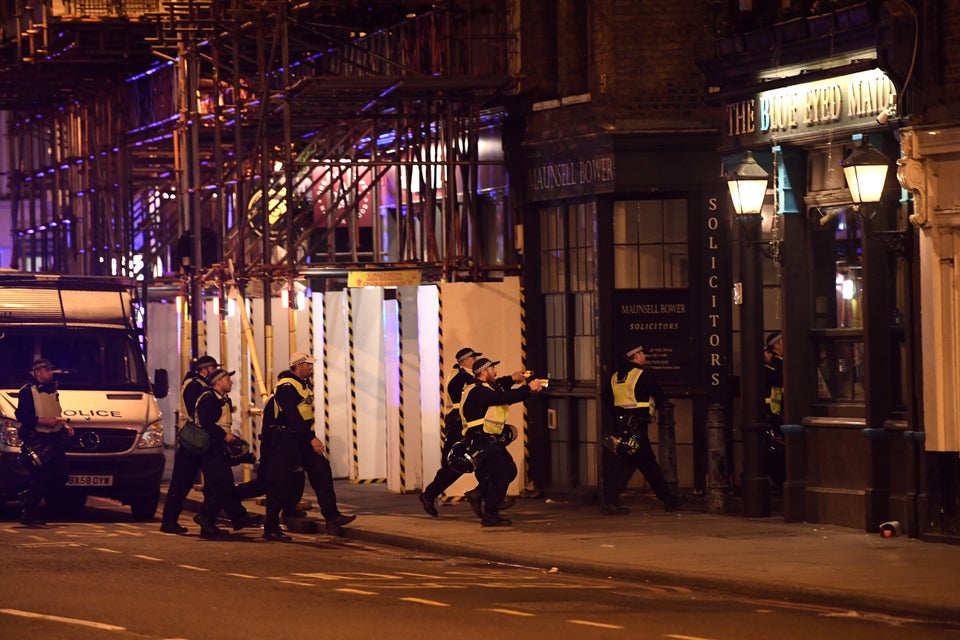 Carl Court via Getty Images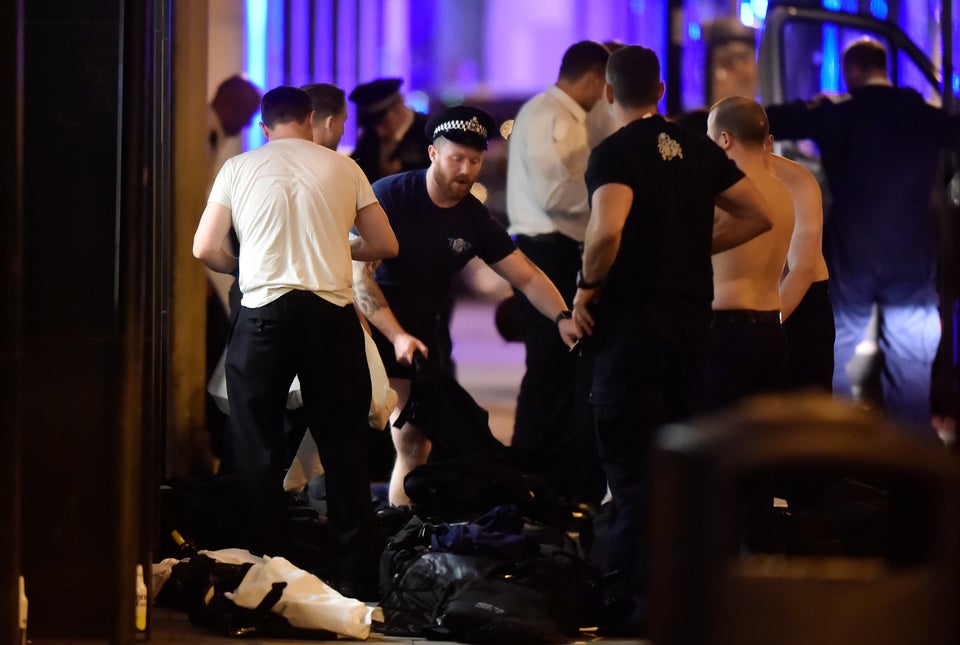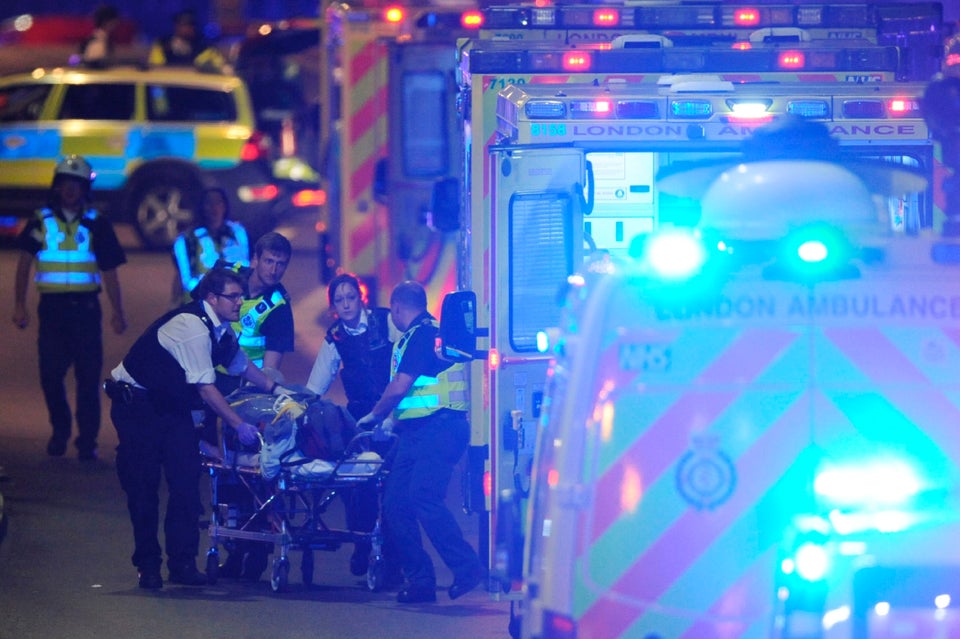 DANIEL SORABJI via Getty Images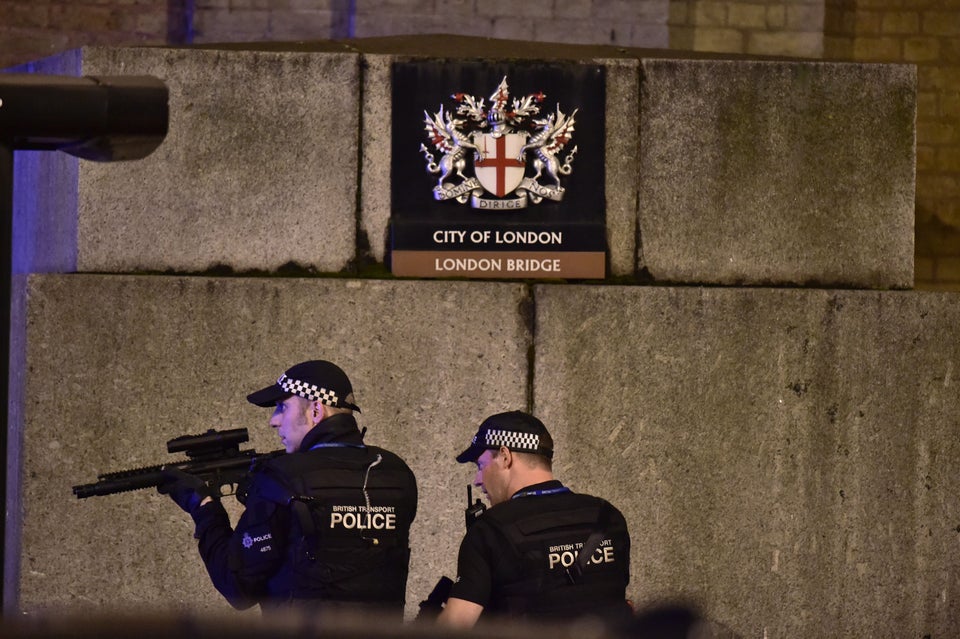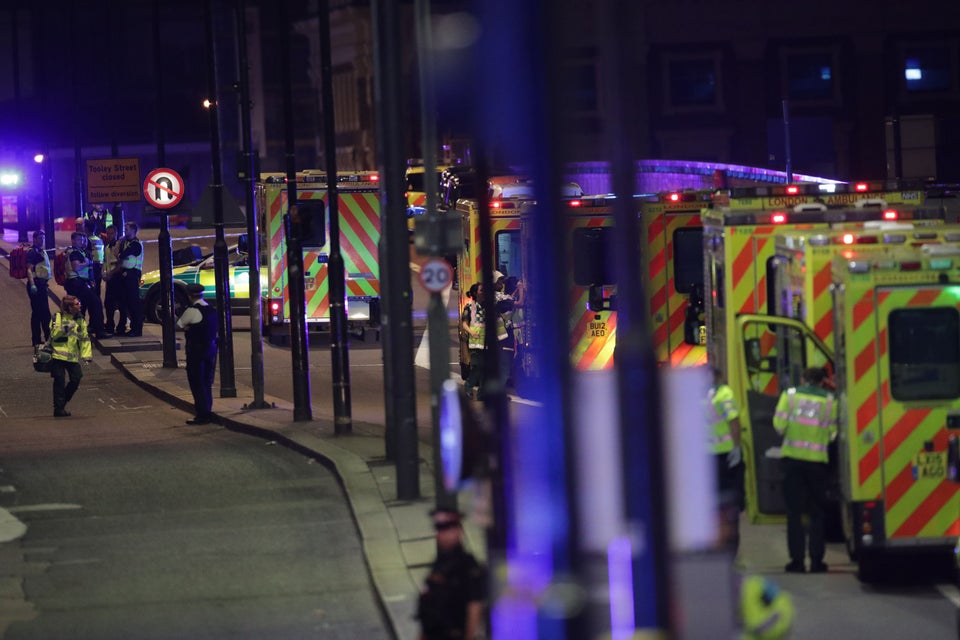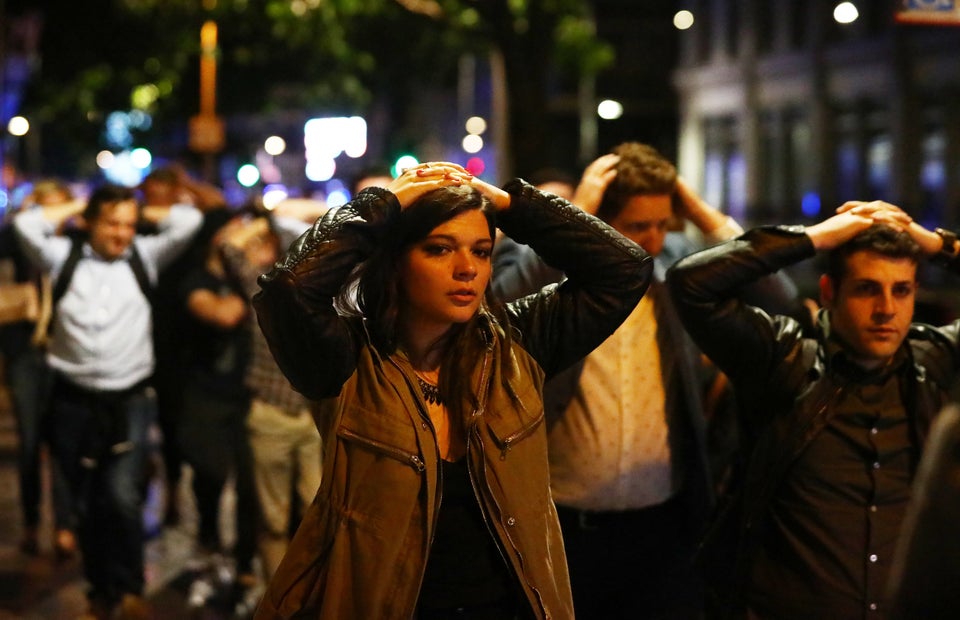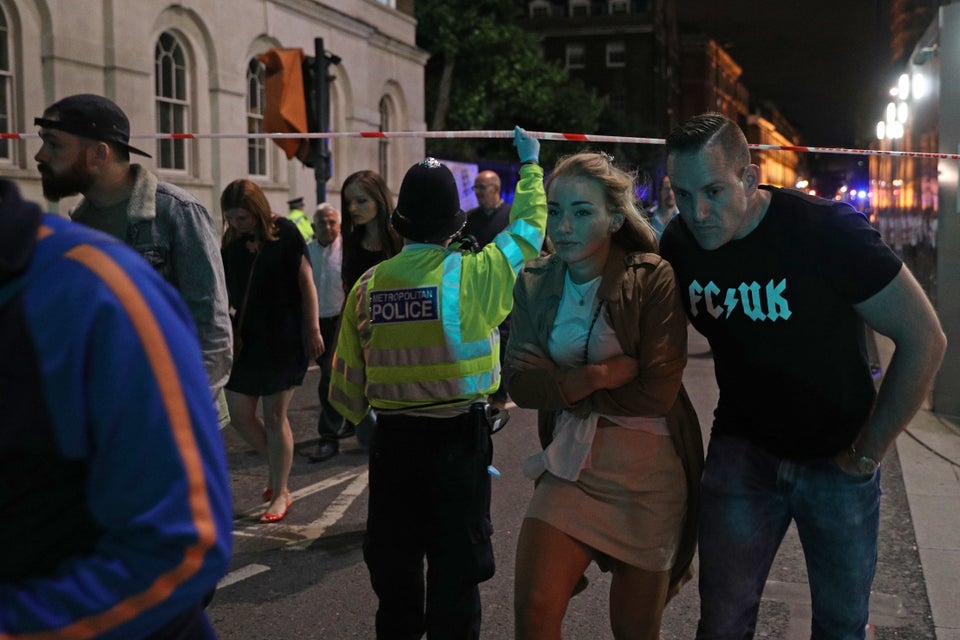 Dan Kitwood via Getty Images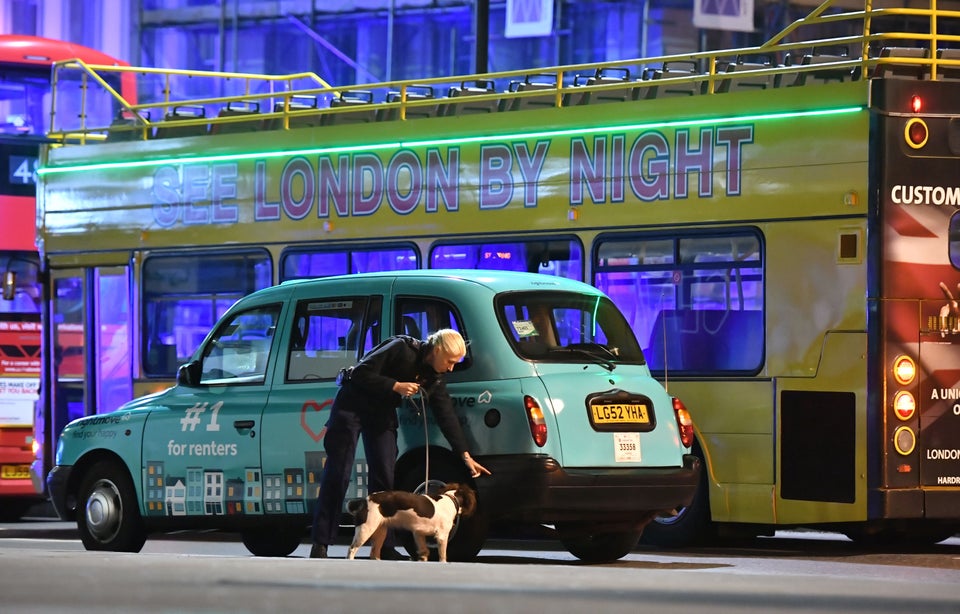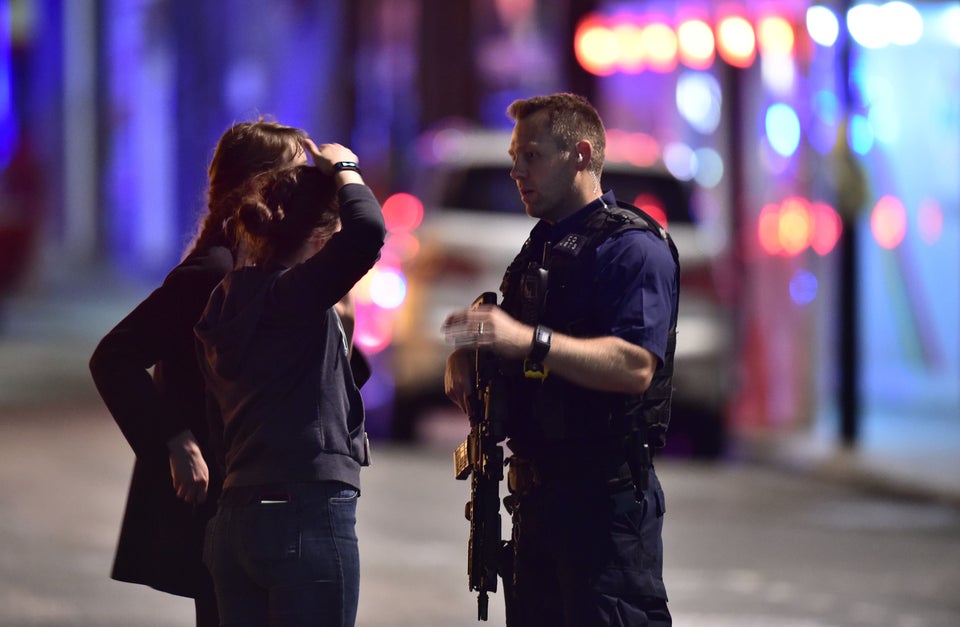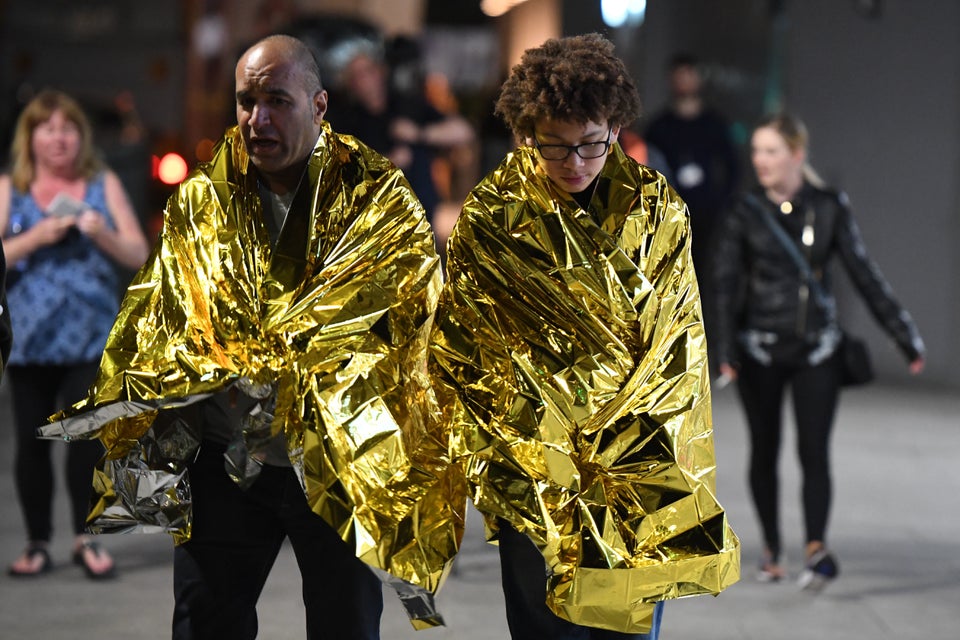 CHRIS J RATCLIFFE via Getty Images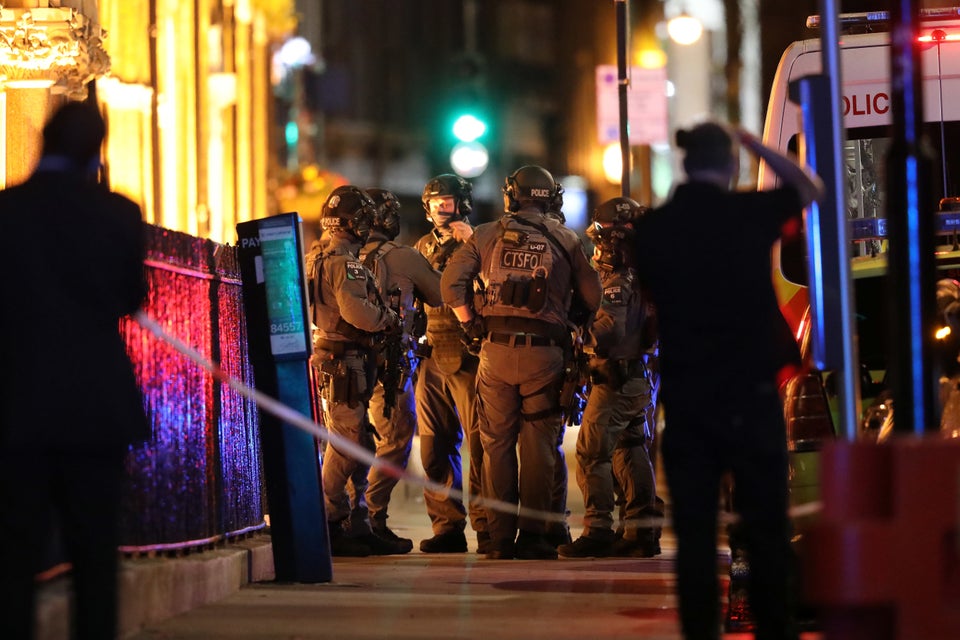 Dan Kitwood via Getty Images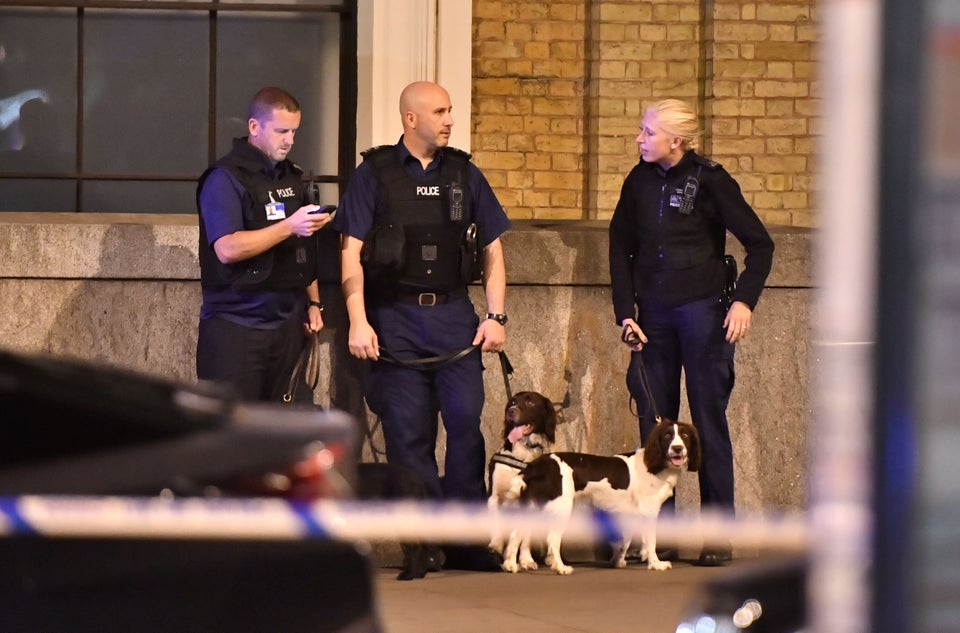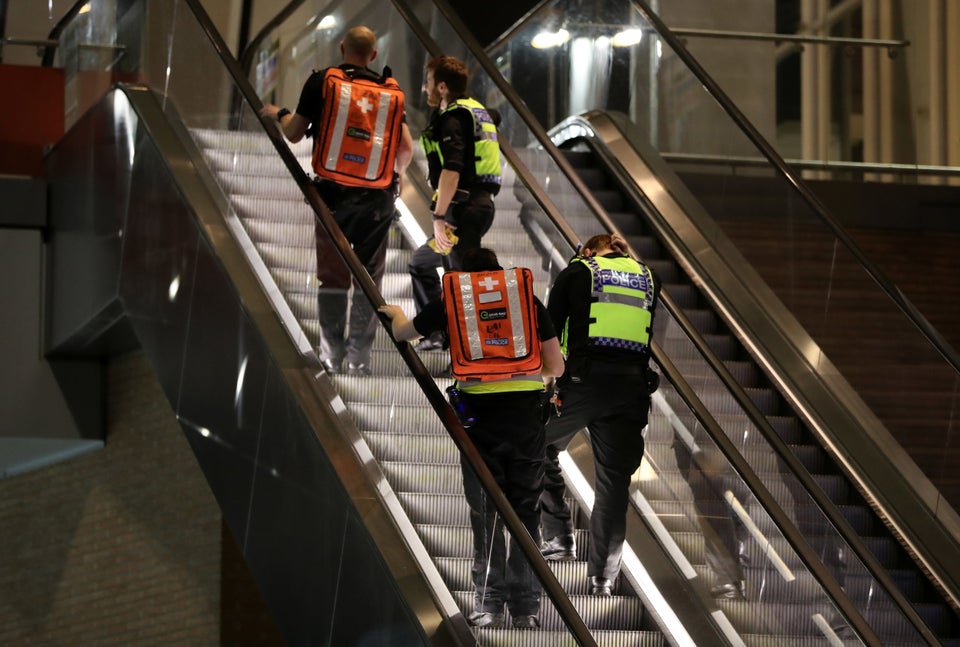 Dan Kitwood via Getty Images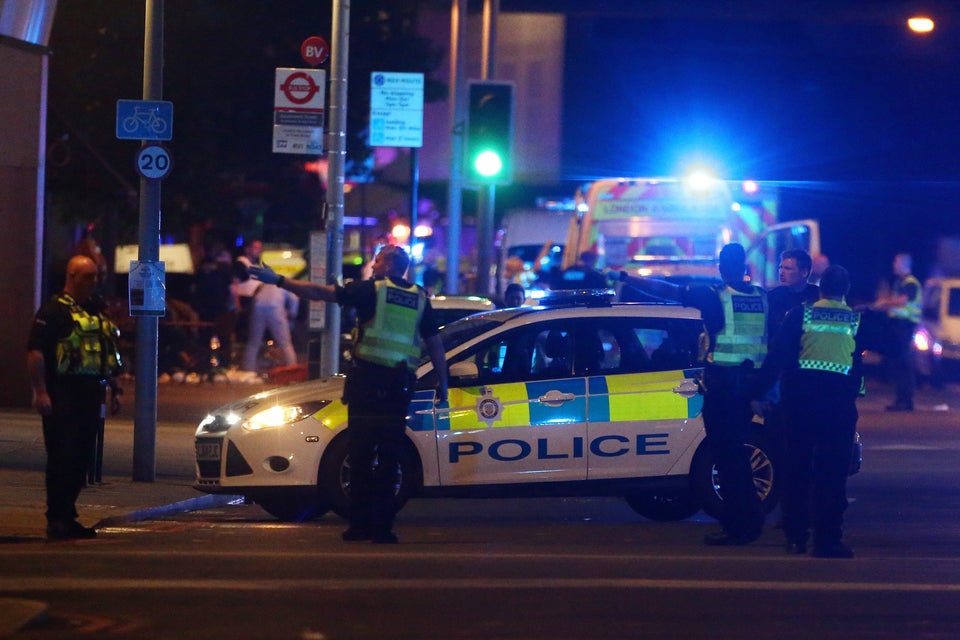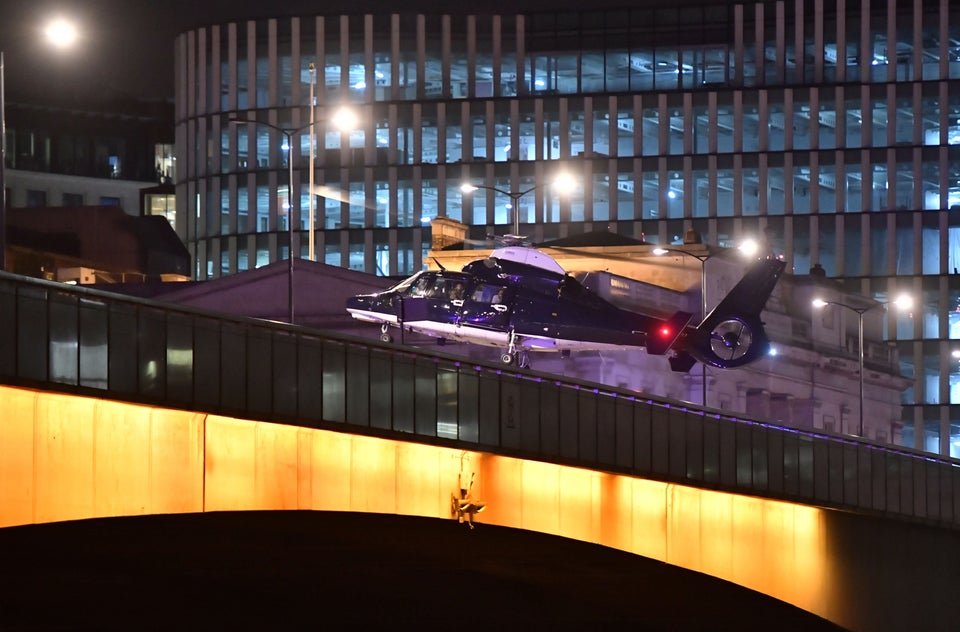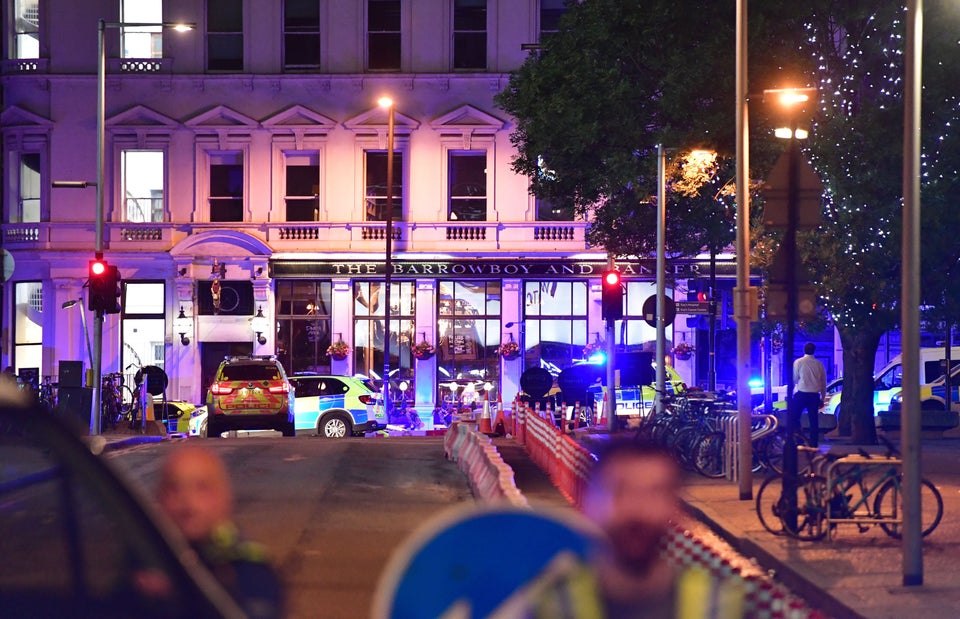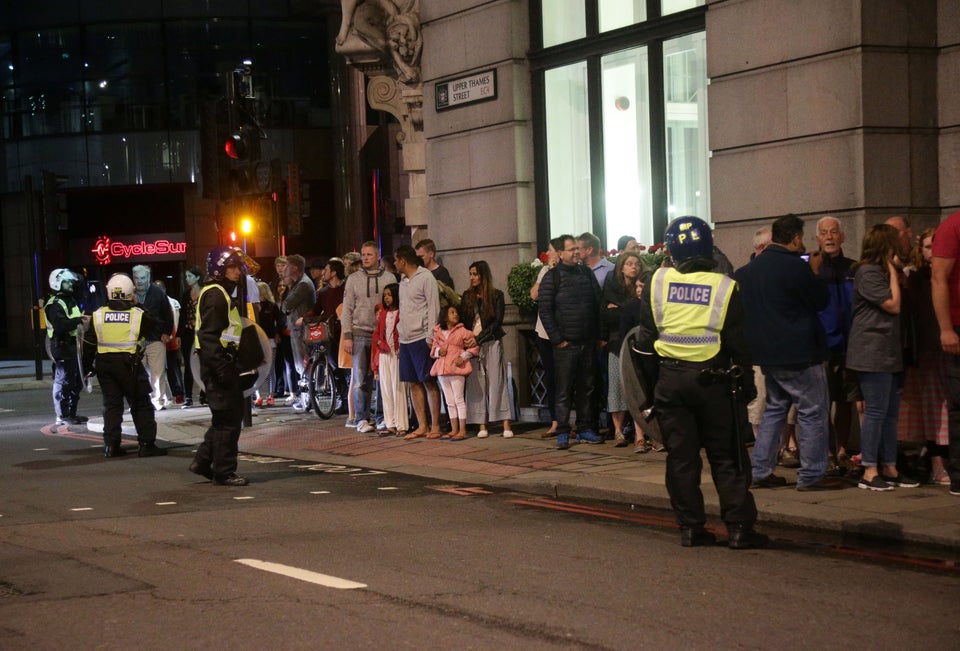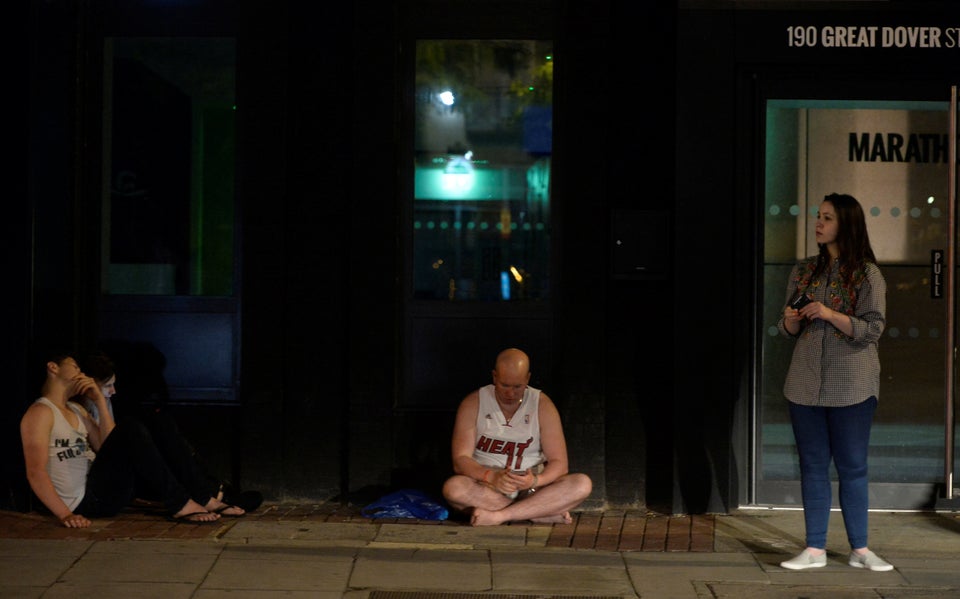 This is a developing story. Check back for updates.
Carla Herreria contributed to this report.
Related
Popular in the Community