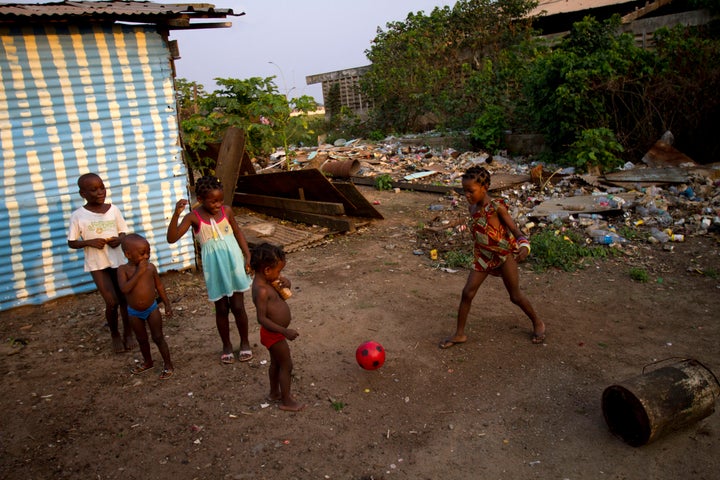 A moment like this doesn't come around often. In London today, global health leaders -- the CEOs of major pharmaceutical companies, Bill Gates, WHO Director General Margaret Chan, senior government officials from endemic and donor countries, and others -- announced an unprecedented commitment to control or eliminate 10 diseases by the end of this decade.

The neglected tropical diseases, or NTDs, are the most common afflictions of the world's poorest billion people. They are ancient scourges such as hookworm, elephantiasis, river blindness, schistosomiasis, trachoma and guinea worm.

The NTDs are probably the most important diseases you have never heard of, but a massive body of evidence accumulated over the last two decades has revealed they are a major, yet stealth, reason why the poorest people living in Africa, Asia and the Americas -- the so-called "Bottom Billion" -- cannot escape poverty.

Chronic hookworm infection affects an estimated 600 million people and may be the world's most insidious poverty trap. It stunts physical growth and dramatically reduces intelligence and memory in children, reducing future wages by almost 50 percent.

Elephantiasis and river blindness infect approximately 100 million people, taking a particularly heavy toll on subsistence farmers and laborers who can least afford to lose daily wages to chronic sickness. As a result, countries like India and Ghana lose hundreds of millions of dollars in lost agricultural productivity every year.

But it is the girls and women with NTDs who suffer the most.

Urinary tract schistosomiasis is a disease that impacts more than 400 million people in Africa. Every day, young girls suffer from spiny parasite eggs deposited in their bladder that cause bleeding when they urinate. Until recently, medical examinations failed to make the connection between the lesions that more than 100 million African girls and women have in their upper and lower genital tracts -- a source of terrible pain, bleeding, shame, stigma and depression -- with another devastating disease: HIV/AIDS. Now we know these girls and women have a three- to four-fold increase in risk in acquiring HIV/AIDS. It's the single most important co-factor in Africa's AIDS epidemic and virtually nothing has been done about it.

Until now.

Today we are breaking a vicious cycle of NTDs and poverty affecting the world's poorest children, subsistence farmers, and girls and women, by accelerating efforts to control or eliminate many of these chronic and stigmatizing infections.

NTD treatment has become one of the most cost effective global health programs, costing only 50 cents annually, on average, to treat multiple diseases at once, in large part because major pharmaceutical companies are donating the needed medicines for free.

Imagine wiping out what may be the single most important poverty trap, and doing it for less than the cost of a candy bar!

The London Declaration on Neglected Tropical Diseases serves as a new generation Marshall Plan for the bottom billion, but with a priority on girls and women living in poverty to wipe out the 10 most common NTDs by 2020.

It brings together a unique group of partners that will work together to eliminate the most common NTDs by 2020. We have a wealth of lessons to draw from, including the success to date in eliminating elephantiasis, river blindness and trachoma in more than 30 countries, as well as nearly eradicating guinea worm from the planet. The increase in drug donations and government and philanthropic support -- combined with broader general public awareness -- allows us to expand on these achievements to combat hookworm, female genital schistosomiasis and other high prevalence NTDs. It will accelerate research and development for new drugs, diagnostics and vaccines for NTDs and lead to faster collaboration between non-profit product development partners, major pharmaceutical companies and governments.

We have a unique opportunity to meet the World Health Organization's 2020 targets for NTD control and elimination. Success would represent one of the most cost-effective means to lift 1 billion people out of poverty and prevent needless suffering among future generations.

There is much work to be done, but together, we can see the end.

To view a webcast of the London Declaration, visit the Global Network for Neglected Tropical Diseases web site, www.globalnetwork.org.

Peter Hotez, M.D. Ph.D., is President of the Sabin Vaccine Institute, Director of the Sabin Vaccine Institute and Texas Children's Hospital Center for Vaccine Development, and Dean of the National School of Tropical Medicine at Baylor College of Medicine.
For more by Peter Hotez, M.D, Ph.D., click here.
For more on NTDs, click here.
Related