This is the scene outside a £1 million north London home when police were called to disperse hundreds of revellers who had turned up to a party advertised on Facebook.
Catherine Seale, who was enjoying a holiday in the south of France with husband Adam, was horrified to get a call from a friend informing her 600 partygoers were destroying her home, damaging a skylight and covering the sitting room in vomit.
She had left strict instructions with her son Christopher, 17, not to throw a party while they were away, but instead he invited 60 guests to a gathering on Saturday.
His best friend had mentioned the party on Facebook without realising the information could be seen publicly.
Neighbours claim six police back-up units were needed to break up the crowd and that a girl was taken away in an ambulance suffering from alcohol poisoning. The skylight was damaged when somebody fell on it, Mrs Seale, 54, said. Thousands of pounds worth of damage was caused, she added.
Now the mother-of-two is urging parents to make their children check their privacy settings on social media websites before they even consider advertising parties online.
She said: "The last thing I told him before I went away was 'don't have any parties'. They could have been killed. Even though it had been cleaned up when I got back from France, everything felt sticky and dirty and it stunk. There was vomit in the sitting room, cushions were completely ruined, and the sofa stank for days.
"All parents should be warned that this could happen if you go away and leave your 17-year-old alone.
"I think if anyone is going to throw a party, they need to look at their privacy settings on Facebook. It's absolutely essential that children are made aware of this."
She said she had found laughing gas canisters strewn across a ruined carpet and that despite the best efforts of her sister-in-law and son to clean up the mess the property had smelt strongly of vomit for days.
Residents of the street watched in horror as the street filled first with teenagers and then older partygoers.
Mark Daly, who has lived on the street for twelve years, caught men in their thirties urinating on his front door step and on his car.
"He was just standing on my car relieving himself. I caught him and told him to pull it together. As soon as he saw me he stumbled away. But then five minutes later there was another one urinating close to my letterbox. When I opened the door he got a fright and nearly injured himself trying to jump off the doorstep and run away from me," he said.
Adam Keyne, 41, said his BMW's wing mirror had been smashed, leaving him with a £250 bill.
"The first couple of hundred people were teenagers getting a bit drunk, which shocked me because they were all very posh yet very raucous. But then I became worried because there were men in their thirties and forties looking to cause real trouble. They were sitting on people's wall screaming and insulting passers-by."
Witnesses said the party had started at approximately 8.30pm but police had arrived at 10.30pm.
Christopher is a pupil at Mill Hill School. A concerned mother dropping off her son at the party Mrs Seale to tell her about the carnage.
No arrests were made but Mrs Seale made sure her son apologised to neighbours. She said he will be donating his free time to charity.
In June, a similar 'Facebook party' in Arkwright Road, Hampstead, was likened to a scene from the London riots.
Before You Go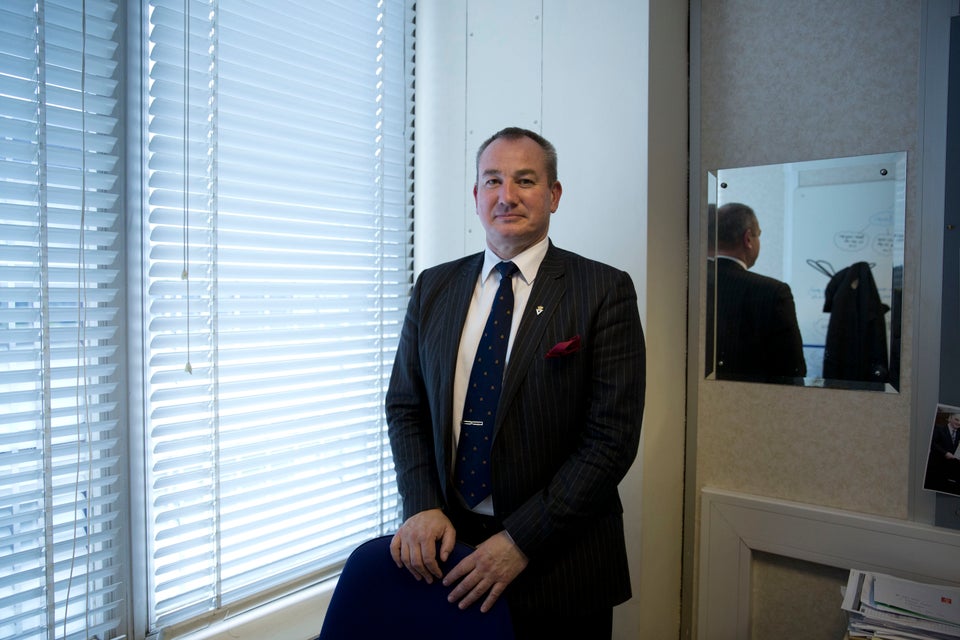 Super Recognizers
Popular in the Community