British Prime Minister Theresa May is facing pressure for what critics describe as a lackluster response to a deadly apartment block fire in London this week. The blaze, at Grenfell Tower in the western part of the city, killed at least 17 people.
May made a private visit to the scene on Thursday, but did not meet or speak with victims. The prime minister's closed-off visit drew the ire of media and some residents of the apartment block, who accused her of not giving proper attention to the tragedy.
May has ordered an investigation into the fire, the precise cause of which is unknown. Opposition Labor Party officials, victims and media have accused her government of ignoring longstanding issues around safety in public housing. May's underwhelming response to the Grenfell Tower disaster is the latest in a series of public relations errors, which have given her political opponents an opening to argue that they are better able to connect with British citizens.
Hours after May visited the area around Grenfell Tower, opposition Labour Party leader Jeremy Corbyn made a similar trip with an emphasis on meeting with victims of the fire. Corbyn spoke to a woman helping with the search for a missing 12-year-old girl, met with emergency responders and pledged to community leaders that "the truth" about what led to the fire "must come out."
Labour Party officials also harshly criticized the government for failing to take appropriate measures to ensure safe conditions in public housing, following a series of similar fires at other apartment blocks in recent years. The party's shadow housing minister said that the government must answer serious questions in the aftermath of Wednesday's inferno.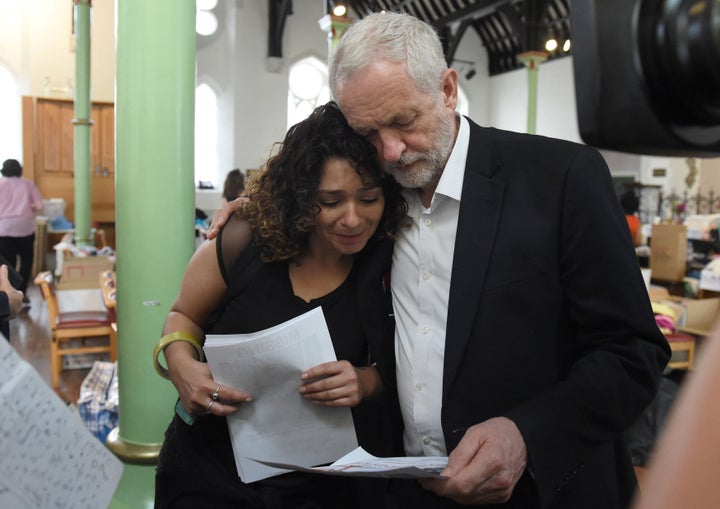 The incident follows May's failed election gamble earlier this month, in which she attempted to shore up support for her ruling Conservative Party but ultimately lost more than a dozen seats in Parliament. The election result cast a pall over May's leadership, and has left the Conservatives mired in talks to form a coalition government with Northern Ireland's Democratic Unionist party.
Much of the blame for the Conservatives' poor performance has fallen on May, who critics say ran an ineffective campaign and failed to engage with voters. Opponents ripped into May for skipping a debate, and accused her of ignoring the public's needs.
A YouGov poll released Thursday shows that May's favorability has plummeted since the vote. The survey, conducted June 11 and 12, puts her favorability almost on par with Corbyn's before the election campaign. At the time, Corbyn was struggling with internal divisions in the Labour Party, and critics had accused him of failing to rally supporters to vote to remain in the European Union during the 2016 Brexit referendum.
Now, however, Corbyn has seen his leadership position strengthened by electoral gains, and has been credited with turning out the country's youth vote for Labour. As questions over Conservatives' treatment of inequality and housing needs grow in the wake of the Grenfell Tower fire, Labour officials are seizing on some of May's missteps as a way of gaining support.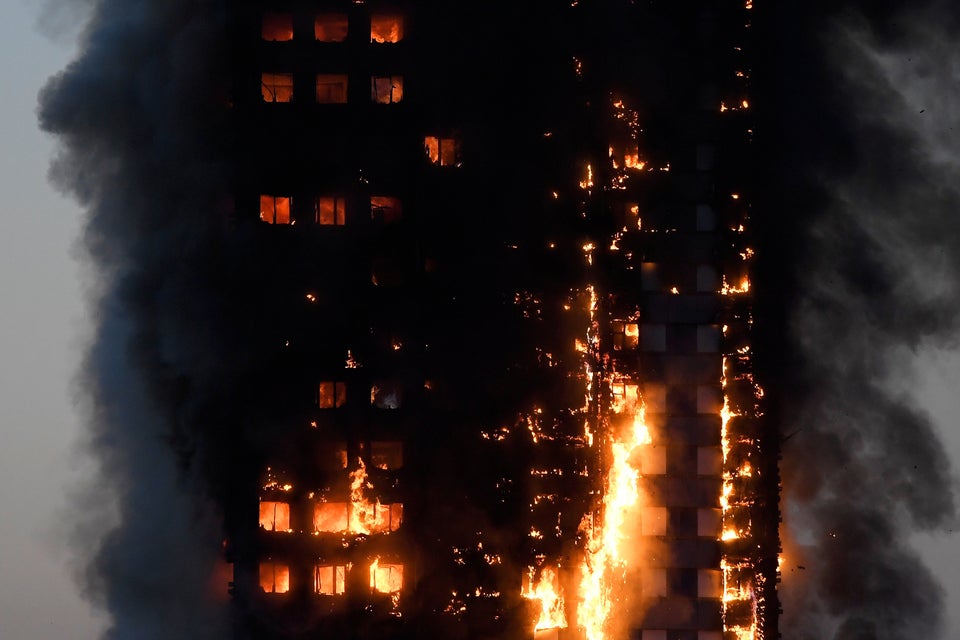 London Apartment Building Fire