Activist George Hankers took to the streets of London this month for a video experiment that he hopes will give strength and insight to those living with HIV around the world.
In a video produced by the London and New York-based advocacy group Shape History, Hankers, 22, stood in London's Trafalgar Square while wearing a blindfold to metaphorically represent the difficulties that those living with HIV sometimes face. Hankers, who was diagnosed as HIV positive at 19, also brought along a white board so that passersby could share their own thoughts on his experiment, as seen in the clip above.
Once Hankers took off the blindfold and was able to read some of the messages, he said he was pleasantly surprised. "Kindness can change the world," one person had written. Added another: "You are me and I am you."
"When I was diagnosed with HIV, I battled with very low self esteem, and I'd been blinded from hope," Hankers, who focuses on HIV/AIDS issues on his blog, "Still Human," said in a press release. "The sense of unity I had after the experiment was very heartwarming... It really goes to show that there is more comfort out there for people living with HIV than we initially think."
"The mission was to see if the general public would be sympathetic toward someone with HIV or whether there would be a lot of questions and debate around the issue," Thompson-Armstrong, whose organization is focused on social change, said. The reaction, he said, was even better than anticipated.
Before You Go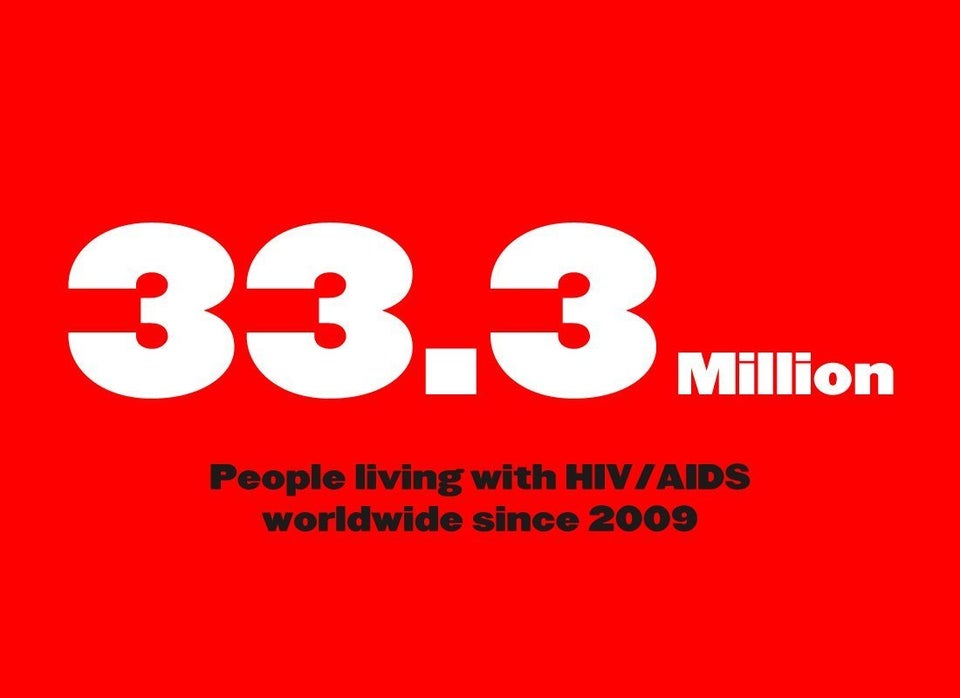 HIV/AIDS By The Numbers