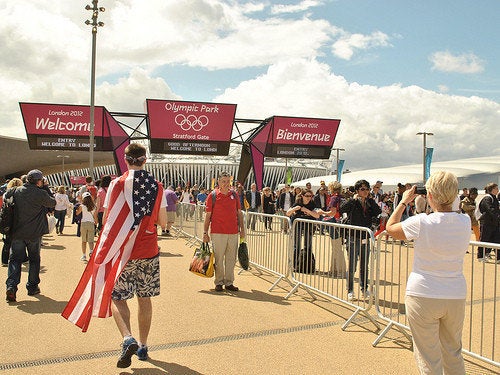 "This is testimony to years of meticulous planning and billions of pounds in investment which combined has ensured that athletes, spectators, officials and media are being ferried smoothly to their events," Johnson said of the report, which showed business districts had seen foot traffic bump of roughly 16 percent over last year.
Friday's record broke the record set on Thursday when 4.31 million people used the tube. Johnson said that traffic spiked in the West End over the weekend -- good news for local retailers who had yet to benefit from the games. Transport For London told Bloomberg last week that the area had not experienced the boom enjoyed across town, closer to the stadiums.
"These indicators show that across London we are helping millions of people head into town to soak up the atmosphere and enjoy all that our fantastic city has to offer during this momentous period," said Johnson.