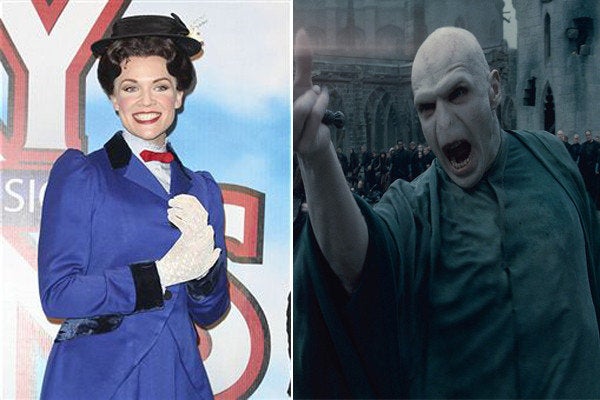 Dreams really do come true at the Olympics. (And no, we're not just talking about you, Michael Phelps.)
A fight between the magical nanny and the Harry Potter villain may sound like a scene out of an over-imaginative 12-year-old's dream, but the scenario was made real on Boyle's "Isles of Wonder" -- of course, that too, was a part of a dream. The magical skit was part of a broader section of the ceremonies, entitled "Second to the Right, and Straight On Till Morning" -- the famous directions to Neverland, as given to Wendy by Peter Pan. The bit highlighted children's literature and featured a few terrifying villains, from Lord Voldemort to the Child Catcher from Chitty Chitty Bang Bang.
A fleet of Mary Poppins -- approximately 30 of them -- flew down into the stadium on their umbrellas to defeat a 100-foot inflatable (and all-around quite alarming) Lord Voldemort. Sadly, Harry Potter was not on hand to assist during the battle -- he was probably busy with little Albus Severus -- but the Poppins brigade seemed to handle the Dark Lord just fine.
Here's a photo of the scary guy, with a gallery of all the happenings below it: Correction: An earlier version of this post incorrectly stated that the inflatable Lord Voldemort was 40-feet tall. It has been updated to reflect its accurate height.
Photos From Today's Events: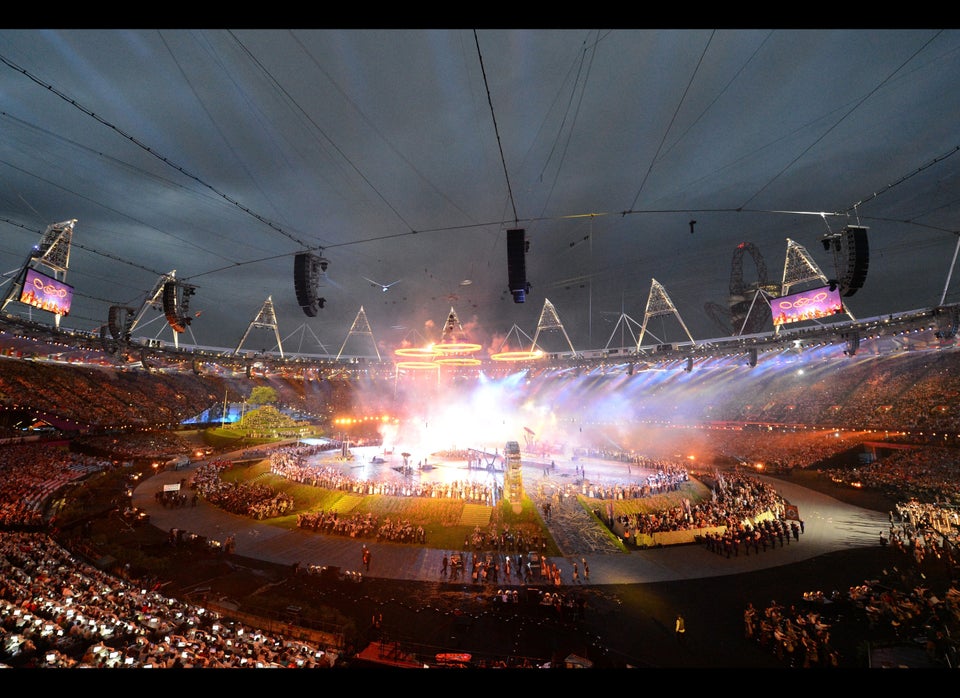 Olympic Opening Ceremony
Popular in the Community