LONDON, Oct 1 (Thomson Reuters Foundation) - Some of London's famous red telephone boxes are going green, transformed into free, solar-powered mobile chargers to provide a carbon-neutral source of energy in the city.
The "solarbox," unveiled on Wednesday, was invented by two graduates from the London School of Economics (LSE) and can be used to charge phones, tablets, cameras and other devices.
The first pilot "solarbox" was opened for public use in Tottenham Court Road in London's main central shopping district on Wednesday, equipped with a solar panel which provides a clean, carbon-neutral source of energy.
A second solarbox is expected to be opened in January while more will follow. Organizers did not put a number on how many of London's red phone boxes, which are increasingly unused, will be converted into solarboxes.
Costs for the green box that can be used free of charge are covered through in-kiosk advertising.
The brains behind the solarbox, Kirsty Kenney and Harold Craston, won 5,000 pounds ($8,000) funding for the project from the Mayor of London, Boris Johnson, in his 2014 Low Carbon Entrepreneur competition this summer.
"In our modern world, where hardly any Londoner is complete without a raft of personal gizmos in hand, it's about time our iconic boxes were update for the 21st Century, to be useful, more sustainable," Johnson said in a statement (1 US dollar = 0.6174 British pound) (Reporting by Alicia Vicedo, Editing by Belinda Goldsmith.) ;))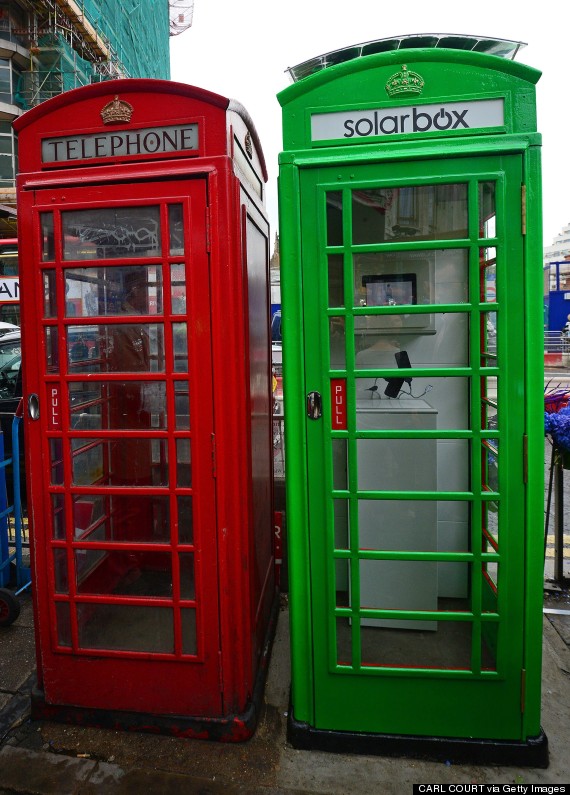 The first traditional London telephone box (R) to be transformed into a solar-powered mobile phone charger for use by the public, is pictured next to a traditional red telephone box in central London, on October 1, 2014. Use of the facility is expected to be free of charge. AFP PHOTO/CARL COURT
Related
Before You Go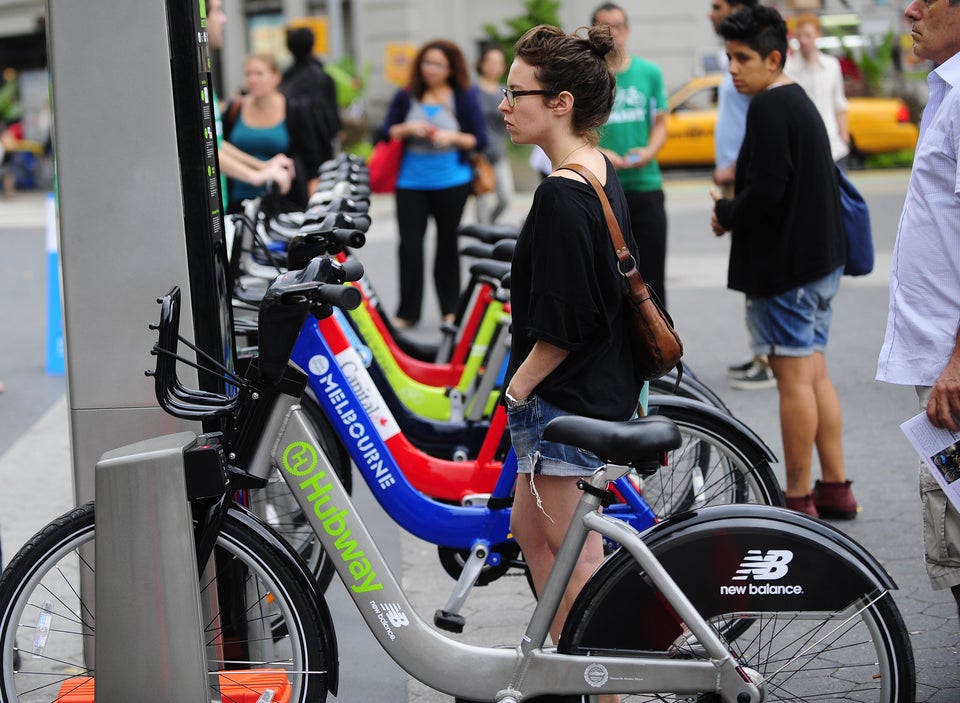 10 Hot Green Innovations