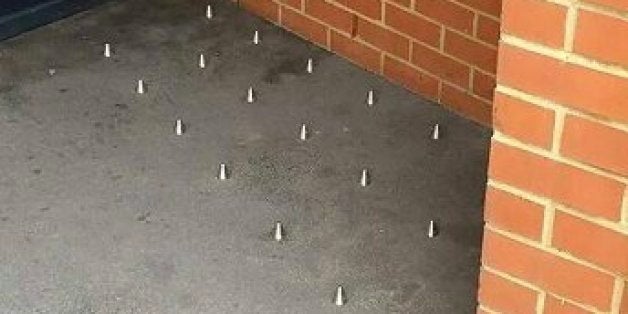 It took an undercover mission and vehement online protests, but now one entryway in London is free of pernicious spikes that could hurt the homeless.
Activists hit the streets and flocked to a Change.org petition after Property Partners installed ominous studs outside of an entryway to a luxury complex and in front of a Tesco supermarket on Regent Street, the Guardian reported. Managers at the supermarket insisted that the spikes were installed to curb smoking and other "antisocial" behavior, but advocates were outraged because they saw the measure as a way to deter homeless people from the area.
Tesco announced on Wednesday that it would remove the spikes, according to the Guardian, a decision that came on the heels of an outcry heard worldwide.
Tesco issued a statement later that day saying that it would get rid of the controversial studs.
"Customers told us they were intimidated by antisocial behaviour outside our Regent Street store and we put studs in place to try to stop it," a spokesman said, according to the Guardian. "These studs have caused concern for some, who have interpreted them as an anti-homeless measure, so we have decided to remove them to address this concern. We will find a different solution and hope this clears up any confusion."
LBR wasn't the only to group whose voice pushed for action.
As of Friday, more than 128,000 protesters had signed a Change.org petition urging Property Partners to remove the spikes.
"We should be looking after our vulnerable population not ostracizing them by moving them to places that are less intrusive to our lives, so that they are out of sight," the petition stated.
Even London Mayor Boris Johnson condemned the decision.
Related
Before You Go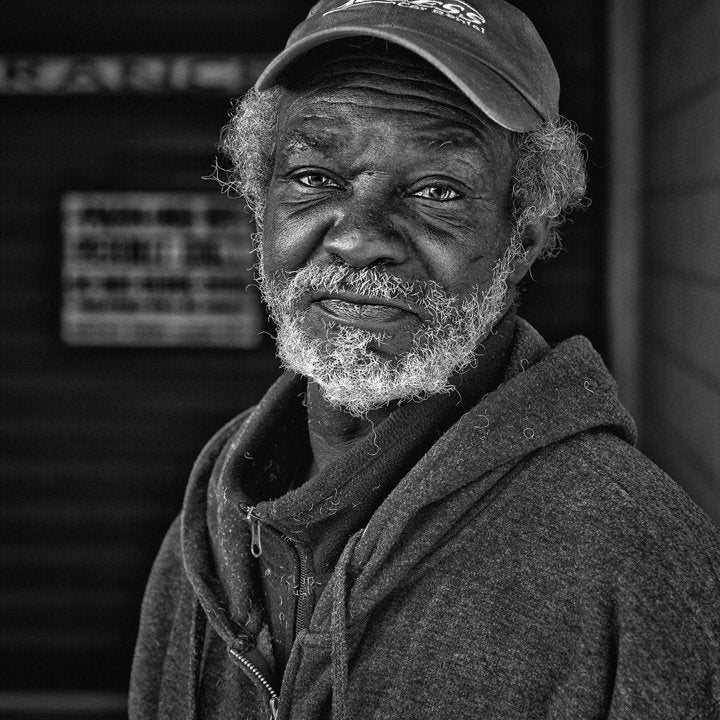 Haunting Photos Of Vets On The Street Underscores Homelessness Issue
Popular in the Community