The three attackers in Saturday's devastating attack on London Bridge and Borough Market have been identified.

All three of the men lived in the East London area.

Khurum Shazad Butt, 27, once worked for the city's transportation system and was featured in a controversial documentary about jihadis in the U.K. Youssef Zaghba, 22, was reportedly stopped last year trying to travel to Syria. 

U.K. officials arrested 13 people in their investigation of the attack, but have released most of those individuals. 
An extremist network that was previously largely unknown to European officials is coming to light after all three suspects in Saturday's deadly terrorist attack in central London were identified.
Police named the first suspect as Khuram Shazad Butt, a 27-year-old British citizen born in Pakistan, on Monday. The second suspect, 30-year-old Rachid Redouane, claimed to be Moroccan and Libyan. Redouane also went by the name Rachid Elkhdar. /www.theguardian.com/uk-news/live/2017/jun/06/london-attack-questions-police-khuram-butt-rachid-redouane-live?CMP=twt_gu"}}" data-beacon-parsed="true">The third suspect was identified on Tuesday as Youssef Zaghba, /news.met.police.uk/news/statement-on-investigation-into-london-bridge-and-borough-market-terror-attacks-244613"}}" data-beacon-parsed="true">a 22-year-old Moroccan-Italian man.
The three attackers plowed a van into a crowd on London Bridge and stabbed several people at the nearby Borough Market on Saturday night, killing seven people and injuring dozens, including an on-duty British Transport Police officer. 
Police officers killed all three suspects at the scene. 
It's still not clear which authorities knew what information about the suspects. Metropolitan Police said neither Redouane nor Zaghba had been known to police or MI5. Yet authorities reportedly stopped Zaghba in the Bologna, Italy, airport last March while he was attempting to travel to Syria via Turkey, several news outlets reported Tuesday. They found propaganda from the so-called Islamic State militant group on his phone, they said, but he wasn't arrested. The Italian government then reportedly notified the British and Moroccan governments.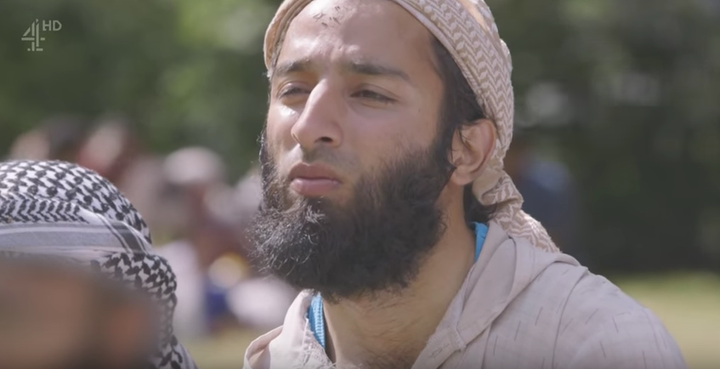 Butt, meanwhile, was no stranger to British authorities. Police said on Monday that he was on MI5's radar and had been investigated, but that there had been no intelligence suggesting an imminent attack.
Butt had also gained public attention. He was featured in "The Jihadis Next Door," a Channel 4 documentary that aired in January 2016. The film, made over the course of two years, shows him praying with an Islamist group called al-Muhajiroun in front of an Islamic State flag in London's Regent's Park.
He appears in the film alongside Mohammed Shamsuddin, one of the ringleaders of the group. Shamsuddin proudly proclaimed in the film that the jihadi flag may one day fly over 10 Downing Street, the British prime minister's residence. He is believed to have fled to Syria in 2014 and appears to have appeared in one of ISIS' execution videos.
All three men lived in East London, in the same area where authorities on Sunday arrested 12 people in connection with the attack. Police said Monday that everyone they had arrested had been released without charges; they arrested an additional person in the same area early Tuesday.
Butt's radical ideology had raised concern among his neighbors. One woman in the area had informed local police that she was worried Butt was trying to radicalize her children, the BBC reported. A man had called the terrorism hotline. 
Neighbors had also told the broadcaster that one of the attackers was married with two children and had lived in the town of Barking for about three years. 
"We spoke about a particular attack that happened and like most radicals he had a justification for anything ― everything and anything," the neighbor said. "And that day I realized that I need to contact the authorities." 
Representatives of mosque that Butt occasionally visited said in a statement that they did not know the suspect well.
"Many hundreds of people pray at the Jabir Bin Zayid each week, the person that we now know to be Khurram Butt would infrequently attend this mosque, we did not know him well, his name was not known to us, it has been brought to our attention that some years ago after interrupting a Friday sermon he was asked to leave the mosque," representatives of the Jabir Bin Zayid Islamic Centre in Barking said on their website. 
Butt "worked for London Underground for just under six months as a trainee customer services assistant, leaving in October last year," a Transport for London spokesman told HuffPost on Tuesday. He had also worked for a company that manages KFC restaurants, Sky News reported.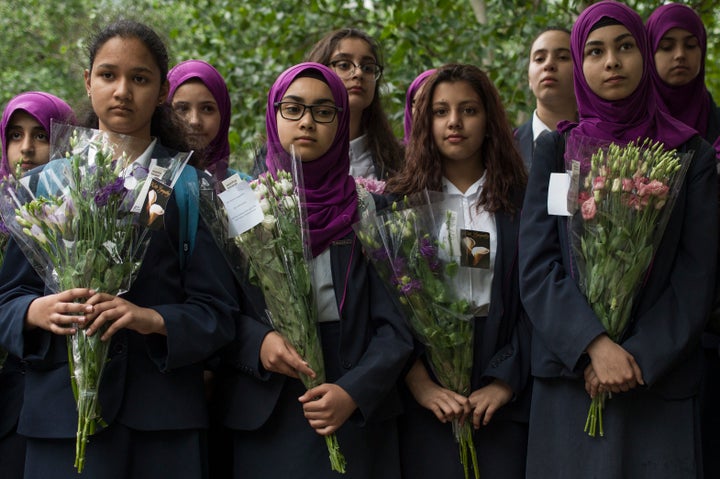 Reports emerged on Sunday that one of the attackers had carried an Irish identity card. According to BBC and Sky News sources, the card was found on Redouane's body. 
"There are a small number of people in Ireland who are being monitored and observed in respect of radicalization and matters relevant to that. In this case ― these facts are being checked ― my understanding is that this individual was not a member of this small group," Irish Prime Minister Enda Kenny said in an interview with RTE on Monday. 
Saturday's incidents marked the third terror incident in just three months in the U.K. In March, Khalid Masood plowed a rented car into pedestrians on Westminster Bridge before fatally stabbing a police officer. Six people, including Masood, died in that attack. Last month, a suicide bomber killed nearly two dozen people at an Ariana Grande concert in Manchester. 
Metropolitan Police said Monday that they currently have 500 ongoing terrorism investigations, involving 3,000 suspects of interest. "A small number of the highest priority investigations involve current attack planning, and these investigations command a significant proportion of our resource," the police added. 
But there's no excuse for anyone slipping through the cracks, U.K. Foreign Secretary Boris Johnson said Tuesday.
"How on earth could we have let this guy or possibly more through the net?" he said in a Sky News interview. "What happened? How can he possibly be on a Channel 4 program and then committing atrocities like this, and that is a question that will need to be answered by MI5, by the police as the investigation goes on."
This is a developing story and has been updated throughout. 
Calling all HuffPost superfans!
Sign up for membership to become a founding member and help shape HuffPost's next chapter
BEFORE YOU GO
PHOTO GALLERY
London Attacks Aftermath