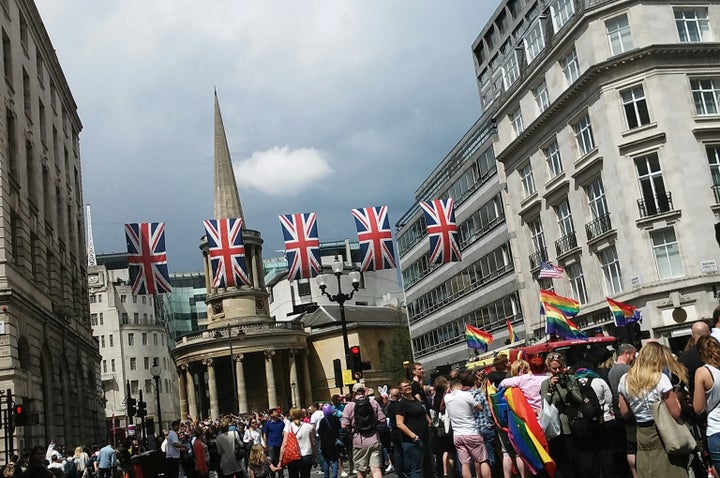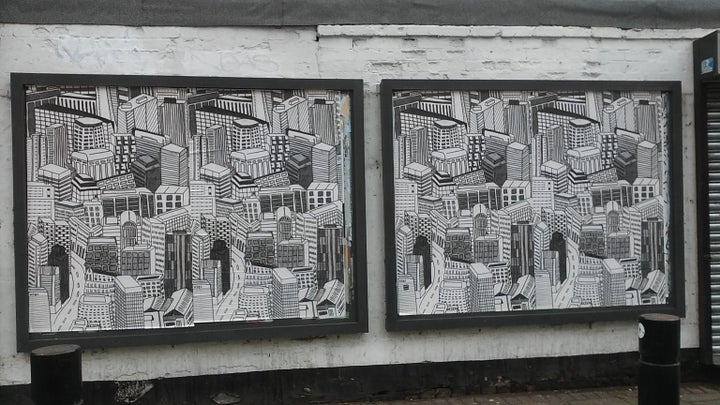 TRANSPORT
When in London, WALK EVERYWHERE IF YOU CAN! Though London is massive, if you have the time and the energy, walking helps you catch all of London's little expressions of beauty, such as street art, historical buildings, and other cultural insights. But if you hope to see different parts of the city in a short time frame, public transport can save you. Just make sure to follow these tips so you don't spend a fortune on the somewhat expensive London transport.
To and From the Airport: Heathrow: A tube journey on the Piccadilly Tube Line takes about 50 minutes from Heathrow Airport right into Central London, and this only costs around 6 pounds. While the train is quicker for reaching Central London, it is so much more expensive than the easy tube ride. Gatwick: Southern Train Lines head from Gatwick Airport to London Bridge Station in Central London frequently, and the journey takes around an hour and costs around 11 pounds. This is easily the most straightforward and affordable method of transport. Stansted: Take the National Express Coach Bus from the airport to either Liverpool Street Station(East/Central London) or Victoria Coach Station(West/Central London). This journey costs around 10 pounds, depending on the time of day, and takes between 1 and 1.5 hours. Luton: National Express Coach Buses also represent cheap and easy ways to reach Luton Airport, but there are many other coach bus companies that work here as well. EasyBus, owned by EasyJet which often flies out of Luton, can be another cheap option. (All bus and train tickets can be bought on the day of, at the train station, at the airport, or on the bus itself. If you prefer to book tickets in advance, this can be done on the transport company's website).
Within London: The most important step to traveling in London is buying an Oyster Card. They are sold in almost any convenience store and cost only 5 pounds. Then you can add money to your card at tube stations or in convenience stores so you can use the public buses and the underground.
Bus: Any bus journey costs 1.50 pounds, which is significantly cheaper than the tube. Every bus stop has a small map that outlines various bus journeys around London, and every stop is announced inside the bus so you always know where you are.
Tip: After using your Oyster Card for a bus journey, any other bus journeys you take within 1 hour of touching your card the first time will be free.
Tube: In comparison to the bus, the tube is faster and easier for traveling longer distances in the city, so always check your journey on tfl.com to compare prices and travel times. Every tube station has a London city tube map, so you can easily plan your journey.
Tip: The price of a tube journey increases as you leave Zone 1, so try to stay withing this area when traveling and then walk to your destination if it lies in Zone 2.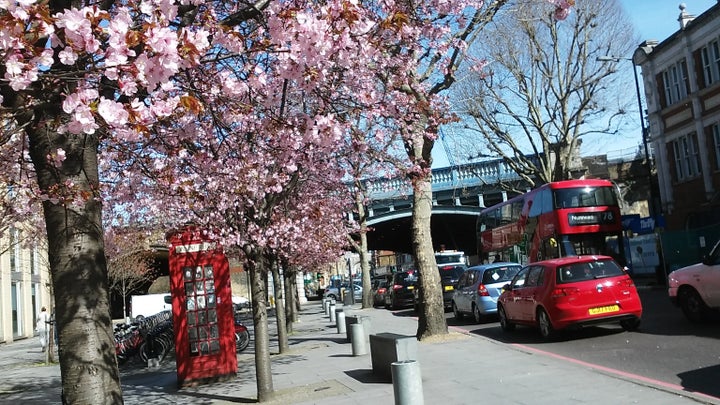 ACTIVITIES
With endless things to do in London, here are some of my favorite attractions that cost little to no money, since I am an avid fan of budget travel.
Regent's Park Walking, napping, or having a picnic in a park is a necessity during nice weather in London. All parks are free to enter, and though Hyde Park gets all the attention, Regent's Park is much more beautiful (the rose garden is STUNNING) and easier to navigate. Location: Northwest of Central London, has its own tube station.
Victoria and Albert Museum All of London's museums are free, and all are definitely worth visiting. But the V&A is the best museum by far, with its gorgeous architecture and design, and wide variety of art and history displays from other cultures. Location: Short walk from Kensington Tube Station.
Tip: Visit the cafe just to admire the beautifully decorated room.
Covent Garden This little area of narrow streets, unique shops and wonderful restaurants is the perfect place to spend an afternoon walking around, people-watching, and browsing through cool shops. The Covent Garden Piazza is an indoor market hall that usually has music performers and is full of quirky stores. Visit both Twinings and East India Tea Company shops for free tea samples. Location: Central London, has its own tube station
Tip: Just off of the street called Shorts Gardens is Neal's Yard, a tiny square where the brightly colored buildings and flowers rival something out of a Dr. Seuss book. You can also find amazing healthy food places here, like 26 Grains and Wild Food Cafe.
Theater The variety, availability, and quality of shows in London is unbelievable. Whether it be a huge professional theater in the West End, or a small local comedy show, never turn down an opportunity to dive into London's entertainment scene. Location: Theaters are all over London, but most of the best ones are concentrated in the West End. Crowded areas like Leicester Square and its surrounding streets are full of box offices where you can purchase cheap tickets in the morning for a show that same night.
Tip: If you are in the area for a longer period of time, it's worth signing up for the National Theater email list. On this website you can find cheap discounted tickets for some of London's most popular shows.
Brick Lane Full of quirky street art, vintage shops, and curry houses, this street vibrantly showcases London's artistic side and its thriving immigrant culture. A whole afternoon can be spent browsing through bookstores, record stores, art stores, or whatever your heart desires. Location: East London
Tip: On Sundays, Brick Lane fills with outdoor food vendors and carts selling antiques and vintage apparel. Also on Sunday mornings, take a short walk northeast from Brick Lane to visit the beautiful Columbia Lane Flower Market.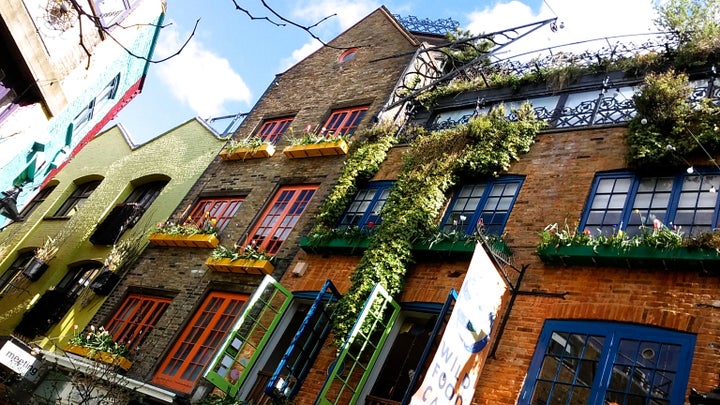 VIEWPOINTS
Rather than pay for the overpriced and touristy London Eye, visit one of these unique spots for a great panoramic view of the city.
Top Floor of Tate Modern Art Museum Location: On the South Bank right in front of the river Cost: The entire museum and the the top floor cafe/lookout point is free, so you might as well check out some of the art in addition to enjoying the view
Sky Garden Location: Top Floor of the Walkie Talkie Skyscraper (Also known as 20 Fenchurch Street) Cost: Free to enter, though it is recommended you buy at least one drink at the bar. The drinks are delicious but pricey, around 10 pounds, but worth it.
Climb The Monument Location: Short walk from Monument Tube Station Cost: 4.50 pounds, or 3 pounds with a student card
Tip: My favorite view in all of London is crossing the Waterloo Bridge at night. One one side you can see Big Ben, Houses of Parliament, The London Eye, and the Jubilee Bridge, whereas the other side shows St. Paul's, The South Bank, Blackfriars Bridge, and the distant skyscrapers of Canary Wharf. Everything in sight is lit up different colors and it is absolutely magical.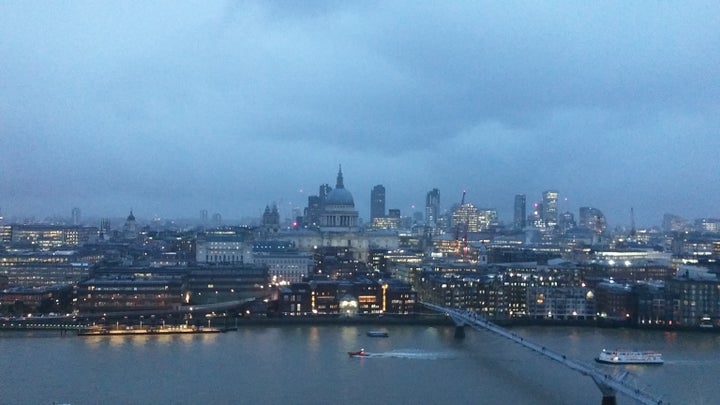 FOOD AND DRINKS
Here are also a few of my favorite places to eat in London.
Chez ZouZou Moroccan Cafe Location: Hoxton Street in East London Cost: Super cheap for amazing quality food. A huge vegetarian mezze platter including falafel, hummus, pita bread, salad, and couscous is only 6.50 pounds.
Tip: The pizzas here are also amazing. I've still never found a cheaper margarita pizza anywhere in London (it's only 2.99 pounds at Chez ZouZou)
Gordon's Wine and Cheese Bar Location: Short walk from Embankment Tube Station Cost: For 6.50 pounds, you can choose 1 decent sized block of cheese with bread and various jams and chutneys. Wine costs vary, but most are decently cheap for central London.
Tip: Try to visit on a weekday afternoon, as the building is tiny and fills up quickly. You most likely won't find anywhere to sit at all on a weekend or in the evening.
Sourdough Pizza from Franco Manca Location: various locations throughout London Cost: A basic sourdough pizza with tomato, garlic, and oregano is about 5 pounds, adding any toppings are worth the extra cost (wild mushrooms are the best)
Planet Organic Location: Various locations in central London Cost: Some items in the grocery section are expensive, but the hot food counter offers decent sized salad bowls for 5 pounds.
Tip: If you take the time to really browse through the grocery section, you can find some amazing health foods for cheap prices. You can find everything from vegan desserts, to green juices, to sprouted breads, to interesting cereals.
Pret A Manger Location: ALL OVER THE PLACE Cost: Very affordable and convenient food for eat out or take away. A good sized salad bowl costs between 4 and 5 pounds, whereas healthy sandwiches cost between 2 and 4 pounds. Cheap fruit bowls, protein pots, soups, and oatmeal bowls are also perfect for a quick meal.
Tip: There is a Pret A Manger in most London airports, so buy your travel meals here for something cheap, healthy, and delicious. Also, sometimes the eat-in prices are more expensive than take-away prices, so keep that in mind.
Afternoon Tea As an important aspect of English culture, many travelers like to experience a traditional teatime. London is full of places to indulge in this mid-afternoon treat, and every place offers basically the same supply of tea, finger sandwiches, scones with jam and clotted cream, and desserts. I have also written a more in-depth article about specific afternoon tea spots, so here is the link for that. https://gabbyboucher12.wordpress.com/2016/02/21/the-wonders-of-tea-british-edition/
While this was quite a long article, I have written a more straightforward post for The College Tourist about the top 8 Things To Do in London.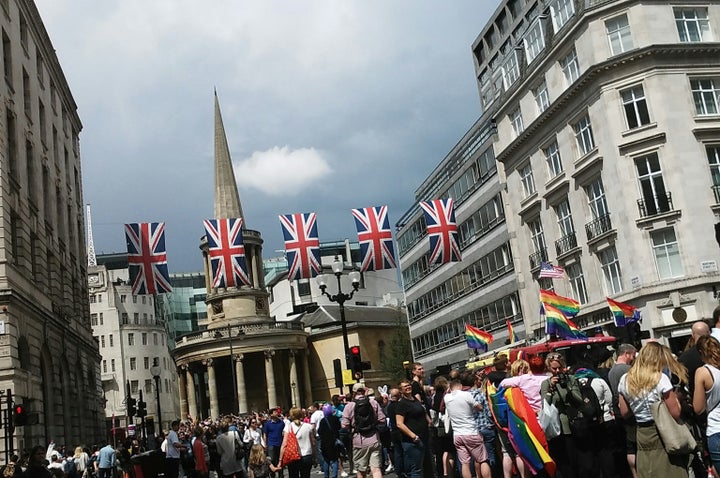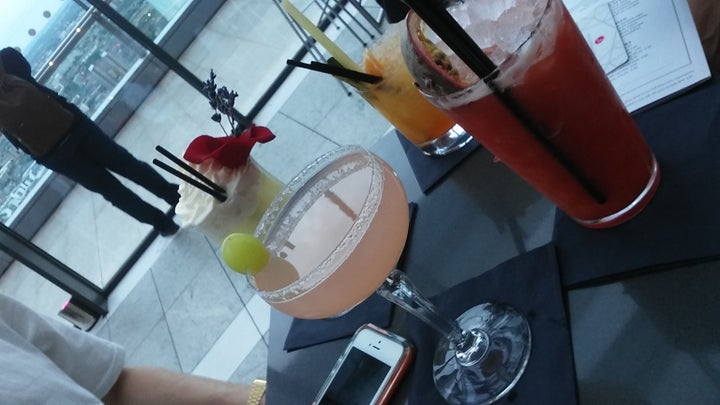 Related
Popular in the Community