 Like some kind of tireless, question-asking robot, Sen. Carl Levin (D-Mich.) grilled JPMorgan Chase executives relentlessly for close to four hours on Friday about the bank's disastrous "London Whale" trades.
Though the executives mostly held their ground and kept embarrassing soundbites to a minimum, Levin created plenty of uncomfortable moments for them during a hearing before the Senate Permanent Subcommittee on Investigations about the London Whale. Along with testimony from bank regulators at the Office of the Comptroller for the Currency, the entire hearing lasted more than five hours. Most of the time Levin was the only senator in the room.
The executive that had the hardest time was Chief Financial Officer Douglas Braunstein. Levin quizzed him for several minutes about statements Braunstein made to investors during an April 13, 2012, conference call. At the time, the media was full of stories about massive positions in credit derivatives held by a trader at the bank's Chief Investment Office known as the London Whale. Ultimately, JPMorgan would acknowledge that the trades went horribly wrong, costing the bank more than $6 billion.
At the time, though, CEO Jamie Dimon assured investors that the London Whale story was a "tempest in a teapot." And on the same call, Braunstein claimed that the CIO's positions were vetted by the bank's risk managers and routinely reported to regulators.
After several minutes of rapid-fire questioning from Levin, Braunstein painted a more nuanced picture of what was true about the CIO's positions on that day: They actually had not been vetted by risk managers and their positions were not, in fact, routinely reported to regulators.
But those answers did not come easily. At one point, after several apparently unsatisfying attempts to get an answer from Braunstein about how much information the bank gave to regulators, Levin was exasperated.
"I'm going to read this to you," he said, waving Braunstein's past statements in the air, "I'm going to keep reading it to you until you give me the answer. Did they get the information on those positions on a regular and recurring basis -- you know what those positions are, on Whale trades -- as part of normal reporting? Did they?"
"They did not get detailed positions regularly," Braunstein said.
"OK, I'll settle for that," Levin said. "What you say here today is finally more accurate. What you said that day [April 13, 2012] was a very inaccurate impression."
Levin also pressed the former head of the CIO, Ina Drew, on her emailed invitation to a CIO trader to "tweak" daily profit-and-loss statements to show a profit.
"You're suggesting clearly that he tweak the marks, correct?" Levin asked.
"I used the word 'tweak,'" Drew said, explaining that she added that she was trying to push the trader to use less-conservative valuations of his trading positions, to show a profit if possible.
"It would help, you said," Levin said.
"Yes, only with demonstrable data," Drew said.
The senator also questioned Peter Weiland, the former head of market risk at the CIO, about his admonition to a JPMorgan analyst not to use email to discuss efforts to tweak models in order to make the bank's capital position look better.
"Why hide it?" Levin asked.
"It wasn't the business purpose, it wasn't what we were trying to achieve," Weiland said. "[The analyst] had a misunderstanding as to what we were trying to achieve. He was treating it as a mathematical problem rather than understanding the actual rules."
"Why not put it in writing?" Levin asked.
"I didn't want anyone to misconstrue what we were trying to achieve," Weiland said.
"I thought he was doing what you said he was doing -- optimize regulatory capital," Levin said.
"That's what he was trying to do," Weiland said. "We said that's not the objective of the exercise."
"That's why you said 'not in writing'?" Levin asked.
"Don't do it, don't say it," Weiland replied.
Sen. John McCain (R-Ariz.) made a cameo at the hearing, during which he lured JPMorgan's Chief Risk Officer Ashley Bacon into this exchange:
"Do you believe you're too big to fail?" McCain asked.
"I don't believe that," Bacon said.
Related
Before You Go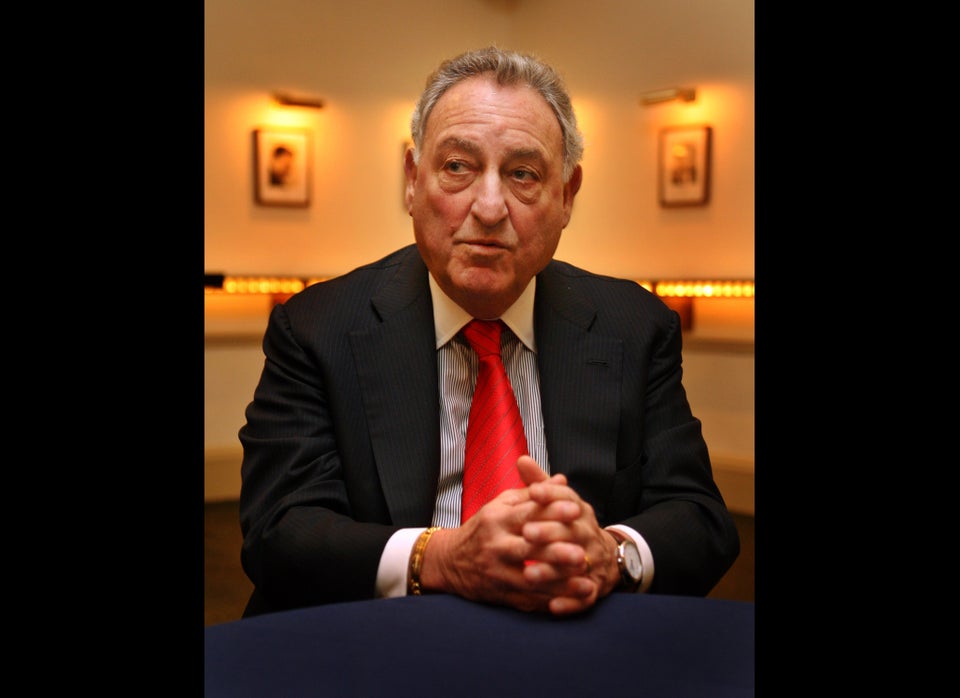 Bankers Who Want To Break Up Big Banks
Popular in the Community