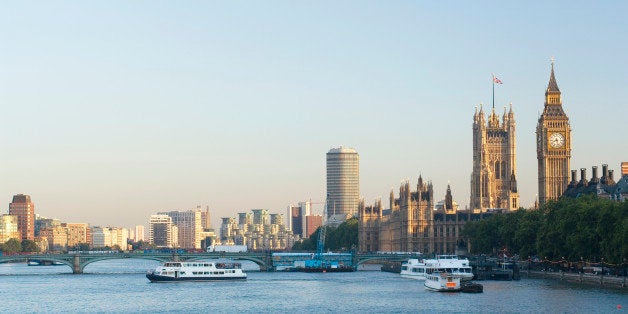 A few months ago I wrote about dining at the Colony Grill Room in London's Mayfair. To get there, Jackie and I had passed through the sleek, welcoming lobby of the new hotel that houses it - The Beaumont - and thought, gee, this is a place we'd love to stay some time. And on our most recent trip to London, we did just that. In the restaurant story, I referred to the site as a "repurposed 1926 building" but didn't mention that it had originally functioned as a parking garage. In the London of the 1920s and '30s, a number of elegant garages were built to accommodate the growing number of cars owned by up-to-date urbanites, and this was one of the handsomest; its exterior, indeed, is landmarked.
Happily, its interior - mostly parking bays and ramps - isn't. This is the first hotel of the Corbin & King group, known for its atmospheric restaurants, and, with the firm of ReardonSmith Architects, they have evoked a globetrotting, high-speed Deco elegance that, as I suggested in my comments on The Colony, may be drawn more from romantic fantasy than from real life (and all the better for that). For years before the project came about, Jeremy King and his wife, Lauren Gurvich, had been accumulating twentieth-century art, and there are paintings all over the place, including one, in our room, of a stern society dame in a fur stole and a monocle, toy poodle on her gold-brocade lap. Lots of sculpture, too: in a mirrored niche off the lobby there is an arresting bronze by Lucien Gibert of the head of the aviator Jean Mermoz, whose flowing hair makes it look as though he were standing in a high wind or that he'd left the window of his monoplane open.
The very public focal point of the ground floor is The Colony bar and restaurant, where an excellent breakfast is served (the continental version is included in the price of the room); there is a great deal of social life to be witnessed or shared as eaters and drinkers come and go throughout the day. If the prospect of encountering strangers makes you nervous, there is also the Cub Room: a lovely, quiet bar for hotel guests only. You can hide there at breakfast time or any other time till late at night.
The rooms are carefully designed not to be complicated either visually or functionally: there's good, well-made dark-toned furniture with forms and details in keeping with the hotel's theme, and bearing particularly elegant hardware. The light switches - amazingly in a new hotel - simply turn the lights on and off, a welcome return to common sense. Our ample bathroom had a warmed tile floor - nice no matter what time of year - and floral-scented toiletries by the London firm D.R. Harris. Our room came with a Nespresso coffee maker, a tea kettle and all the fixings, including real milk in the mini-bar fridge. All non-alcoholic drinks and sweet and salty snacks were "free" - i.e. included in the price of the room; we've run into this once or twice before and hope it marks a trend. It delights guests (such as me) all out of proportion to its cost to the hotel. Air conditioning is efficient and silent; the vents are invisible and hence do not spoil the room's looks. Built out from the upper reaches of the façade, there is also a suite-cum-artwork by the sculptor Antony Gormley. It is entitled ROOM.
Service approaches the ideal. Everything happens quickly, and many people in the lobby and the restaurant somehow know a guest's name. Staff members are personable and well trained - and quick-witted too, as I found out when, on our flight from London to Palermo, I discovered that I'd lost a little purse full of euros, dollars and theater tickets. I phoned the front desk during our brief plane-change in Milan, and within about two minutes the man on duty had spoken to the housekeepers and determined that it had not been found in the room. There were other possibilities for where I might have stupidly left it, and when we arrived at Palermo an e-mail was already waiting on my phone assuring me that the purse had been found. It was all so expeditious, reassuring and professional.
In the basement is a small but none the less smart spa with lots of chrome, a two-chair barber shop and no New Age nonsense. There is a tiny sauna, a tiny steam room (plus treatment rooms), a tiny plunge pool, which I am told is kept at an arctic 53 degrees F (12 C), and, even worse, a basin full of crushed ice into which you can thrust your head or scoop over your body if you enjoy such things and have a strong constitution. The spa attendant assured me that she had seen people using these frosty amenities, and she seemed to be a truthful person.
The Beaumont is just a few steps from the bustle of Oxford Street and Selfridges. But you're troubled by no noise, no crowds and little traffic on its tucked-away corner of Mayfair overlooking the Brown Hart Gardens urban park. In fact, it is so quiet that if you need a cab the doorman may have to dash to the next street to fetch one for you. Or you can hitch a free ride in the hotel's gigantic Daimler limousine: if it's available, guests may ask to be driven to any nearby destination.
As in their restaurants, Corbin & King have summoned up past elegance, but with all the modern conveniences proper to a luxury hotel, while engendering a warm, hospitable atmosphere conducive to relaxation and pleasure. And that is just what hotel-keepers ought to do.
The Beaumont is in a former parking garage built in 1926; Antony Gormley's ROOM suite-artwork is built out over what is now the guests-only Cub Room bar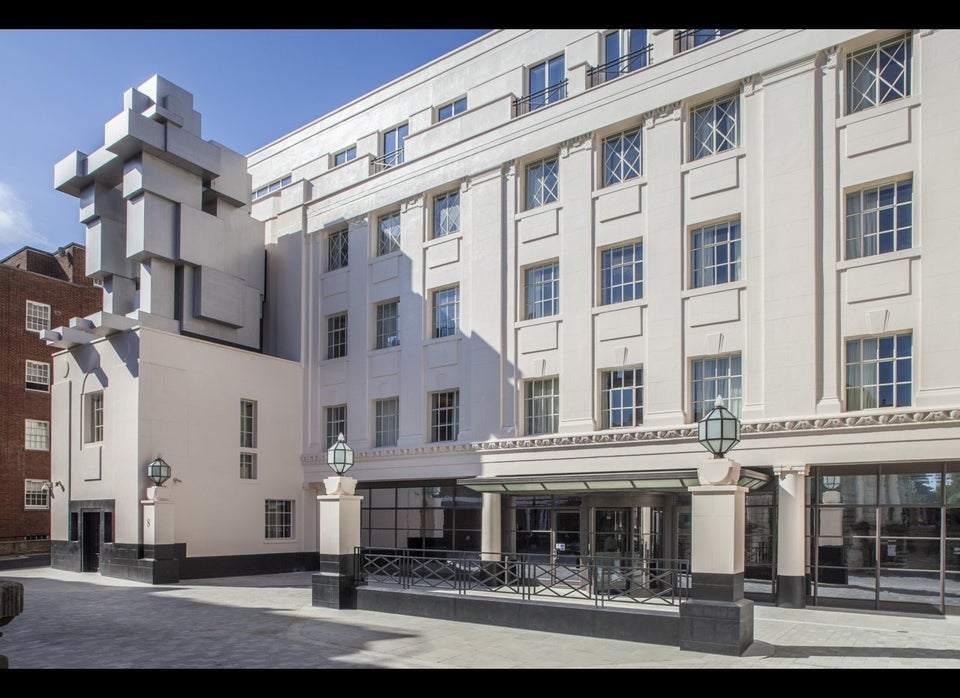 The lobby. Through the portal at the left is the heart of the hotel: the bar and restaurant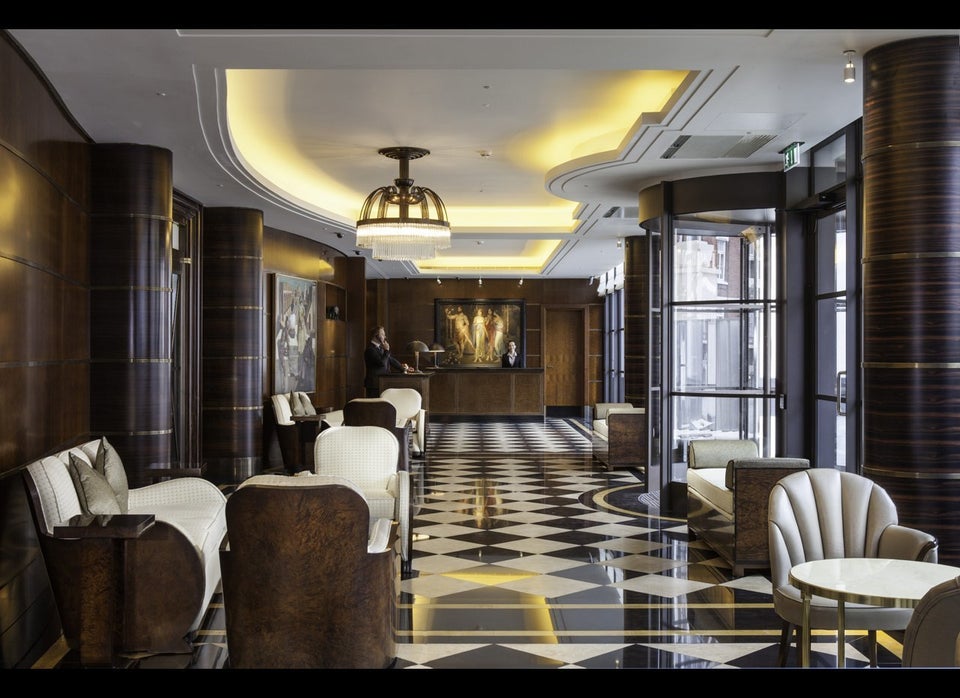 This arresting bronze is among the hotel's many artworks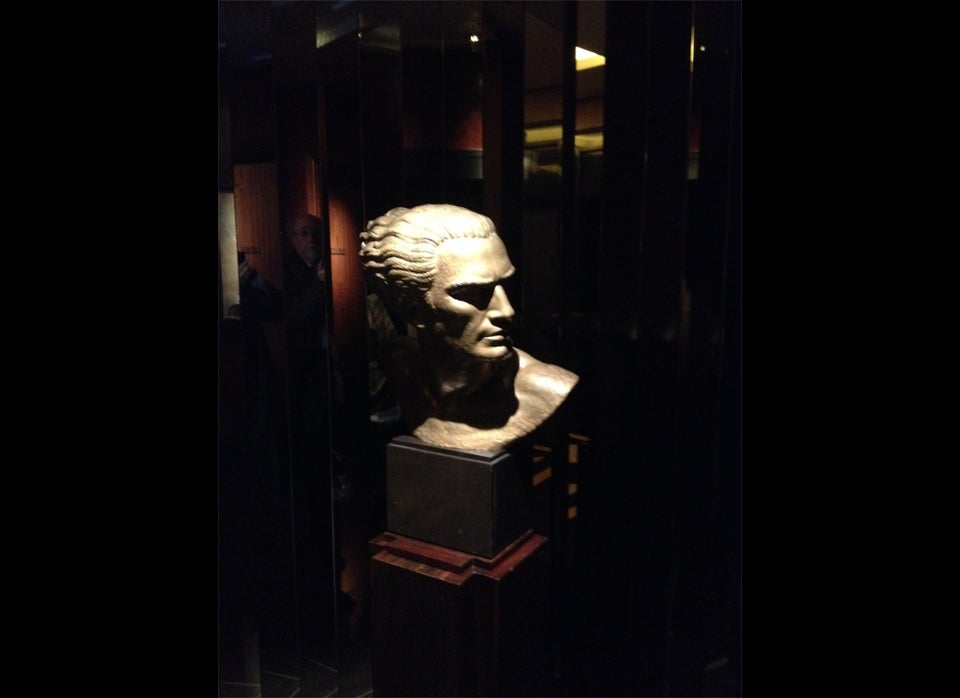 A "classic" room: Photographs of people traveling are hung everywhere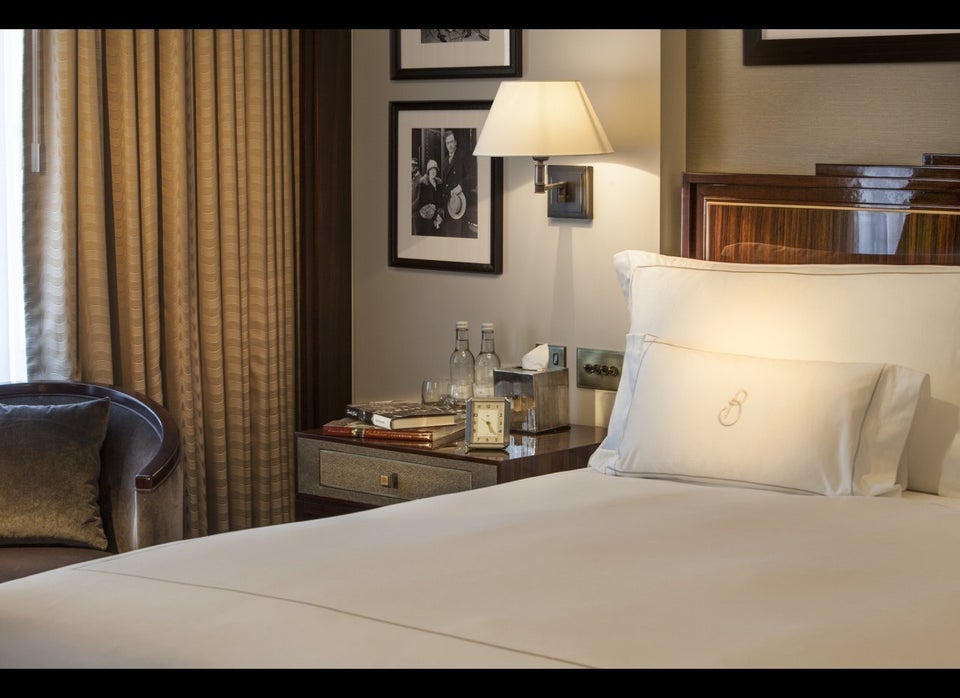 The switches simply turn the lights on and off: a relief after all those complicated lighting schemes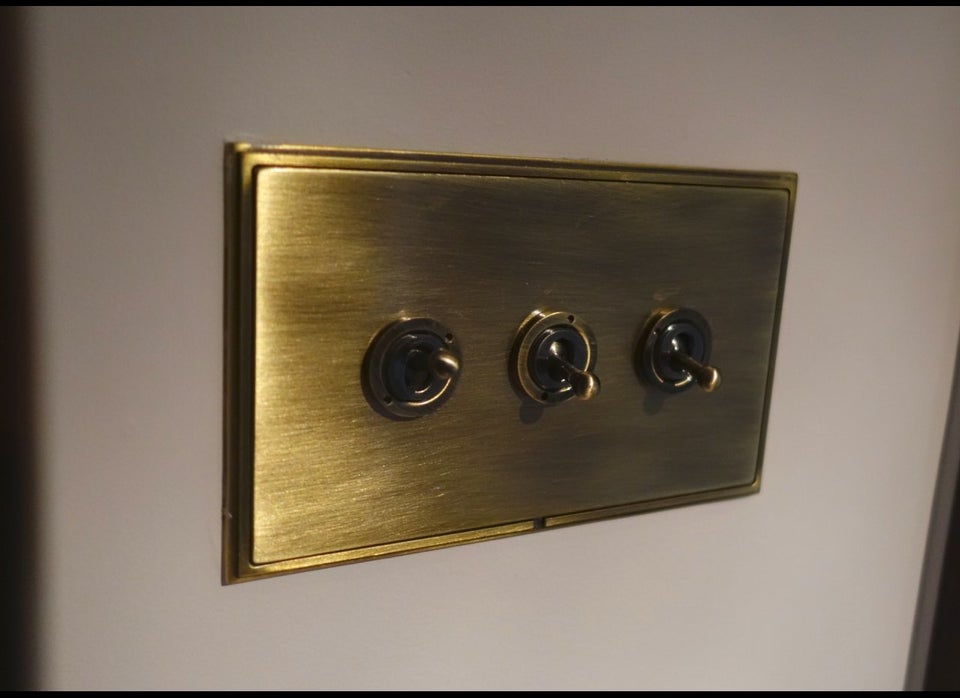 This imposing woman kept a beady monocled eye on us in our room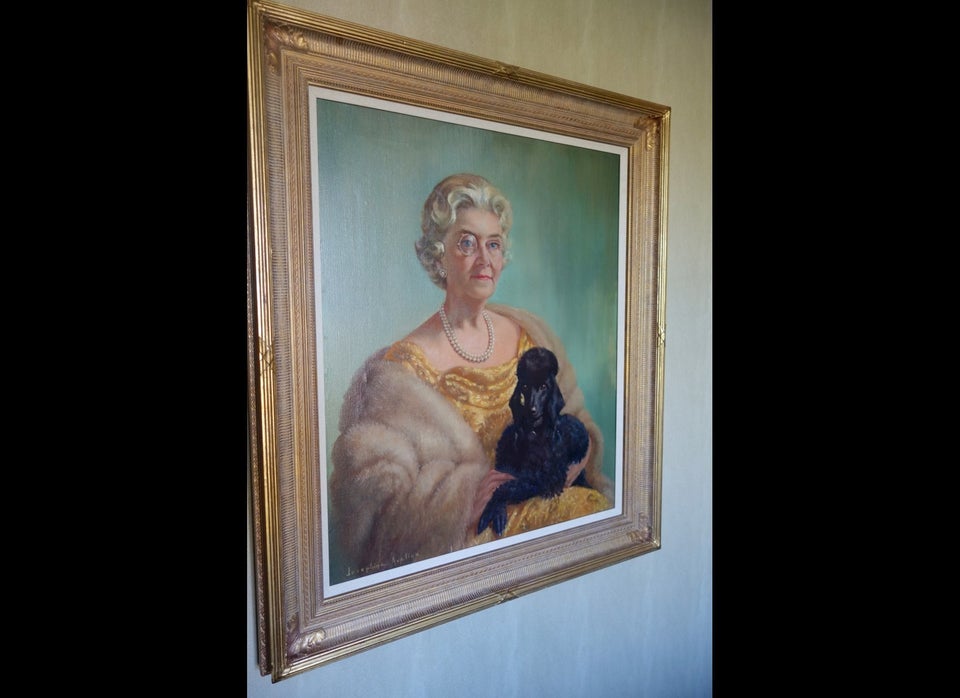 Good toiletries from D.R. Harris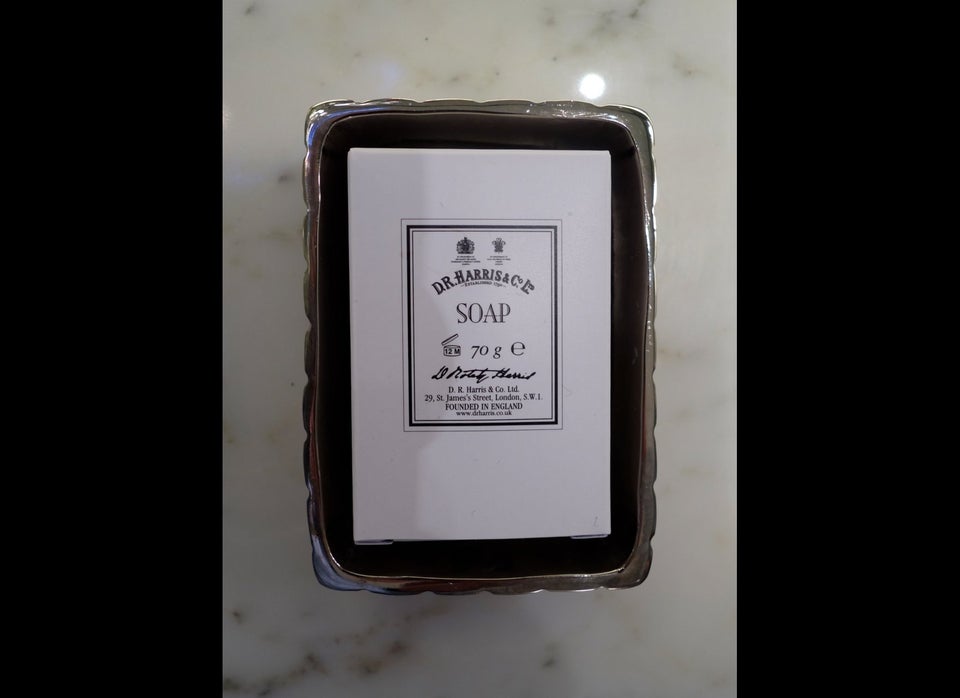 A welcome gift of chocolate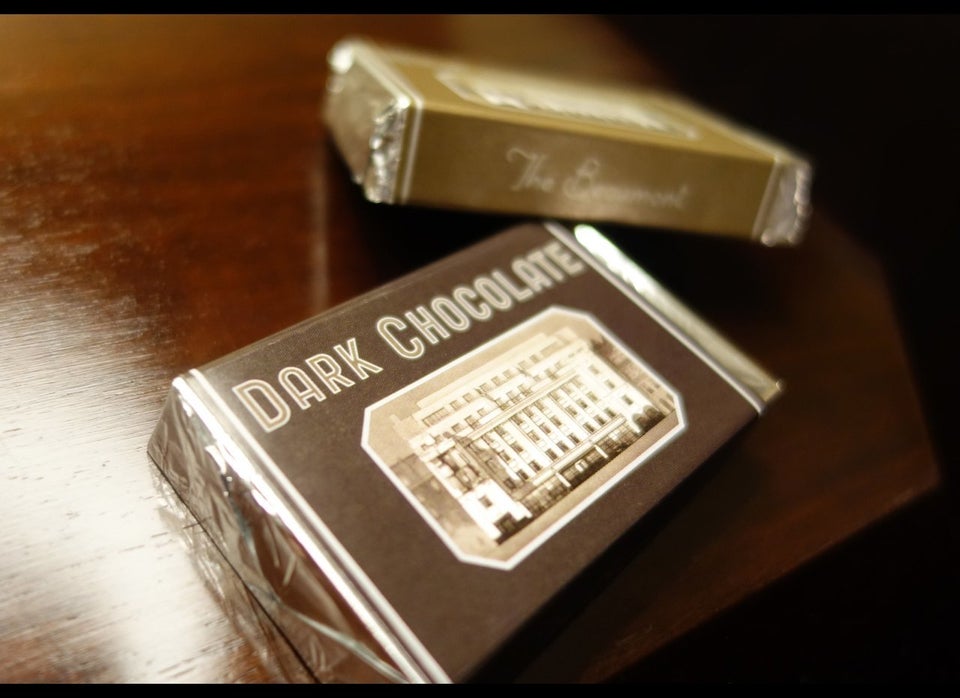 The Cub Room: a quiet guests-only bar where you can have a tranquil breakfast if you don't feel sociable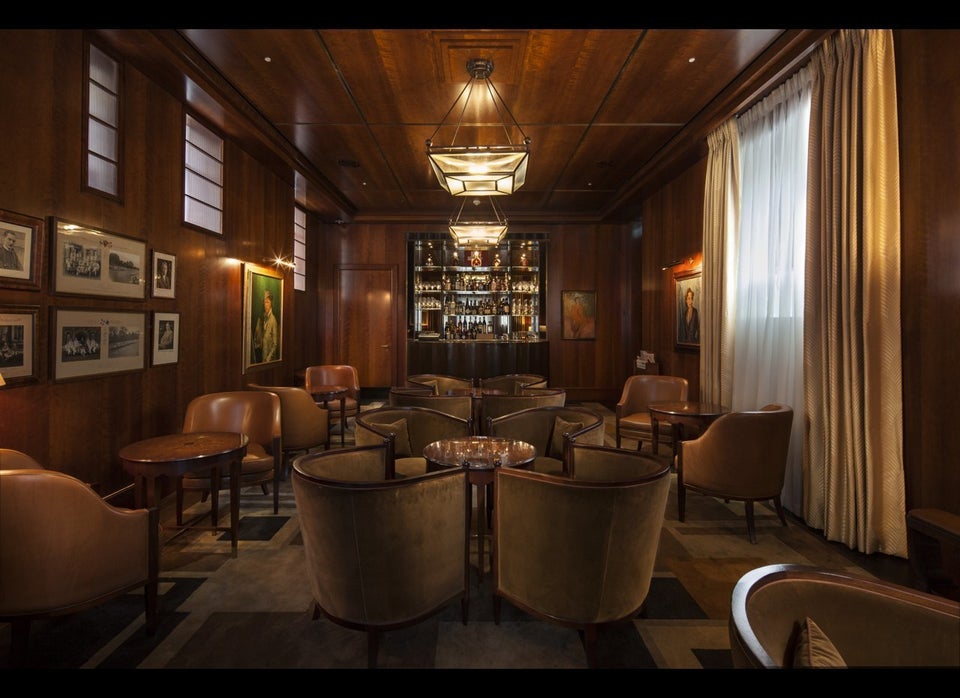 The heart of the hotel is the "American" bar and the Colony Grill beyond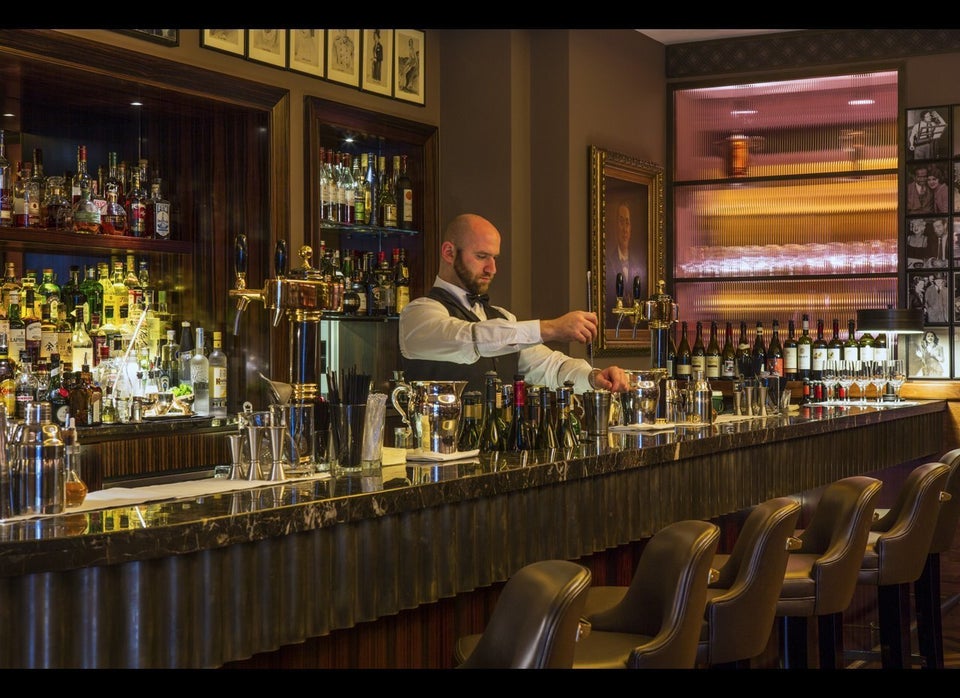 The hotel overlooks this elevated urban park, Brown Hart Gardens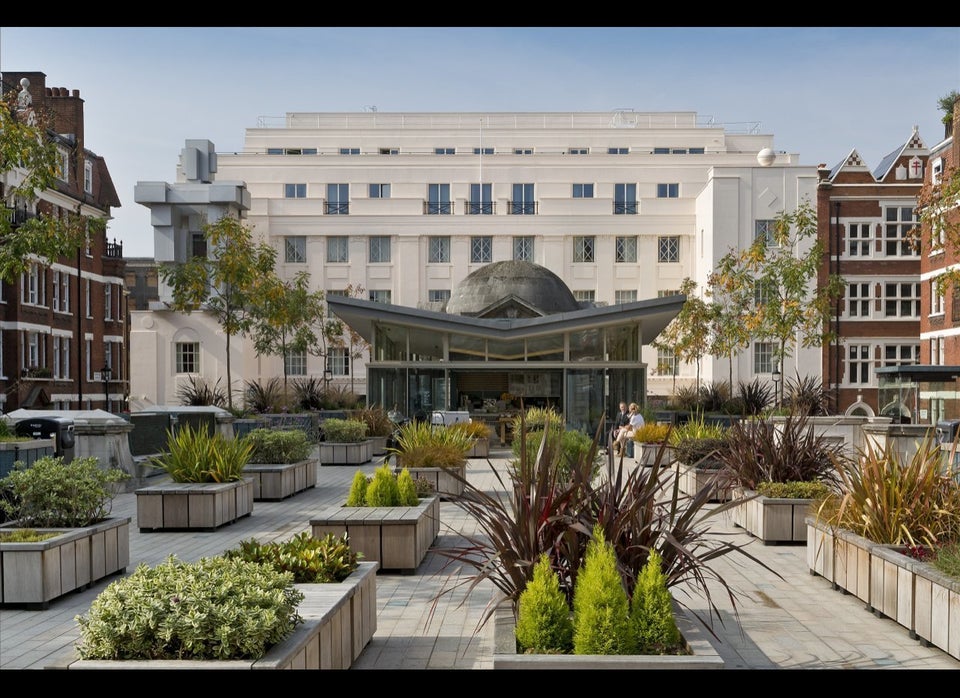 The Beaumont. 8 Balderton Street, London W1K 6TF; +44 (0) 20 7499 1001; info@thebeaumont.com; http://www.thebeaumont.com/. Rooms start at £395 ($600), including tax, breakfast, WiFi, non-alcoholic mini-bar and even a ride in the house Daimler.
Popular in the Community