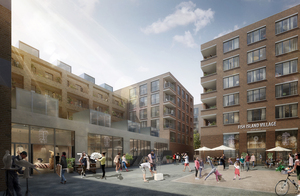 Last week the Economist wrote a piece exploring the rise of London. It was interesting for its comparison with New York, both in terms of the proportion of the population who reside there, and the proportion of the economic activity that takes place there.
The general thesis was that whilst London was undoubtedly huge, when compared with New York, it should quite logically be even bigger to reflect its key role in both the British and European economy.
That's certainly the view of a recent Deloitte report looking at the 50 so called global cities that are said to play a huge role in the social and economic wellbeing not just of their host country, but of the world as a whole.
The report was based upon data by BoardEx, which is a repository of some 750,000 executive profiles. This data was trawled to find executives who could be associated with one of London, New York, Paris, Tokyo, Hong Kong, Singapore or Sydney, and collated it with equivalent sources from other countries.
It found that London was in pole position amongst these global cities, with executives in the city drawn from 95 different countries, which is five times that of Sydney.
These leaders are then exported to more countries than any other city, with London 'alumni' working in an impressive 134 different countries.
This level of diversity is crucial to the economic growth of the city, especially in creative and high-tech industries, and this is born out by the data.
It shows that London is home to over 1/3 of all European Fortune 500 companies, and has three times more corporate headquarters than any other city in Europe.
What's more, the Greater London Authority (GLA) reveal that the creative and high-tech industries have increased their Gross Value-Added (GVA) by 16.4% since 2009 and now contributes over £35 billion per year.
What's more, this sector is also incredibly productive, producing 25% more than other London industries, and a whopping 40% more than other creative sectors elsewhere in Britain.
Central to this growth is the extremely high concentration of top-ranked universities in the capital. There are 15 top universities or business schools in London, which helps the capital find the highly skilled people needed for growth.
Data reveals that the proportion of the workforce that are in high-skilled work is increasing significantly. This is happening alongside the growth in automation of lower skilled work, suggesting that whilst automation may impact the lower end, it is also resulting in more high-skilled jobs.
Despite this growth in high-skilled work, the report does urge London's universities to keep churning out talented people, as companies throughout the capital report challenges in finding the talent they need to grow.
The authors suggest a number of strategies for tackling this, including:
adapting the subject matter of degrees to ensure a better fit with the needs of industry
continual professional development for employees
improving language skills, especially amongst natives
bridging the communication gap between generations to allow for more effective knowledge transfer
The report does urge Londoners not to rest on their laurels however, not least when it comes to gender diversity. It suggests that much of the labour market growth in the last 20 years can be attributed to greater female participation in the workforce, with policies such as maternity leave and childcare provision supporting this growth.
Nonetheless, this has not yet translated into more equal representation of women in executive roles. The authors advocate a number of challenges that London, and other global cities, will need to tackle if this is to be addressed, foremost amongst them the cost of living.
It's a challenge that has seen some interesting projects emerge to try and tackle. For instance, The Collective, which is due to open in May 2016, offers 12,000 square feet of shared living space in a vast abandoned office space that has been converted into what the company are calling a co-living space.
Or you have the Fish Island Village, which is a project being developed by Peabody & The Trampery. It offers entrepreneurs a space to both work and live. The facility, which is being developed in Hackney Wick, will offer residents shared facilities and a range of support services to help grow their business.
It's a project that has the full support of Mayor Boris Johnson.
"This partnership is a shining example of what can be done to support the needs of our creative and tech talent," he says. "This scheme truly rethinks the concept of how people live and work and could be replicated both in London, and other major cities across the UK."
These schemes certainly aren't going to tackle the challenges facing London on their own, and Deloitte remind us that the current status London enjoys at the top of the Global Cities pack could be at stake unless they are tackled, it is a sign that they are being taken seriously.
Their success is something only time will reveal.
Popular in the Community