There are three words no man should ever have to say at a bachelor party: "Table for one."
Thanks to a handful of canceled flights Thursday evening, that's been the reality of Robbie* Chernow, a New Yorker who flew into Chicago for his friend Jake's bachelor party this weekend, then ended up carrying the torch alone.
*("Too immature for Robert and not cool enough for Rob," he told HuffPost.)
"The original plan was for me to get here a few hours earlier, but when I got here I found out that the two other flights with the bachelor and others in the party had both been canceled," Chernow explained to The Huffington Post, sending along a photo of a canceled ticket as proof of the mishap, "and they couldn't rebook in a timely fashion -- thanks Delta!"
"I've been sticking to our planned agenda pretty much step for step -- just alone," Chernow added. "I've also changed some little things ... since the scheduled "get ready" time is much shorter for one person than 10."
So far, he says, the highlight has been meeting Chicagoans, whom he describes as "encouraging and accommodating." Once he got over the initial shock, he's had a pretty great time -- despite his apparent sadness in every photo.
Here's what Robbie has been up to so far:
"Apparently everyone in my section also tried to take Delta to get here."
He went on a boat ride!
"I have so much room on this boat for all my friends who's [sic] flights to Chicago got canceled."
He set up a Tinder profile! (In search of friendship)
Things got "real weird, real quick."
He grabbed one of Chicago's famous Italian beef sandwiches!
"This is Theresa. She works at Portillo's. According to Theresa, 'these sandwiches are normally meant to be shared, but you seem sad enough to finish one by yourself.' Thanks, Theresa!"
He visited a spa! (Well, kind of...)
He went to 360 Chicago to take in the view! (It was foggy, a fact the ticket agent had warned him about.)
He saw The Bean!
"Both my hotel concierge Alex and new friends on Tinder agree -- The Bean at Millennial Park is a must for a great photo-shoot. 'It's the perfect for spot for a wacky photo with all your friends in front of the Chicago Skyline.' Thanks, Alex!"
He visited a park!
Chernow told HuffPost his friends should be landing in Chicago sometime Friday afternoon, leaving plenty of time to celebrate before the group's planned departure on Monday.
CORRECTION: An earlier version of this post said the Bears lost the game. The team won.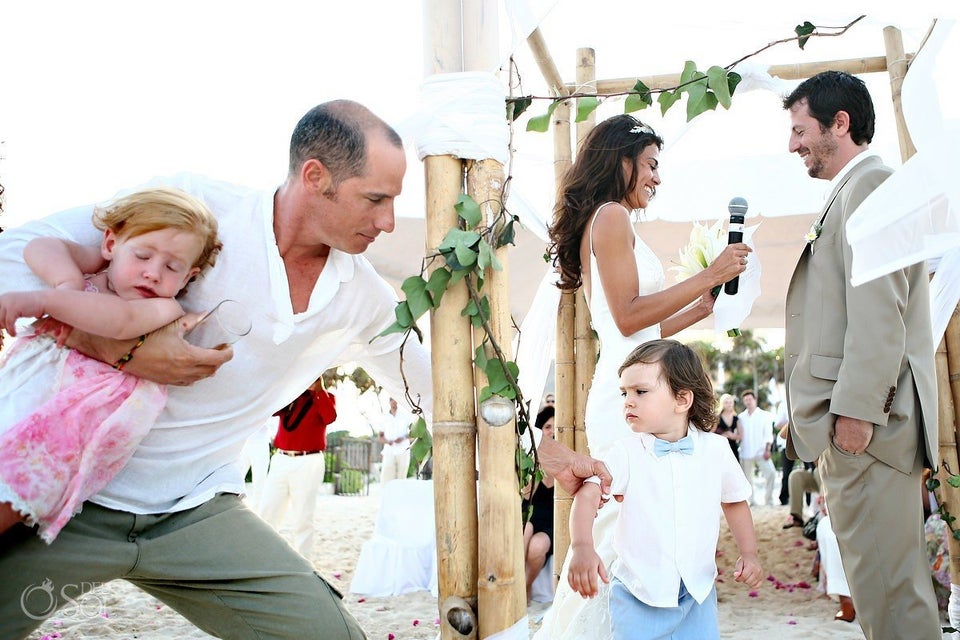 Hilarious Wedding Photo Outtakes
Popular in the Community