"The Lone Ranger" stands as one of the summer's biggest flops, with just $175 million in global grosses against its massive budget. The reviews weren't much better: Critics slagged the Johnny Depp film for its tone issues and length, leaving "The Lone Ranger" with a Rotten Tomatoes score of just 27 percent.
"This is the deal with American critics: they've been gunning for our movie since it was shut down the first time; that's when most of the critics wrote their initial reviews," Hammer, who plays The Lone Ranger in "The Lone Ranger," said in the interview. The film's production was shut down in August of 2011 because of budgetary concerns. Disney put "The Lone Ranger" back into development in early 2012.
"I think the reviews were written seven or eight months before we released the film," Depp, who played Tonto, said. "I think the reviews were written when they heard Gore [Verbinksi] and Jerry [Bruckheimer] and me were going to do 'The Lone Ranger.' They had expectations that it must be a blockbuster. I didn't have any expectations of that. I never do. Why would I?"
Despite Depp's lack of expectations, the budget for "The Lone Ranger" was set at reported $250 million.
"Every movie gets shut down -- especially the big ones," Verbinski told HuffPost Entertainment before the film's release. "You see the movie, you storyboard it, do location scouts and budget it; then the studio wants the same movie for 30 percent less. You say you can't do that and you say you're not kidding; they say they're not kidding and then they shut you down."
For Hammer, that shutdown is where the negative reviews stem from.
"While we were making it we knew people were gunning for it," Hammer told Yahoo UK. "I think it was the popular thing when the movie hit rocky terrain they jumped on the bandwagon to try and bash it. They tried to do the same thing with to 'World War Z,' it didn't work, the movie was successful. Instead, they decided to slit the jugular of our movie."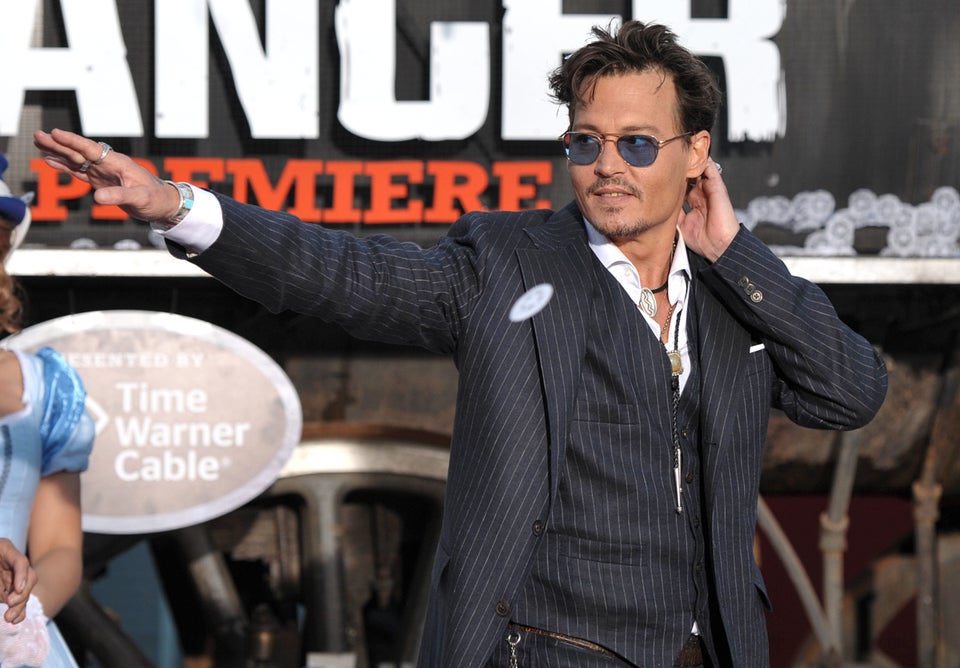 'The Lone Ranger'
Popular in the Community