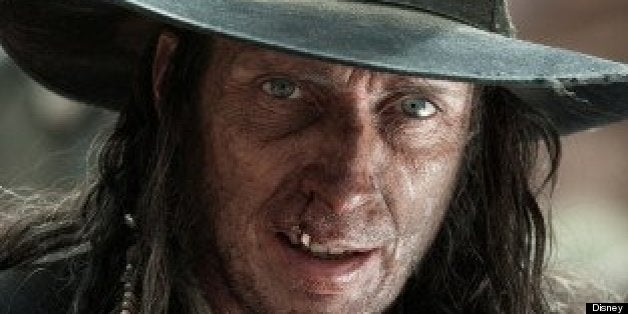 Disney's adaptation of "The Lone Ranger" can't seem to escape its bad luck.
Weeks later, when "The Lone Ranger" arrived in theaters, the bad news continued. The movie bombed at the box office, bringing in disappointing numbers that could reportedly lead to $150 million in losses for Disney.
Now, the movie is under fire from another group. In "The Lone Ranger," William Fichtner plays the villain Butch Cavendish, an outlaw whom the duo of Lone Ranger and Tonto must defeat. Disney describes Cavendish as "a ruthless outlaw whose terribly scarred face is a perfect reflection of the bottomless pit that passes for his soul." Part of his appearance includes a lip that appears to be cleft -- something that cleft-lip charities are taking issue with.
Cleft lip organization Transforming Faces spoke out against "The Lone Ranger," with Executive Director Esteban Lasso saying in a statement, "I've met many children over the past 10 years who have been affected by cleft lip and palate –- they are resilient, strong and beautiful. But, I have also seen the physical as well as emotional scars that these individuals often carry. They are often bullied and taunted at school or depicted as villains. It's disheartening that a major motion picture would perpetuate this negative perception and we hope that in future, birth defects and facial differences will not be used to portray 'evil' characters."