A fiery horse with the speed of light, a cloud of dust and a hearty ... uh-oh, Silver? The first reviews for Johnny Depp's "The Lone Ranger" have arrived.
"Let's be clear: this is a terrible film by any standards," HitFix critic Drew McWeeny wrote in his review. "Overlong, with a script that reads like a notes session no one ever organized into something coherent, and totally confused about what audience it supposedly plays to, 'The Lone Ranger' is grim, ugly, and deeply unpleasant."
McWeeny gave the "The Lone Ranger" a D-grade and focused on the film's surprising violence. "Smuggling R-rated content into a PG-13 film that is being pushed on family audiences strikes me as both dishonest and distasteful," McWeeny noted.
"You have to realize it was three regime changes from the time we started and finished," Verbinski said. "But, certainly, it's my job to make those guys nervous. The current regime woke up one day and went, 'Oh my God, we made a Western.'"
Beyond the violence, some critics were just turned off by the film's tonal shifts.
"[B]y the film's climax — which juggles several high-peril situations aboard two criss-crossing locomotives, including the sight of Reid riding his 'spirit horse,' Silver, atop a train — what began as an elegantly epic, potentially realistic retelling of the Lone Ranger legend has devolved into Wile E. Coyote-style cartoon shenanigans," wrote Variety critic Peter Debruge.
The casting of Depp as Tonto proved to be an issue as well, as the actor's star power kneecaps the audience's investment in The Lone Ranger himself (played here by Armie Hammer).
"Imagine Christopher Nolan casting Joan Rivers as Alfred in the 'Dark Knight' movies so she could follow around Batman and make jokes about his ridiculous outfit," TheWrap critic Alfonso Duralde noted.
In the end, it seems that "The Lone Ranger" could have been a good movie -- if it wasn't "The Lone Ranger."
"[T]hanks to Verbinski that the film doesn't fall into 'John Carter'-esque formlessness," wrote Kevin Jagernauth for The Playlist. "Toss out the framing device, and you do have a well structured film that is so solidly put together, that you kind of wish the director had just gone off and made a regular western for grownups, and one that didn't follow a blueprint (or had to be part of a franchise)."
"The Lone Ranger" is out in theaters on July 3.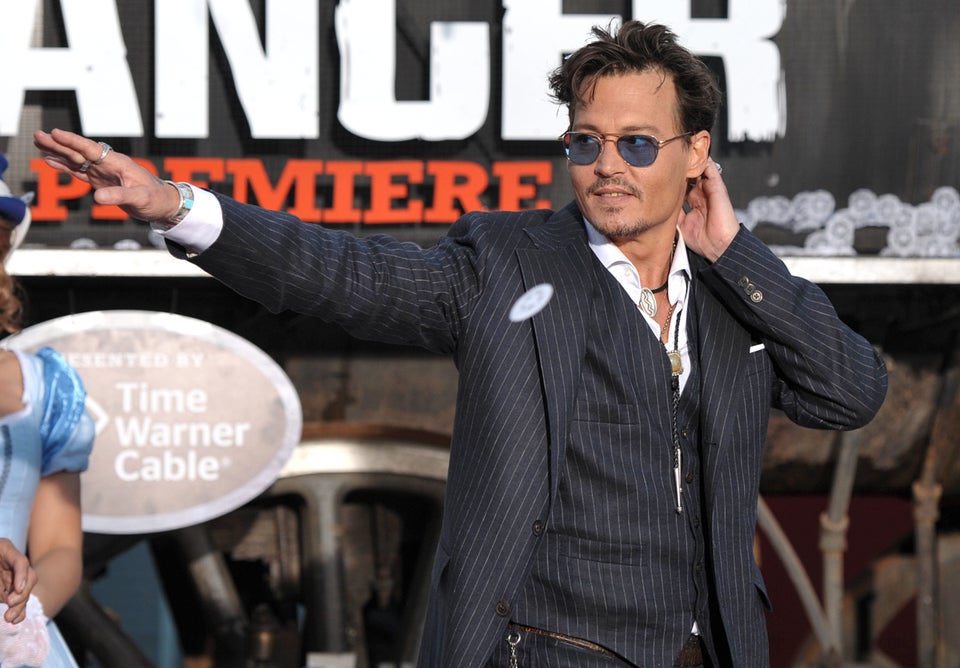 'The Lone Ranger'
Popular in the Community