Warning: Video may be upsetting to some viewers.
When you work on a farm, you expect certain amount of routine and structure to shape your day, but for the workers at Apricot Lane Farms in California, organizing nightly search parties for an escape artist rooster was never quite part of the plan.
For some mysterious reason, a lone rooster named Poodle Roo fled his coop each evening, preferring to roost in the vast, open farm fields under a sheet of darkness rather than in the security of a warm coop. As farm owner John Chester points out, this was a problem.
"Roosters are meant to be the confident protectors of the flock, but no rooster is a match for what lurks at night," he says.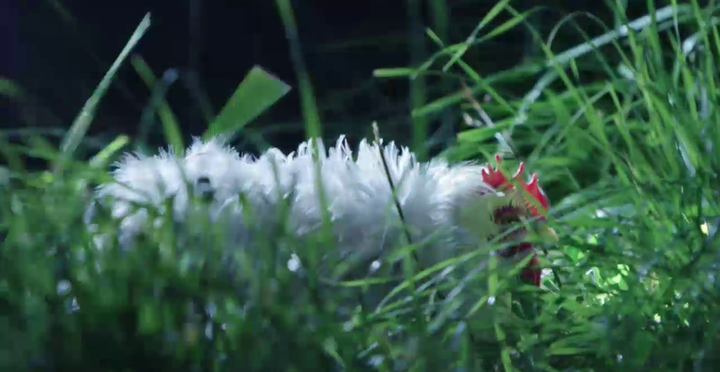 To keep Poodle Roo safe and, hopefully, more comfortable, Chester and his staff removed the rooster from the flock and allowed him to spend his nights alone in the farm's barn. Yet, they couldn't seem to shake a nagging question about this seemingly lonely creature.
"The real concern was, why had he not been returning to the safety of the coop?" Chester says. "So, after a few months, we decided to give life in the coop another try."
After a few months of the solo sleeping arrangement, Poodle Roo was carefully placed back with the flock one evening. "We return birds to coops at night, when the rest of the flock is roosting. This way, there's a better chance the other roosters will accept him," Chester explains.
Poodle Roo was attacked by the flock in the middle of the night.
"The other roosters teamed up on him," Chester says. "He had lost way too much blood."
The staff was devastated; all they could do was focus on keeping Poodle Roo warm, hoping and praying that he wouldn't give up.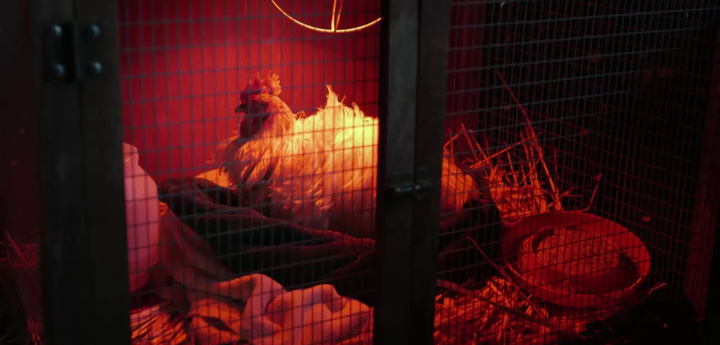 Then, a miracle: Poodle Roo rebounded.
"He healed remarkably fast," Chester says.
During Poodle Roo's recovery, the team also learned a critical piece of information that may have solved the mystery behind what happened that awful night in the coop and why the lonely rooster kept escaping all those nights prior.
Poodle Roo is partially blind and deaf.
"In the mind of this defenseless creature, sleeping alone in the pasture was the safer option," Chester says.
But Poodle Roo's life was about to change once more. The barn was also a place where other chickens would show up for brief illnesses or injuries.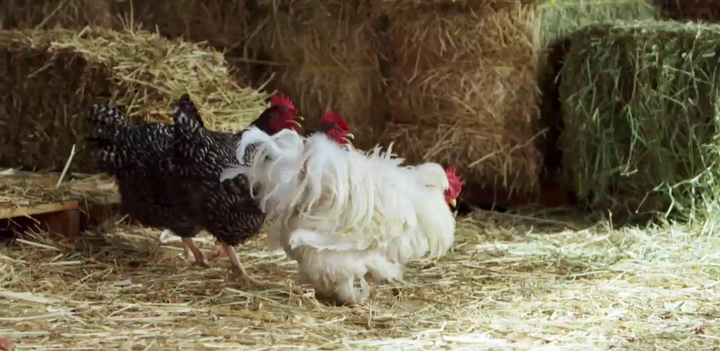 "We started to notice that Poodle would remain by their side, every limping step," Chester says. "He would show them all the hot spots, like the hay barn to feed on the dropped seeds, or the compost trailer for food scraps."
Chickens weren't his only cause. Poodle Roo even befriended a lonely barn cat.
"He knew what it was like to feel beat up and alone," Chester says of the sweet rooster. "But he didn't let that turn him bitter. He used it to make himself better."
Through this, Poodle Roo found purpose -- and then, confidence.
"He went far beyond what one would expect from a partially blind and deaf little rooster," Chester says. "On Apricot Lane Farms, Poodle Roo has become the barn nurse."
The above video is a Super Soul Short produced by John Chester (Chester Films). "Super Soul Sunday" airs Sundays at 7 p.m. ET on OWN.
More animal stories from Apricot Lane Farms:
PHOTO GALLERY
Poodle Roo The Rooster
Calling all HuffPost superfans!
Sign up for membership to become a founding member and help shape HuffPost's next chapter