 Got a long commute to the office? A new study shows what exactly you're sacrificing to get to work.
Brown University researchers found that spending an hour every day commuting (say, a half-hour commute there and back) means that the average person gets 30.6 percent less time for sleep, 16.1 percent less time for exercise, 5.8 percent less time to eat with the family and 4.1 percent less time to prepare food -- all healthy behaviors.
Overall, "spending an additional 60 min daily commuting above average is associated with a 6 percent decrease in aggregate health-related activities and spending an additional 120 min is associated with a 12 percent decrease," researchers wrote in the Journal of Urban Health study.
The study was based on 24,861 people who participated in the American Time Use Survey. The researchers found that more than one in 10 people who had a full-time job spends two or more hours commuting to work.
The researchers also found that if someone were to increase the amount of time commuting every day from one hour to two hours, that change is linked with 23 percent less time exercising, 17 percent less time preparing food, 8 percent less time spent on family mealtime and 3 percent less time sleeping.
Surprisingly, researchers found that the amount of time spent watching TV technically decreased the longer the commute is, but people still spent a significant amount of time on it. For example, people who spend three hours per day commuting to work still manage to get in more than 100 minutes of time watching TV, on average, researchers found.
"People should recognize that long commutes may siphon time that could otherwise be spent on healthy activities, potentially [leading to] adverse health impacts," study researcher Thomas J. Christian, a public health research fellow at Brown, said in a statement. "Where possible, they might consider coping strategies to save time such as telecommuting, active commuting modes (walking or cycling), or even parking a bit farther away from their destination in order to walk for some additional physical activity."
In the United States, the average daily work commute is 25.1 minutes, according to 2009 government census data. Just over 86 percent of Americans drive a car, truck or van to work, while 5 percent of Americans reported that they take public transportation. A little over 13 percent of Americans have a less-than-10-minute commute, while 15 percent of Americans have a 15 to 19-minute commute, and 7.1 percent have a 45 to 59-minute commute.
Other research has linked long commutes with negative health outcomes. Take a look at the slideshow, and tell us in the comments: Do you think your commute is taking away from healthy activities? How would a shorter commute improve your well-being?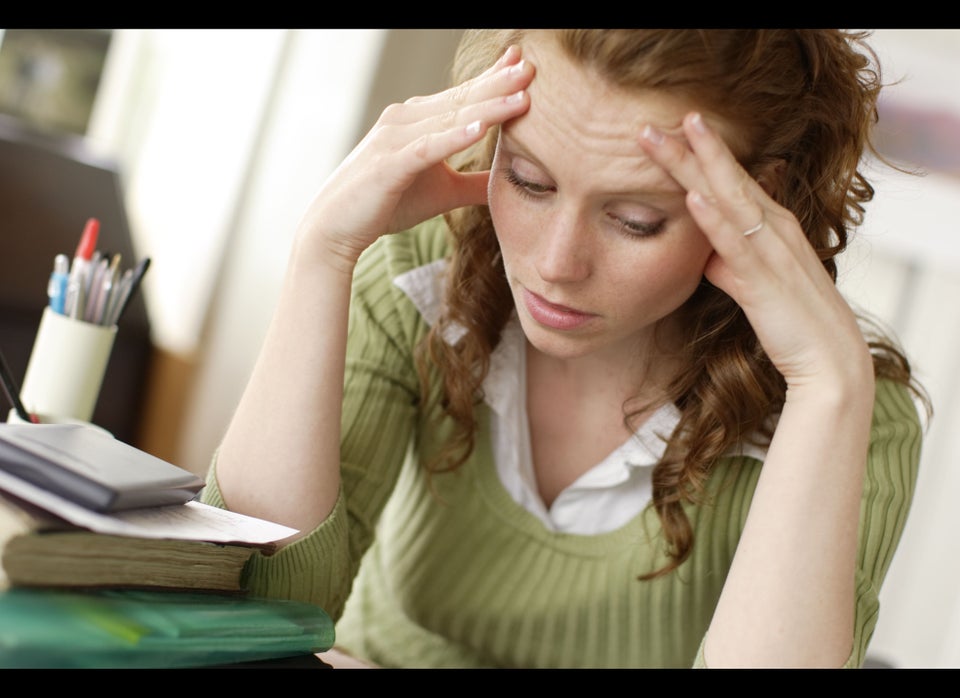 Health Effects Of A Long Commute